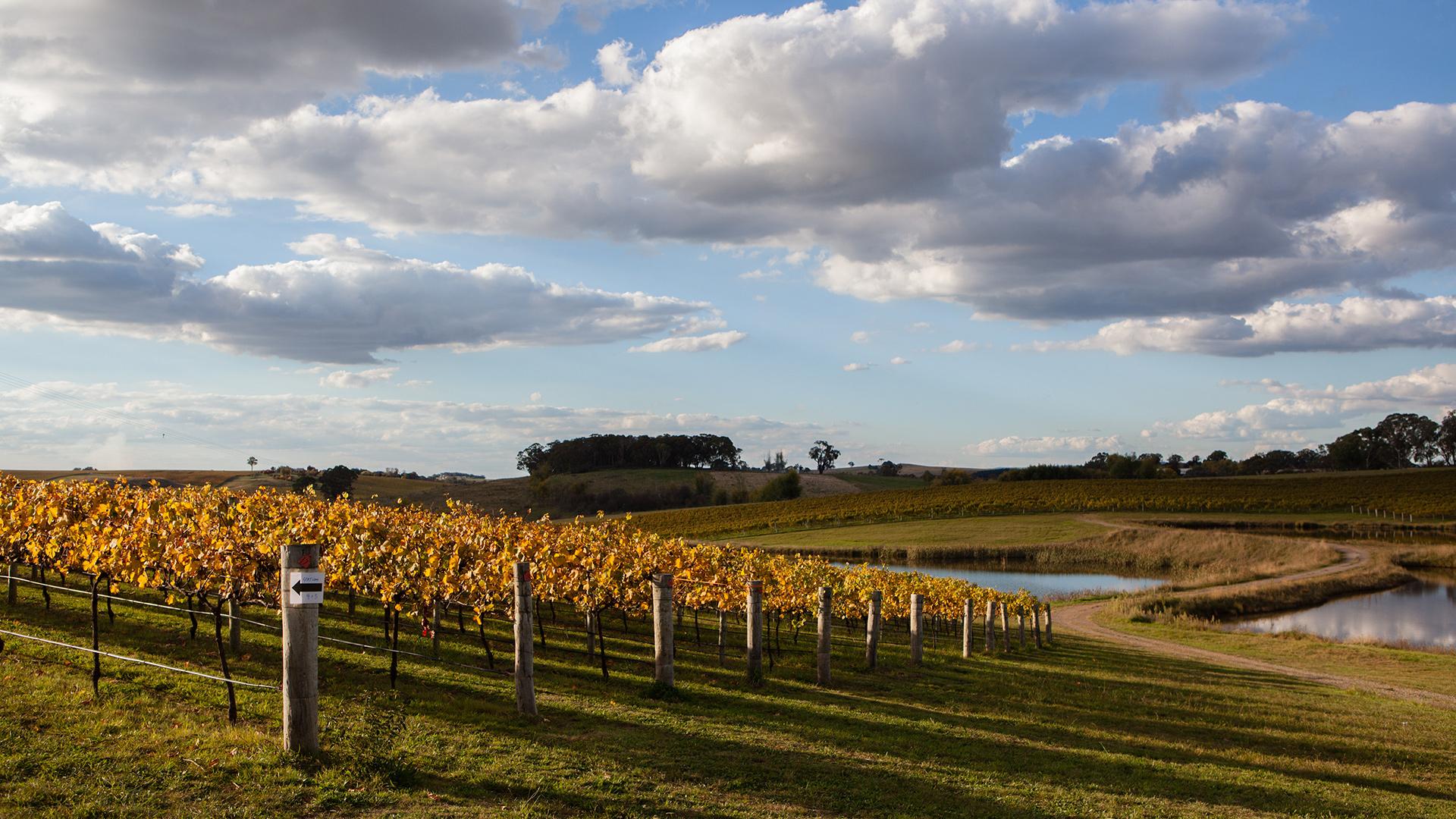 Orange & Mudgee: Private 4-Day Luxury Food & Wine Tour with Daily Dining, Wine Tastings & Return Sydney Transfers
Immerse yourself in a world of rolling hillsides, manicured orchards, thriving vineyards and quintessential Australian scenery on a private four-day gastronomic tour through some of New South Wales' most enchanting towns. This exclusive luxury tour (for private groups of two to eight) takes you from Orange to Mudgee in style, with exquisite dining, exclusive wine tastings, luxury accommodation and private return transfers.
Travelling in a private luxury vehicle, accompanied by an expert local driver-guide, be charmed by the regional towns of Orange and Mudgee and learn from award-winning winemakers before indulging in tastings of fresh farm-to-table produce. Take in panoramic views of Orange from the Colmar Estate winery, nestled high on the slopes of Mount Canobolas, indulge in a private tasting of 'Ross Hill Wine Heroes' — seven handpicked, exceptional wines that best represent the Orange Wine Region and Ross Hill Wines — and savour lunch at the fine-dining Pipeclay Pumphouse restaurant in Mudgee.
Whether you're motivated by cellar-door sampling, mouth-watering culinary experiences or you're just looking to escape the city — you will find luxury and authenticity. Enjoy everything from daily breakfast and gourmet lunch with accompanying wines to six private wine tasting at the region's best wineries, the services of an expert local driver-guide, luxury private return transfers from Sydney CBD and so much more.
Your tour includes:
Three nights of boutique luxury accommodation including two nights in Orange and one night in Mudgee — stay in the heart of Orange's heritage precinct at the Byng Street Boutique Hotel and unwind in Mudgee's favourite boutique self-contained apartment hotel, the Perry Street Hotel
Daily breakfast and daily gourmet lunch with accompanying wines, including decadent dining at Swinging Bridge vineyard Ross Hill Wines and Moothi Estate
Private tasting of Colmar Estate's cool-climate wines
Visit the charming town of Millthorpe
Private Tasting at the Angullong Winery
Lunch at the famous Ross Hill Winery with accompanying wines
Private tasting of 'Ross Hill Wines Heros', seven handpicked wines that best represent the Orange Wine Region and Ross Hill Wines
Tastings at Printhie Wines, Logan Wines, Lowe Wines and Robert Stein Winery
Morning tea in the historic town of Wellington
Local food platter lunch and tastings at Moothi Estate
Lunch at the acclaimed Pipeclay Pumphouse with accompanying wines
Transportation in a luxury private vehicle throughout the tour
The services of expert local driver-guide
Luxury private return transfers from Sydney CBD
Your journey takes you to: Sydney — Orange — Mudgee — Sydney.
Luxury Private Touring: This exquisite private tour is designed for groups of two to eight and guarantees you will travel just with your chosen companions. Book as a couple for an unforgettable romantic experience or gather a small group of loved ones for an idyllic food and wine experience with family or close friends.
Book with confidence: If you are unable to travel as a result of Government travel restrictions, Luxury Escapes will assist you with a date change, provide you with a credit or process a refund for your booking less any non-recoverable costs. See Fine Print for details.
Time limited offer
4 Days from
Twin Share
Valued up to A$3,900
holiday Options
TWIN SHARE PRIVATE TOUR – ON REQUEST ONLY
4 Days from
Valued up to A$3,900
Sold out
Inclusion highlights:
Packages valid for one person based on twin share (on request only) – You MUST purchase TWO packages
Three nights of boutique luxury accommodation including two nights in Orange and one night in Mudgee
Daily breakfast and daily gourmet lunch with accompanying wines, including decadent dining at Swinging Bridge vineyard, Ross Hill Wines, Moothi Estate and Pipeclay Pumphouse
Private tasting of Colmar Estate Wine's cool-climate wines
Visit the charming town of Millthorpe
Private Tasting at the Angullong Winery
Lunch at the famous Ross Hill Winery with accompanying wines
Private tasting of 'Ross Hill Wines Heros', seven handpicked wines that best represent the Orange Wine Region and Ross Hill Wines
Tastings at Printhie Wines, Logan Wines, Lowe Wines and Robert Stein Winery
Morning Tea in the historic town of Wellington
Local food platter lunch and tastings at Moothi Estate
Lunch at the acclaimed Pipeclay Pumphouse with accompanying wines
Transportation in a luxury private vehicle throughout the tour
The services of expert local driver-guide
Luxury private return transfers from Sydney
SOLO TRAVELLER PRIVATE TOUR – ON REQUEST ONLY
4 Days from
Valued up to A$4,320
Sold out
Inclusion highlights:
Packages valid for one person (on request only)
Three nights of boutique luxury accommodation including two nights in Orange and one night in Mudgee
Daily breakfast and daily gourmet lunch with accompanying wines, including decadent dining at Swinging Bridge vineyard, Ross Hill Wines, Moothi Estate and Pipeclay Pumphouse
Private tasting of Colmar Estate Wine's cool-climate wines
Visit the charming town of Millthorpe
Private Tasting at the Angullong Winery
Lunch at the famous Ross Hill Winery with accompanying wines
Private tasting of 'Ross Hill Wines Heros', seven handpicked wines that best represent the Orange Wine Region and Ross Hill Wines
Tastings at Printhie Wines, Logan Wines, Lowe Wines and Robert Stein Winery
Morning Tea in the historic town of Wellington
Local food platter lunch and tastings at Moothi Estate
Lunch at the acclaimed Pipeclay Pumphouse with accompanying wines
Transportation in a luxury private vehicle throughout the tour
The services of expert local driver-guide
Luxury private return transfers from Sydney