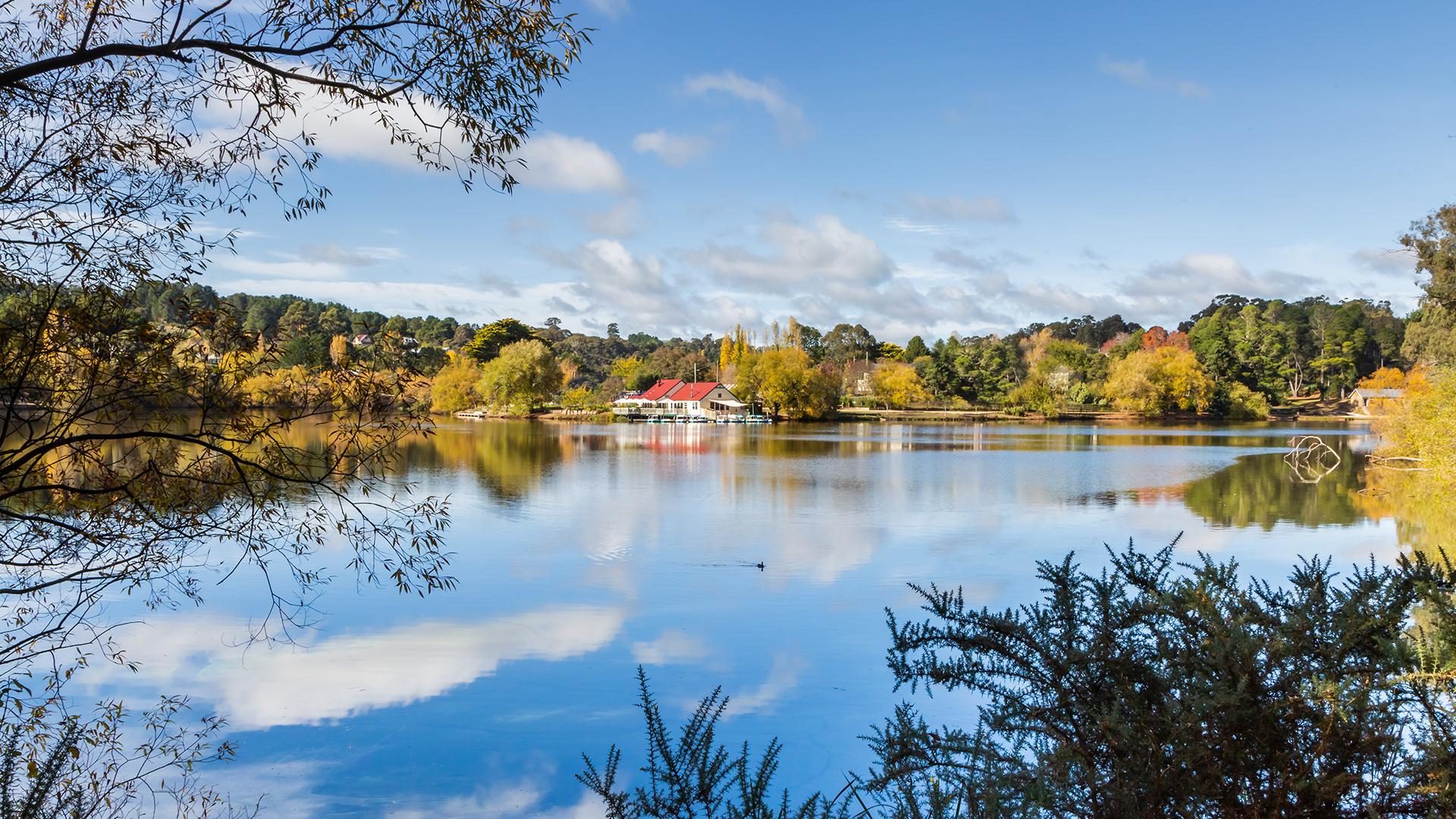 Daylesford & Goldfields: 4-Day Small-Group Walking Tour Departing Melbourne with Manor Stay, Spa Visit & Local Tastings
Discover the beautiful Victorian spa towns of Daylesford and Hepburn Springs and the surrounding Goldfields on a gentle four-day small-group walking tour (max. 10 travellers). Enjoy guided strolls along well-maintained walking trails, stopping along the way to experience the region's renowned delights. Soothe tired muscles with a visit to the Hepburn Bathhouse & Spa, enjoy a morning tea stop at the Chocolate Mill and taste local cider.
Your walking adventure includes three nights of accommodation at the beautiful Manor House retreat in Daylesford, a stately residence located on three sprawling acres near the centre of Daylesford, as well as daily breakfast and lunch, two dinners with pre-dinner nibbles, snacks and hot drinks during hikes, an afternoon of bathing at Hepburn Bathhouse & Spa, delicious local tastings, return transfers from Melbourne CBD and more.
Your tour includes:
Three nights' accommodation at The Manor House, Daylesford, a beautiful and cosy farmhouse-style retreat
Daily breakfast, daily lunch, two two-course dinners with pre-dinner nibbles, select morning tea and tastings per itinerary, plus snacks and hot drinks during hikes
Daily guided walks with experienced guides
Indulge in morning tea during a visit to Trentham
Enjoy an afternoon of bathing in the natural mineral waters at the iconic Hepburn Bathhouse & Spa
Taste fine chocolate with a tasting at the Chocolate Mill
Visit the boutique Daylesford Cider Company for a tasting
Visit the Convent Gallery in Daylesford
Return group transfers from Melbourne CBD to Daylesford
Transport in air-conditioned vehicles throughout
Your journey takes you to: Melbourne — Daylesford — Hepburn Springs — Porcupine Ridge — Fryerstown — Castlemaine — Melbourne.
Book with confidence: If you are unable to travel as a result of Government travel restrictions, Luxury Escapes will assist you with a date change, provide you with a credit or process a refund for your booking less any non-recoverable costs. See Fine Print for details.
Time limited offer
4 Days from
Twin Share
Valued up to A$2,095
holiday Options
4 Days from
Valued up to A$2,095
Sold out
Inclusion highlights:
Inclusions valid for one person (twin share) — You MUST purchase TWO packages
Three nights' accommodation at The Manor House, Daylesford, a beautiful and cosy farmhouse-style retreat
Daily breakfast and lunch, two two-course dinners with pre-dinner nibbles, select morning tea and tastings per itinerary, plus snacks and hot drinks during hikes
Daily guided walks with experienced guides
Enjoy an afternoon of bathing in the natural mineral waters at the iconic Hepburn Bathhouse & Spa
Taste fine chocolate with a tasting at the Chocolate Mill
Visit the boutique Daylesford Cider Company for a tasting
Visit the Convent Gallery in Daylesford
Return group transfers from Melbourne CBD to Daylesford
Transport in air-conditioned vehicles throughout
4 Days from
Valued up to A$2,395
Sold out
Inclusion highlights:
Inclusions valid for one person (solo traveller)
Three nights' accommodation at The Manor House, Daylesford, a beautiful and cosy farmhouse-style retreat
Daily breakfast and lunch, two two-course dinners with pre-dinner nibbles, select morning tea and tastings per itinerary, plus snacks and hot drinks during hikes
Daily guided walks with experienced guides
Enjoy an afternoon of bathing in the natural mineral waters at the iconic Hepburn Bathhouse & Spa
Taste fine chocolate with a tasting at the Chocolate Mill
Visit the boutique Daylesford Cider Company for a tasting
Visit the Convent Gallery in Daylesford
Return group transfers from Melbourne CBD to Daylesford
Transport in air-conditioned vehicles throughout