1 to 7 Nights
packages available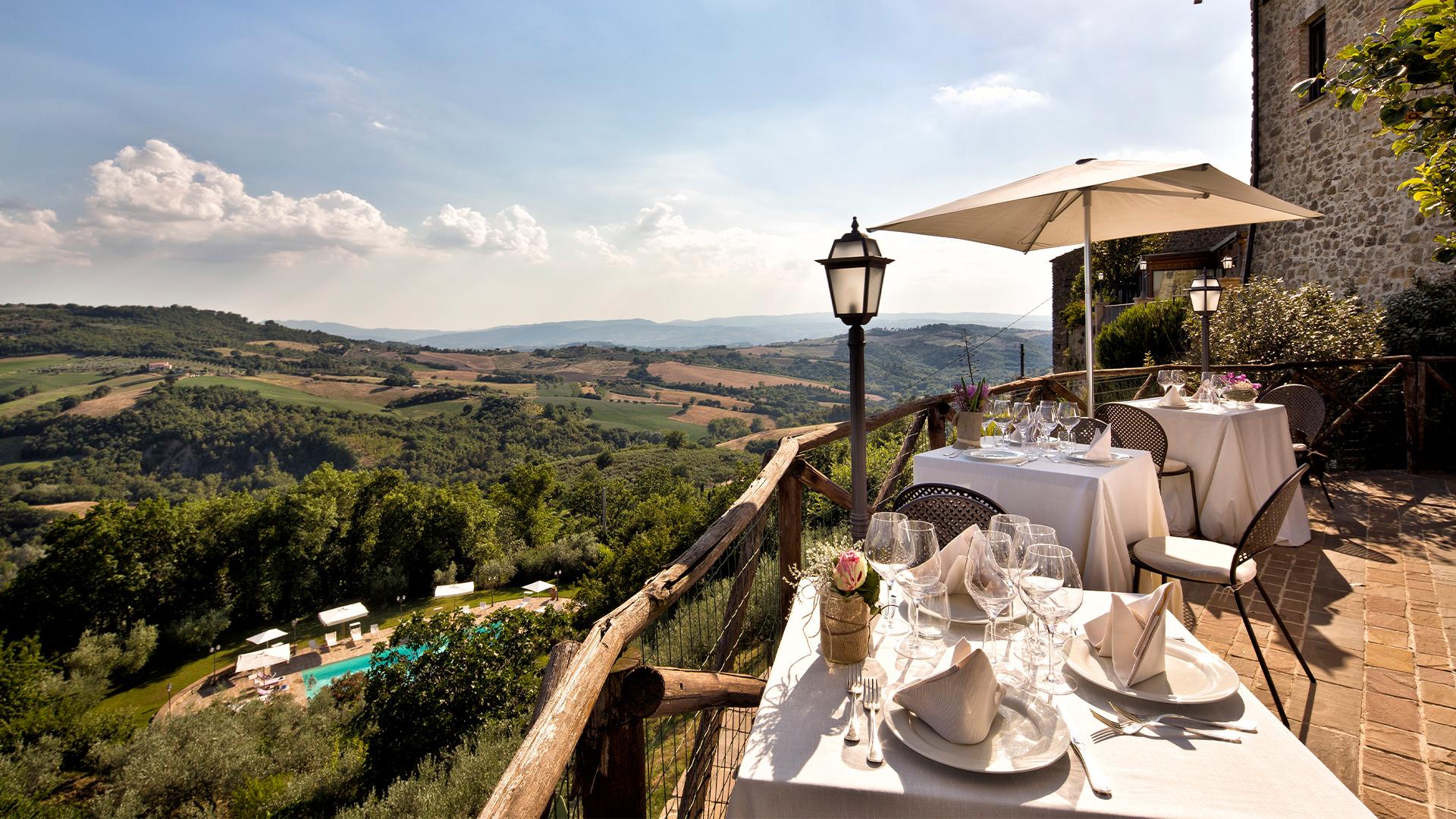 Aethos Saragano
Italy Countryside Retreat with Daily Breakfast & Welcome Drinks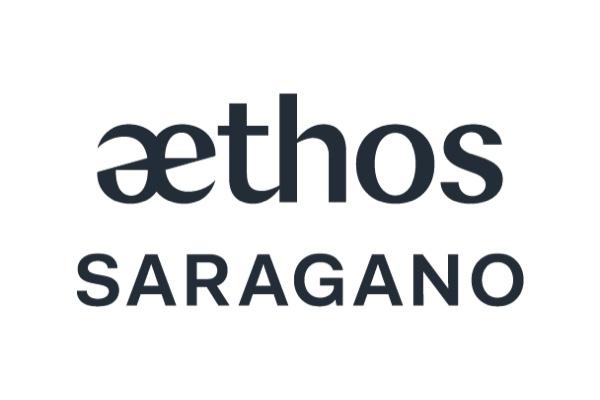 Experience a once-in-a-lifetime stay among the lush hills of Italy's Umbria region at the beautiful Aethos Saragano – a charming property with just 10 luxury suites and apartments set in a traditional medieval village, completely restored and brought back to its original splendour.
One of the country's best-kept secrets, Umbria is a picturesque destination where you'll experience a more authentic side of Italy, filled with local artisan activities, delicious food and fine wines. Explore all there is on offer and immerse yourself in the picturesque beauty of this scenic region, blessed with centuries-old olive groves and vineyards.
Live like a local in one of the carefully designed and restored suites and apartments, beautiful spaces complete with fully equipped kitchens, antique furnishings, plush bedrooms and sweeping views over the hills or medieval village. Step outside your Italian-style room and discover the village: savour traditional recipes crafted with local produce at CECI Restaurant, splash into the hotel's swimming pool surrounded by olive trees, relax at the blissful spa and enjoy curated experiences to learn more about the region, from truffle hunting to Umbrian cooking classes and beyond (charges apply).
Luxury Escapes inclusions (select nights/packages)
Wake up to a daily Italian breakfast of fresh bread, croissants, homemade granola and more
A glass of sparkling wine or soft drink on arrival to celebrate your escape
Enjoy free onsite experiences including wine hour, art classes and pilates
Make the most of the region with a 15% discount on select experiences booked via the property, including clay pigeon shooting, horseback riding and creating your own perfume
Early 12pm check-in and late 12pm checkout (subject to availability)
Free Wi-Fi, parking and access to pool and gardens
Complimentary upgrade to the next room category, subject to availability (available only for Square, Village and Village Suite, for stays of 4+ nights)
A complimentary bottle of local wine (for stays of 7+ nights)
Travelling with family? Check out the Village Suite and Panorama Suite, ultra-spacious apartments perfect for a small family, with two children staying for free (accommodation only).
1 to 7 Nights packages available
holiday Options

Select your holiday type
Square
Romantic one-bedroom, one-bathroom suite with living and dining area, fireplace and fully equipped kitchen, plus views over the medieval village square from a small balcony
Size: 29 m²
Option 1
ROMANTIC ESCAPE (REFUNDABLE)
Daily Italian breakfast of fresh bread, croissants, homemade granola and more
A glass of sparkling wine or soft drink on arrival
Enjoy free onsite experiences including wine hour, art classes and pilates
15% discount on select experiences booked via the property
Early 12pm check-in and late 12pm checkout (subject to availability)
Free Wi-Fi, parking and access to pool and gardens
Check-in: 3pm / Checkout: 9am
Inclusions valid for up to two adults
Option 2
ROMANTIC ESCAPE (NON-REFUNDABLE)
Daily Italian breakfast of fresh bread, croissants, homemade granola and more
A glass of sparkling wine or soft drink on arrival
Enjoy free onsite experiences including wine hour, art classes and pilates
15% discount on select experiences booked via the property
Early 12pm check-in and late 12pm checkout (subject to availability)
Free Wi-Fi, parking and access to pool and gardens
Check-in: 3pm / Checkout: 9am
Inclusions valid for up to two adults
Village
Cosy and romantic space with one bedroom, two bathrooms, living and dining area with a fireplace, and a fully equipped kitchen. Enjoy views over the medieval village
Size: 36 m²
Option 1
VILLAGE UPGRADE (REFUNDABLE)
Daily Italian breakfast of fresh bread, croissants, homemade granola and more
A glass of sparkling wine or soft drink on arrival
Enjoy free onsite experiences including wine hour, art classes and pilates
15% discount on select experiences booked via the property
Early 12pm check-in and late 12pm checkout (subject to availability)
Free Wi-Fi, parking and access to pool and gardens
Check-in: 3pm / Checkout: 9am
Inclusions valid for up to two adults
Option 2
VILLAGE UPGRADE (NON-REFUNDABLE)
Daily Italian breakfast of fresh bread, croissants, homemade granola and more
A glass of sparkling wine or soft drink on arrival
Enjoy free onsite experiences including wine hour, art classes and pilates
15% discount on select experiences booked via the property
Early 12pm check-in and late 12pm checkout (subject to availability)
Free Wi-Fi, parking and access to pool and gardens
Check-in: 3pm / Checkout: 9am
Inclusions valid for up to two adults
Village Suite
Romantic and traditionally decorated suite with two bedrooms, two bathrooms and views of the medieval village
Size: 48 m²
Option 1
SUITE UPGRADE (REFUNDABLE)
Daily Italian breakfast of fresh bread, croissants, homemade granola and more
A glass of sparkling wine or soft drink on arrival
Enjoy free onsite experiences including wine hour, art classes and pilates
15% discount on select experiences booked via the property
Early 12pm check-in and late 12pm checkout (subject to availability)
Free Wi-Fi, parking and access to pool and gardens
Check-in: 3pm / Checkout: 9am
Inclusions valid for up to two adults
Option 2
SUITE UPGRADE (NON-REFUNDABLE)
Daily Italian breakfast of fresh bread, croissants, homemade granola and more
A glass of sparkling wine or soft drink on arrival
Enjoy free onsite experiences including wine hour, art classes and pilates
15% discount on select experiences booked via the property
Early 12pm check-in and late 12pm checkout (subject to availability)
Free Wi-Fi, parking and access to pool and gardens
Check-in: 3pm / Checkout: 9am
Inclusions valid for up to two adults
Panorama Terrace Suite
Bright two-bedroom, two-bathroom apartment with a spacious living area, kitchen and a large terrace with panoramic views
Size: 46 m²
Option 1
PANORAMA TERRACE UPGRADE (REFUNDABLE)
Daily Italian breakfast of fresh bread, croissants, homemade granola and more
A glass of sparkling wine or soft drink on arrival
Enjoy free onsite experiences including wine hour, art classes and pilates
15% discount on select experiences booked via the property
Early 12pm check-in and late 12pm checkout (subject to availability)
Free Wi-Fi, parking and access to pool and gardens
Check-in: 3pm / Checkout: 9am
Inclusions valid for up to two adults
Option 2
PANORAMA TERRACE UPGRADE (NON-REFUNDABLE)
Daily Italian breakfast of fresh bread, croissants, homemade granola and more
A glass of sparkling wine or soft drink on arrival
Enjoy free onsite experiences including wine hour, art classes and pilates
15% discount on select experiences booked via the property
Early 12pm check-in and late 12pm checkout (subject to availability)
Free Wi-Fi, parking and access to pool and gardens
Check-in: 3pm / Checkout: 9am
Inclusions valid for up to two adults
Panorama Suite
Beautiful two-bedroom, two-bathroom apartment with a large living area, romantic fireplace, kitchen and a spacious furnished balcony with views over the hills
Size: 69 m²
Option 1
PANORAMA UPGRADE (REFUNDABLE)
Daily Italian breakfast of fresh bread, croissants, homemade granola and more
A glass of sparkling wine or soft drink on arrival
Enjoy free onsite experiences including wine hour, art classes and pilates
15% discount on select experiences booked via the property
Early 12pm check-in and late 12pm checkout (subject to availability)
Free Wi-Fi, parking and access to pool and gardens
Check-in: 3pm / Checkout: 9am
Inclusions valid for up to two adults
Option 2
PANORAMA UPGRADE (NON-REFUNDABLE)
Daily Italian breakfast of fresh bread, croissants, homemade granola and more
A glass of sparkling wine or soft drink on arrival
Enjoy free onsite experiences including wine hour, art classes and pilates
15% discount on select experiences booked via the property
Early 12pm check-in and late 12pm checkout (subject to availability)
Free Wi-Fi, parking and access to pool and gardens
Check-in: 3pm / Checkout: 9am
Inclusions valid for up to two adults
Panorama Balcony Suite
Spacious apartment with two bedrooms and two bathrooms, a large living area, fully equipped kitchen and a private balcony with beautiful views over the hills and swimming pool
Size: 72 m²
Option 1
PANORAMA BALCONY UPGRADE (REFUNDABLE)
Daily Italian breakfast of fresh bread, croissants, homemade granola and more
A glass of sparkling wine or soft drink on arrival
Enjoy free onsite experiences including wine hour, art classes and pilates
15% discount on select experiences booked via the property
Early 12pm check-in and late 12pm checkout (subject to availability)
Free Wi-Fi, parking and access to pool and gardens
Check-in: 3pm / Checkout: 9am
Inclusions valid for up to two adults
Option 2
PANORAMA BALCONY UPGRADE (NON-REFUNDABLE)
Daily Italian breakfast of fresh bread, croissants, homemade granola and more
A glass of sparkling wine or soft drink on arrival
Enjoy free onsite experiences including wine hour, art classes and pilates
15% discount on select experiences booked via the property
Early 12pm check-in and late 12pm checkout (subject to availability)
Free Wi-Fi, parking and access to pool and gardens
Check-in: 3pm / Checkout: 9am
Inclusions valid for up to two adults