1 to 21 Nights
packages available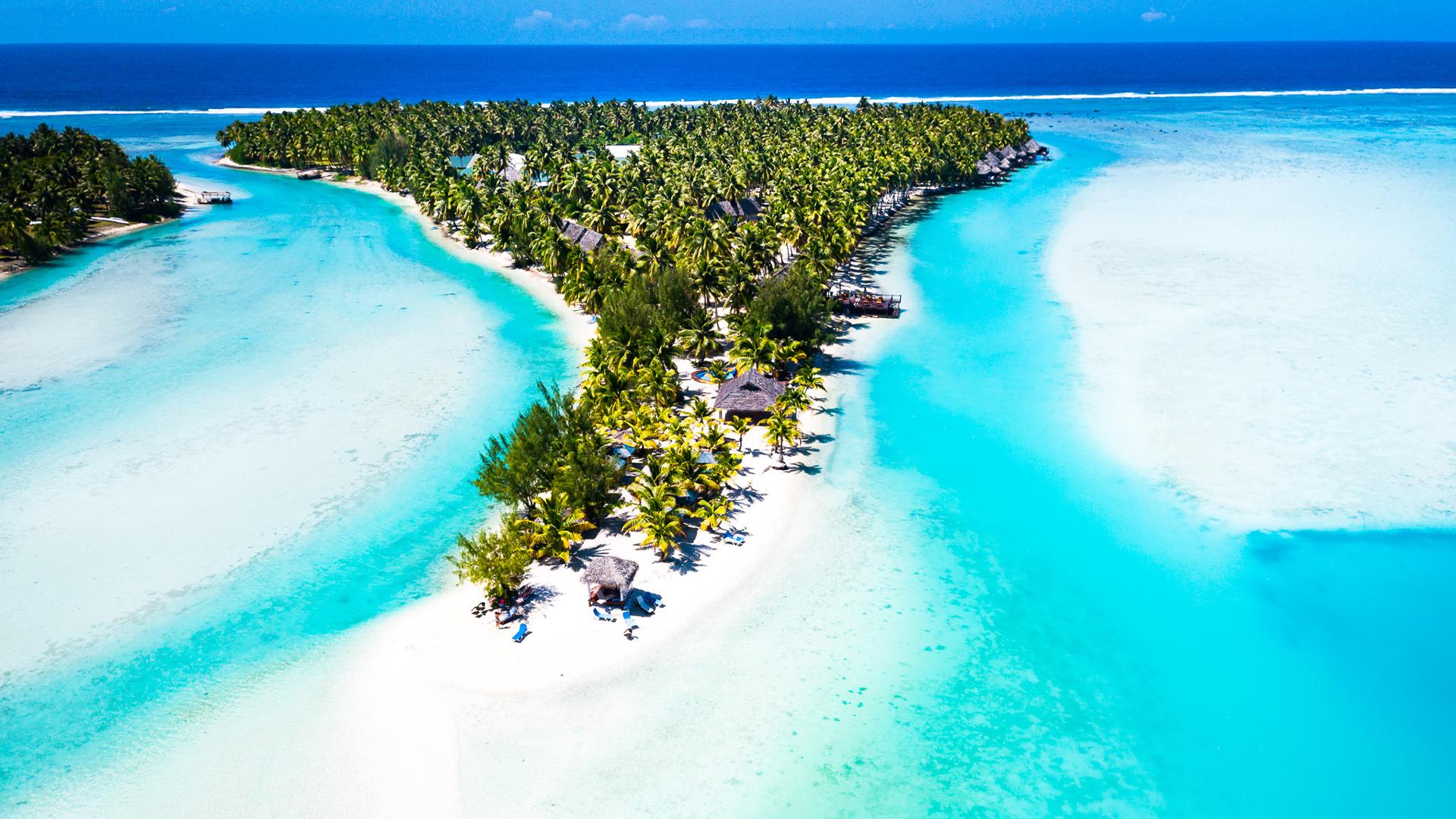 Aitutaki Lagoon Private Island Resort
Adults-Only Private Cook Islands Escape with Daily Breakfast & Nightly Drinks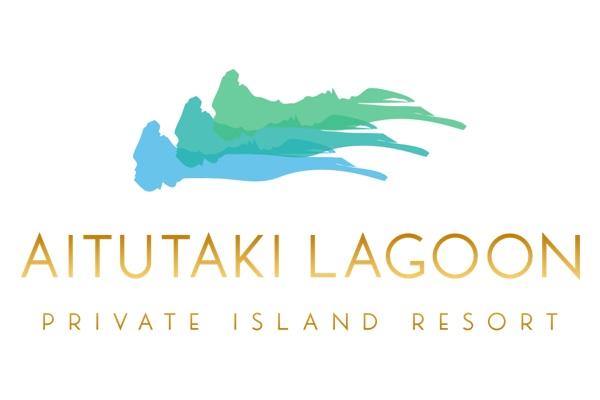 Experience barefoot luxury at its finest in the dreamy Cook Islands with an adults-only escape at Aitutaki Lagoon Private Island Resort. Wake up to sweeping views of one of the world's most beautiful lagoons and immerse yourself in the striking beauty of this private island – easily reachable with a scenic two-minute boat ride from the main island of Aitutaki. Set on a blissfully secluded islet on the edge of Aitutaki Lagoon, surrounded by the most brilliant turquoise waters you'll ever see, Aitutaki Lagoon Private Island Resort promises to deliver a quintessential South Pacific experience, where you can leave the world behind and relax on the white-sand beachfront or snorkel in warm waters among colourful coral and tropical fish.
The resort offers everything you need for a romantic escape, including a spa, restaurant serving delicious local fare and a collection of beautifully designed Polynesian-inspired bungalows. When you're ready to explore the intimate island and learn more about its culture, the resort offers a range of complimentary daily activities including island dancing, coconut husking and ukulele lessons, and complimentary watersports equipment including kayaks, stand-up paddleboards and snorkelling equipment to explore the underwater world of the Cook Islands. Welcome to paradise.
Luxury Escapes inclusions (select nights)
Wake up to a delicious daily tropical breakfast
A welcome drink on arrival to celebrate your escape
A nightly sunset beer or glass of wine per person
Daily A$25 food and drinks credit per bungalow to spend at the resort's restaurant and bar
Return airport transfers including a ferry transfer, available from 7am to 10pm
Complimentary resort activities and watersports equipment including snorkels, paddleboards and kayaks
Enjoy free-flow drinks at the resort's Sunset Cocktail Party on Mondays and Thursdays
A bottle of wine, drinking coconut and fresh flower garland on arrival (for stays of 3+ nights)
A three-course dining experience for two (for stays of 3+ nights)
A$50 food and drinks credit per bungalow, per stay (for stays of 5+ nights)
A$100 food and drinks credit per bungalow, per stay (for stays of 7+ nights)
Overwater upgrade available: Upgrade to an Overwater Bungalow, the only ones of their kind in the Cook Islands, offering direct access to the waters of the lagoon from a private deck.
1 to 21 Nights packages available
holiday Options

Select your holiday type
Beachfront Bungalow
Beautiful bungalow set steps from the beach complete with plush king bed, a large deck overlooking the ocean and an outdoor shower
Size: 60 m²
Option 1
COOK ISLAND ESCAPE (REFUNDABLE)
Delicious daily tropical breakfast
A welcome drink on arrival
One nightly sunset beer or glass of wine per person
Daily A$25 food and drinks credit per bungalow to spend at the resort's restaurant and bar
Return airport transfers including a ferry transfer, available from 7am to 10pm
Complimentary resort activities and watersports equipment including snorkels, paddleboards and kayaks
Enjoy free-flow drinks at the resort's Sunset Cocktail Party on Mondays and Thursdays
Check-in: 3pm / Checkout: 10am
Inclusions valid for up to two adults
Premium Beachfront Bungalow
Premium Beachfront Bungalow
Spacious bungalow located right on the absolute beachfront with a private deck, plush king bed and sweeping views
Size: 60 m²
Option 1
PREMIUM UPGRADE (REFUNDABLE)
Delicious daily tropical breakfast
A welcome drink on arrival
One nightly sunset beer or glass of wine per person
Daily A$25 food and drinks credit per bungalow to spend at the resort's restaurant and bar
Return airport transfers including a ferry transfer, available from 7am to 10pm
Complimentary resort activities and watersports equipment including snorkels, paddleboards and kayaks
Enjoy free-flow drinks at the resort's Sunset Cocktail Party on Mondays and Thursdays
Check-in: 3pm / Checkout: 10am
Inclusions valid for up to two adults
Deluxe Beachfront Bungalow
Deluxe Beachfront Bungalow
Enjoy uninterrupted lagoon views from your private deck, located your very-own private beach, and complete with plush king bed and living area
Size: 60 m²
Option 1
DELUXE UPGRADE (REFUNDABLE)
Delicious daily tropical breakfast
A welcome drink on arrival
One nightly sunset beer or glass of wine per person
Daily A$25 food and drinks credit per bungalow to spend at the resort's restaurant and bar
Return airport transfers including a ferry transfer, available from 7am to 10pm
Complimentary resort activities and watersports equipment including snorkels, paddleboards and kayaks
Enjoy free-flow drinks at the resort's Sunset Cocktail Party on Mondays and Thursdays
Check-in: 3pm / Checkout: 10am
Inclusions valid for up to two adults
Royal Honeymoon Pool Villa
Royal Honeymoon Pool Villa
Blissfully secluded villa with a romantic four-poster king bed, living area and a private garden with a private pool and cabana
Size: 175 m²
Option 1
POOL VILLA UPGRADE (REFUNDABLE)
Delicious daily tropical breakfast
A welcome drink on arrival
One nightly sunset beer or glass of wine per person
Daily A$25 food and drinks credit per bungalow to spend at the resort's restaurant and bar
Return airport transfers including a ferry transfer, available from 7am to 10pm
Complimentary resort activities and watersports equipment including snorkels, paddleboards and kayaks
Enjoy free-flow drinks at the resort's Sunset Cocktail Party on Mondays and Thursdays
Check-in: 3pm / Checkout: 10am
Inclusions valid for up to two adults
Overwater Bungalow
Palatial overwater bungalow with direct access to the waters of the lagoon from a private deck, outdoor shower, private walled garden, king bed and sweeping lagoon views
Size: 67 m²
Option 1
OVERWATER UPGRADE (REFUNDABLE)
Delicious daily tropical breakfast
A welcome drink on arrival
One nightly sunset beer or glass of wine per person
Daily A$25 food and drinks credit per bungalow to spend at the resort's restaurant and bar
Return airport transfers including a ferry transfer, available from 7am to 10pm
Complimentary resort activities and watersports equipment including snorkels, paddleboards and kayaks
Enjoy free-flow drinks at the resort's Sunset Cocktail Party on Mondays and Thursdays
Check-in: 3pm / Checkout: 10am
Inclusions valid for up to two adults