1 to 21 Nights
packages available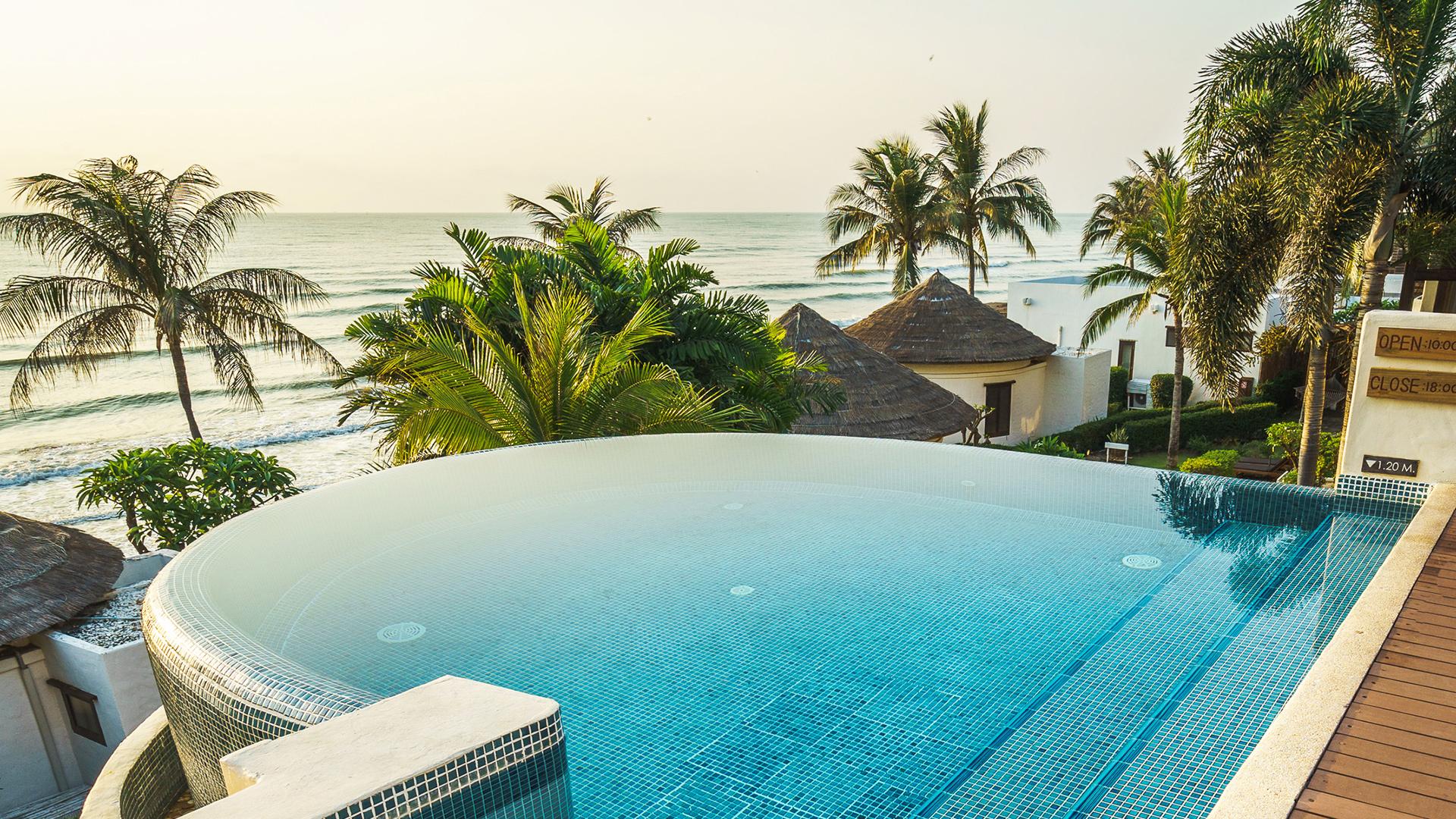 Aleenta Hua Hin – Pranburi Resort & Spa
Award-Winning Hua Hin Luxury with Unlimited Spa Treatments & Nightly Free-Flow Cocktails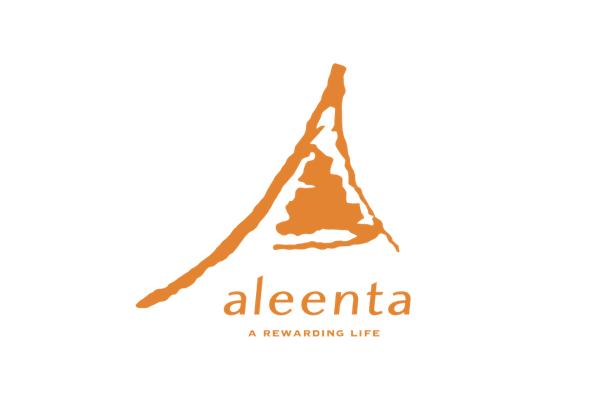 Unwind in the lap of sophistication at the Aleenta property that started it all — the five-star Aleenta Hua Hin – Pranburi Resort & Spa, part of the acclaimed Small Luxury Hotels of the World collection. Nestled in captivating Paknampran Bay, close to Hua Hin town and just 40 minutes from the soaring limestone mountains, otherworldly caves and champagne beaches of Khao Sam Roi Yot National Park, this award-winning resort is the ultimate secluded escape overlooking the Gulf of Thailand.
Tucked away within Thailand's historical royal seaside retreat, Hua Hin, and home to just 25 impeccable residences — some just steps from the crystal-clear ocean and others with private plunge pools — this boutique resort is nothing short of spectacular. Let this exquisite hideaway lure you in with unlimited daily spa and wellness treatments at Ayurah Spa. Guests are guaranteed at least two treatments per day, choosing from an extensive menu of nourishing mud treatments, body polishes, therapeutic massages and more. When you're not being pampered, enjoy beautiful sunrises along Pak Nam Pran Beach and sunset cocktails.
Luxury Escapes inclusions (select nights)
Embark on a culinary journey with daily breakfast at Aleenta Restaurant
Unwind with unlimited wellness and spa treatments at Ayurah Spa (subject to availability; two treatments per guest, per day, guaranteed)
Enjoy one hour of nightly free-flow drinks, including cocktails, beers or smoothies
Guaranteed 4pm late checkout to make the most of every moment
Savour a romantic set three-course dinner for two at Aleenta Restaurant (for stays of 3+ nights)
Enjoy THB3,000 food and drink credit per package to spend at any onsite dining outlet (for stays of 5+ nights)
Travelling with friends or family? Upgrade to the Two-Bedroom Beachfront Frangipani Suite for four or Four-Bedroom Beachfront Residence for eight.
1 to 21 Nights packages available
holiday Options

Select your holiday type
Ocean View Residence
Rustic and sleek residence just steps from the seafront with an outdoor furnished terrace and natural stone and wood ensuite
Size: 45 m²
Option 1
ALEENTA THAI LUXURY (NON-REFUNDABLE)
Daily breakfast at Aleenta Restaurant
Unlimited wellness and spa treatments at Ayurah Spa (subject to availability; two treatments per guest, per day, guaranteed)
One hour of nightly free-flow cocktails, beers or smoothies
Guaranteed 4pm late checkout
Check-in: 2pm
Inclusions valid for up to two adults (aged 12 years and over)
Option 2
ALEENTA THAI LUXURY (REFUNDABLE)
Daily breakfast at Aleenta Restaurant
Unlimited wellness and spa treatments at Ayurah Spa (subject to availability; two treatments per guest, per day, guaranteed)
One hour of nightly free-flow cocktails, beers or smoothies
Guaranteed 4pm late checkout
Check-in: 2pm
Inclusions valid for up to two adults (aged 12 years and over)
Penthouse
A circular-shaped penthouse set among the Three Hundred Peaks National Park with uninterrupted ocean vistas and private sun terrace at the resort's highest point
Size: 67 m²
Option 1
PENTHOUSE UPGRADE (NON-REFUNDABLE)
Daily breakfast at Aleenta Restaurant
Unlimited wellness and spa treatments at Ayurah Spa (subject to availability; two treatments per guest, per day, guaranteed)
One hour of nightly free-flow cocktails, beers or smoothies
Guaranteed 4pm late checkout
Check-in: 2pm
Inclusions valid for up to two adults (aged 12 years and over)
Option 2
PENTHOUSE UPGRADE (REFUNDABLE)
Daily breakfast at Aleenta Restaurant
Unlimited wellness and spa treatments at Ayurah Spa (subject to availability; two treatments per guest, per day, guaranteed)
One hour of nightly free-flow cocktails, beers or smoothies
Guaranteed 4pm late checkout
Check-in: 2pm
Inclusions valid for up to two adults (aged 12 years and over)
Beachfront Pool Residence
Beachfront Pool Residence
Set back from the beach, this intimate residence boasts a private garden with private jacuzzi and plunge pool
Size: 61 m²
Option 1
BEACHFRONT POOL UPGRADE (NON-REFUNDABLE)
Daily breakfast at Aleenta Restaurant
Unlimited wellness and spa treatments at Ayurah Spa (subject to availability; two treatments per guest, per day, guaranteed)
One hour of nightly free-flow cocktails, beers or smoothies
Guaranteed 4pm late checkout
Check-in: 2pm
Inclusions valid for up to two adults (aged 12 years and over)
Option 2
BEACHFRONT POOL UPGRADE (REFUNDABLE)
Daily breakfast at Aleenta Restaurant
Unlimited wellness and spa treatments at Ayurah Spa (subject to availability; two treatments per guest, per day, guaranteed)
One hour of nightly free-flow cocktails, beers or smoothies
Guaranteed 4pm late checkout
Check-in: 2pm
Inclusions valid for up to two adults (aged 12 years and over)
Beachfront Frangipani Residence
Beachfront Frangipani Residence
A sprawling two-level residence with direct pool access, a private sun deck and sea-view terrace just moments from the beachfront
Size: 55 m²
Option 1
BEACHFRONT UPGRADE (NON-REFUNDABLE)
Daily breakfast at Aleenta Restaurant
Unlimited wellness and spa treatments at Ayurah Spa (subject to availability; two treatments per guest, per day, guaranteed)
One hour of nightly free-flow cocktails, beers or smoothies
Guaranteed 4pm late checkout
Check-in: 2pm
Inclusions valid for up to two people
Option 2
BEACHFRONT UPGRADE (REFUNDABLE)
Daily breakfast at Aleenta Restaurant
Unlimited wellness and spa treatments at Ayurah Spa (subject to availability; two treatments per guest, per day, guaranteed)
One hour of nightly free-flow cocktails, beers or smoothies
Guaranteed 4pm late checkout
Check-in: 2pm
Inclusions valid for up to two people
Two Bedroom Beachfront Frangipani Suite
Two Bedroom Beachfront Frangipani Suite
Your home-away-from-home split across two levels, with two ensuite bedrooms, direct pool access and living room with stunning ocean vistas
Size: 90 m²
Option 1
TWO-BEDROOM SUITE UPGRADE (NON-REFUNDABLE)
Daily breakfast at Aleenta Restaurant
Unlimited wellness and spa treatments at Ayurah Spa (subject to availability; two treatments per guest, per day, guaranteed)
One hour of nightly free-flow cocktails, beers or smoothies
Guaranteed 4pm late checkout
Check-in: 2pm
Inclusions valid for up to four people
Option 2
TWO-BEDROOM SUITE UPGRADE (REFUNDABLE)
Daily breakfast at Aleenta Restaurant
Unlimited wellness and spa treatments at Ayurah Spa (subject to availability; two treatments per guest, per day, guaranteed)
One hour of nightly free-flow cocktails, beers or smoothies
Guaranteed 4pm late checkout
Check-in: 2pm
Inclusions valid for up to four people
Four Bedroom Beachfront Residence
Four Bedroom Beachfront Residence
The ultimate family retreat with four ensuite bedrooms, patio with private infinity pool, direct beach access, living room and dining room
Size: 340 m²
Option 1
FOUR-BEDROOM BEACHFRONT UPGRADE (NON-REFUNDABLE)
Daily breakfast at Aleenta Restaurant
Unlimited wellness and spa treatments at Ayurah Spa (subject to availability; two treatments per guest, per day, guaranteed)
One hour of nightly free-flow cocktails, beers or smoothies
Guaranteed 4pm late checkout
Check-in: 2pm
Inclusions valid for up to eight people
Option 2
FOUR-BEDROOM BEACHFRONT UPGRADE (REFUNDABLE)
Daily breakfast at Aleenta Restaurant
Unlimited wellness and spa treatments at Ayurah Spa (subject to availability; two treatments per guest, per day, guaranteed)
One hour of nightly free-flow cocktails, beers or smoothies
Guaranteed 4pm late checkout
Check-in: 2pm
Inclusions valid for up to eight people