1 to 21 Nights
packages available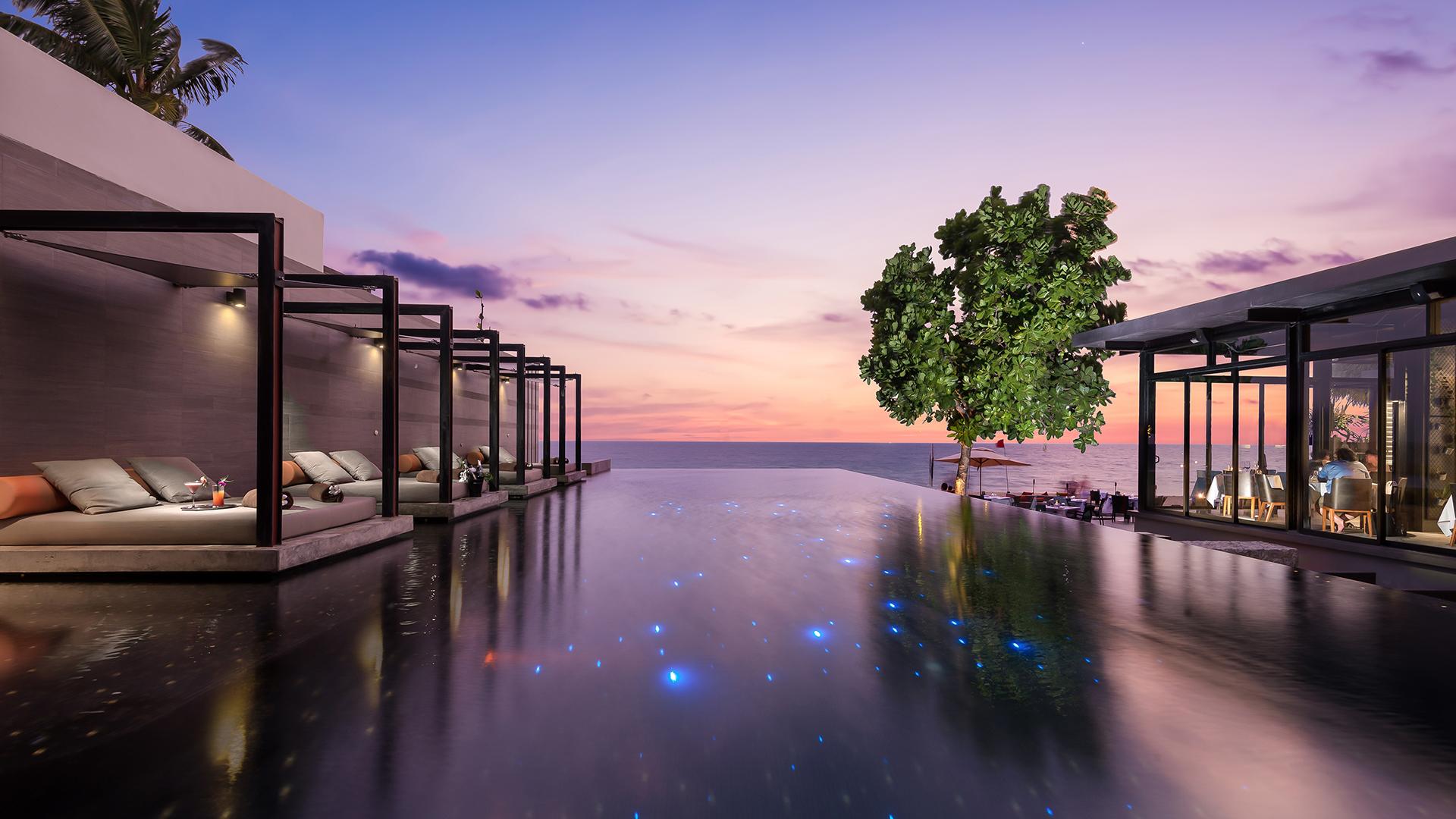 Aleenta Phuket Resort & Spa
Multi-Award-Winning Phuket Wellness Retreat with All-Inclusive Spa Treatments & Nightly Free-Flow Cocktails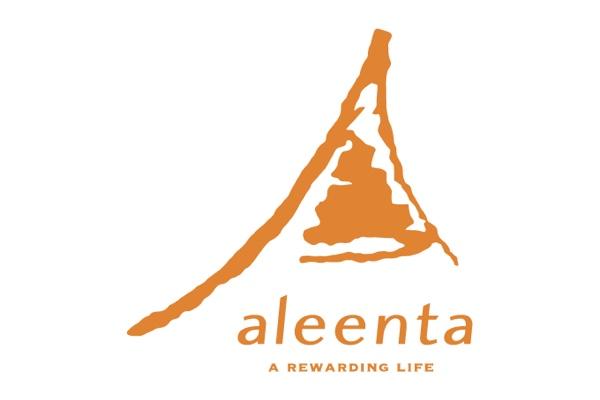 Let waves of relaxation wash over you at the five-star, multi-award-winning Aleenta Phuket Resort & Spa, less than a 30-minute drive from Phuket Airport. Indulge with unlimited access to the wellness facilities and all-inclusive treatments from an extensive menu at the award-winning Ayurah Spa. From the Harmonizing Body & Mind Massage to traditional Thai healing treatments, rejuvenating facials, manicures and pedicures – each guest will receive at least two complimentary treatments per day. Sit back, relax and embrace Thai living at its most idyllic along the secluded shores of Natai Beach.
Framed by the natural splendour of the nearby Phang Nga limestone karsts and resting on 10 kilometres of peaceful golden sands, where jet skis, sun umbrellas and hawkers are banned, only the lapping of the sea will disturb the serene silence of your stay at this 2020 Condé Nast Traveler Readers' Choice award-winning resort. The onsite wellness centre is a sanctuary of calm with rejuvenating treatment rooms, a post-treatment relaxation chamber and Vichy shower room offering water massages.
Luxury Escapes (select nights only):
Daily gourmet buffet breakfast with live cooking stations at the beachfront EDGE restaurant
Enjoy unlimited access to the resort's wellness facilities and all-inclusive spa treatments, from massages to facials, pedicures and more
Nightly free-flow sunset cocktails, beer and smoothies are the perfect way to celebrate your escape
Savour the moment with 4pm late checkout
Indulge with one three-course set menu dinner for two at Natai (stays of 3+ nights)
Treat yourself with THB3,000 food and soft drink credit per package to use at the candlelit EDGE or Natai restaurant (excludes alcohol, stays of 5+ nights)
Travel in style with return transfers from Phuket Airport (stays of 7+ nights)
Travelling with friends or family? Upgrade to the Two-Bedroom Ocean-View Residence for four, the Three-Bedroom Beachfront Villa for six or the Four-Bedroom Beachfront Villa for eight.
1 to 21 Nights packages available
holiday Options

Select your holiday type
Aleenta Suite
Find serenity in this stunning suite with a private courtyard garden, secluded private entrance and a plush king bed
Size: 39 m²
Option 1
PHUKET SPA RETREAT (NON-REFUNDABLE)
Daily gourmet buffet breakfast with live cooking stations at the beachfront EDGE restaurant
Enjoy unlimited access to the resort's wellness facilities and all-inclusive spa treatments, from massages to facials, pedicures and more
Nightly free-flow sunset cocktails, beer and smoothies
4pm late checkout
Check-in: 2pm
Inclusions valid for up to two people
Option 2
PHUKET SPA RETREAT (REFUNDABLE)
Daily gourmet buffet breakfast with live cooking stations at the beachfront EDGE restaurant
Enjoy unlimited access to the resort's wellness facilities and all-inclusive spa treatments, from massages to facials, pedicures and more
Nightly free-flow sunset cocktails, beer and smoothies
4pm late checkout
Check-in: 2pm
Inclusions valid for up to two people
Ocean View Loft
Idyllic ocean views are yours from this spacious, two-storey loft, where you can dive into your private pool from your private sun deck
Size: 77 m²
Option 1
OCEAN-VIEW LOFT UPGRADE (NON-REFUNDABLE)
Daily gourmet buffet breakfast with live cooking stations at the beachfront EDGE restaurant
Enjoy unlimited access to the resort's wellness facilities and all-inclusive spa treatments, from massages to facials, pedicures and more
Nightly free-flow sunset cocktails, beer and smoothies
4pm late checkout
Check-in: 2pm
Inclusions valid for up to two people
Option 2
OCEAN-VIEW LOFT UPGRADE (REFUNDABLE)
Daily gourmet buffet breakfast with live cooking stations at the beachfront EDGE restaurant
Enjoy unlimited access to the resort's wellness facilities and all-inclusive spa treatments, from massages to facials, pedicures and more
Nightly free-flow sunset cocktails, beer and smoothies
4pm late checkout
Check-in: 2pm
Inclusions valid for up to two people
Grand Deluxe Pool Villa
This sprawling villa is located within 100m of the beachfront and boasts direct access to a private swimming pool with outdoor dining from the master bedroom
Size: 141 m²
Option 1
GRAND POOL VILLA UPGRADE (NON-REFUNDABLE)
Daily gourmet buffet breakfast with live cooking stations at the beachfront EDGE restaurant
Enjoy unlimited access to the resort's wellness facilities and all-inclusive spa treatments, from massages to facials, pedicures and more
Nightly free-flow sunset cocktails, beer and smoothies
4pm late checkout
Check-in: 2pm
Inclusions valid for up to two people
Option 2
GRAND POOL VILLA UPGRADE (REFUNDABLE)
Daily gourmet buffet breakfast with live cooking stations at the beachfront EDGE restaurant
Enjoy unlimited access to the resort's wellness facilities and all-inclusive spa treatments, from massages to facials, pedicures and more
Nightly free-flow sunset cocktails, beer and smoothies
4pm late checkout
Check-in: 2pm
Inclusions valid for up to two people
Two-Bedroom Pool Residence
Two-Bedroom Pool Residence
Experience uncompromising luxury in this two-bedroom residence with a fully equipped kitchen and private pool overlooking the Andaman Sea
Size: 300 m²
Option 1
TWO-BEDROOM OCEAN-VIEW UPGRADE (NON-REFUNDABLE)
Daily gourmet buffet breakfast with live cooking stations at the beachfront EDGE restaurant
Enjoy unlimited access to the resort's wellness facilities and all-inclusive spa treatments, from massages to facials, pedicures and more
Nightly free-flow sunset cocktails, beer and smoothies
4pm late checkout
Check-in: 2pm
Inclusions valid for up to four people
Option 2
TWO-BEDROOM OCEAN-VIEW UPGRADE (REFUNDABLE)
Daily gourmet buffet breakfast with live cooking stations at the beachfront EDGE restaurant
Enjoy unlimited access to the resort's wellness facilities and all-inclusive spa treatments, from massages to facials, pedicures and more
Nightly free-flow sunset cocktails, beer and smoothies
4pm late checkout
Check-in: 2pm
Inclusions valid for up to four people
Three-Bedroom Beachfront Villa
Three-Bedroom Beachfront Villa
Step out directly onto the beachfront from this family villa with three ensuite bedrooms, a private swimming pool and a fully equipped kitchen
Size: 500 m²
Option 1
THREE-BEDROOM BEACH VILLA UPGRADE (NON-REFUNDABLE)
Daily gourmet buffet breakfast with live cooking stations at the beachfront EDGE restaurant
Enjoy unlimited access to the resort's wellness facilities and all-inclusive spa treatments, from massages to facials, pedicures and more
Nightly free-flow sunset cocktails, beer and smoothies
4pm late checkout
Check-in: 2pm
Inclusions valid for up to six people
Option 2
THREE-BEDROOM BEACH VILLA UPGRADE (REFUNDABLE)
Daily gourmet buffet breakfast with live cooking stations at the beachfront EDGE restaurant
Enjoy unlimited access to the resort's wellness facilities and all-inclusive spa treatments, from massages to facials, pedicures and more
Nightly free-flow sunset cocktails, beer and smoothies
4pm late checkout
Check-in: 2pm
Inclusions valid for up to six people