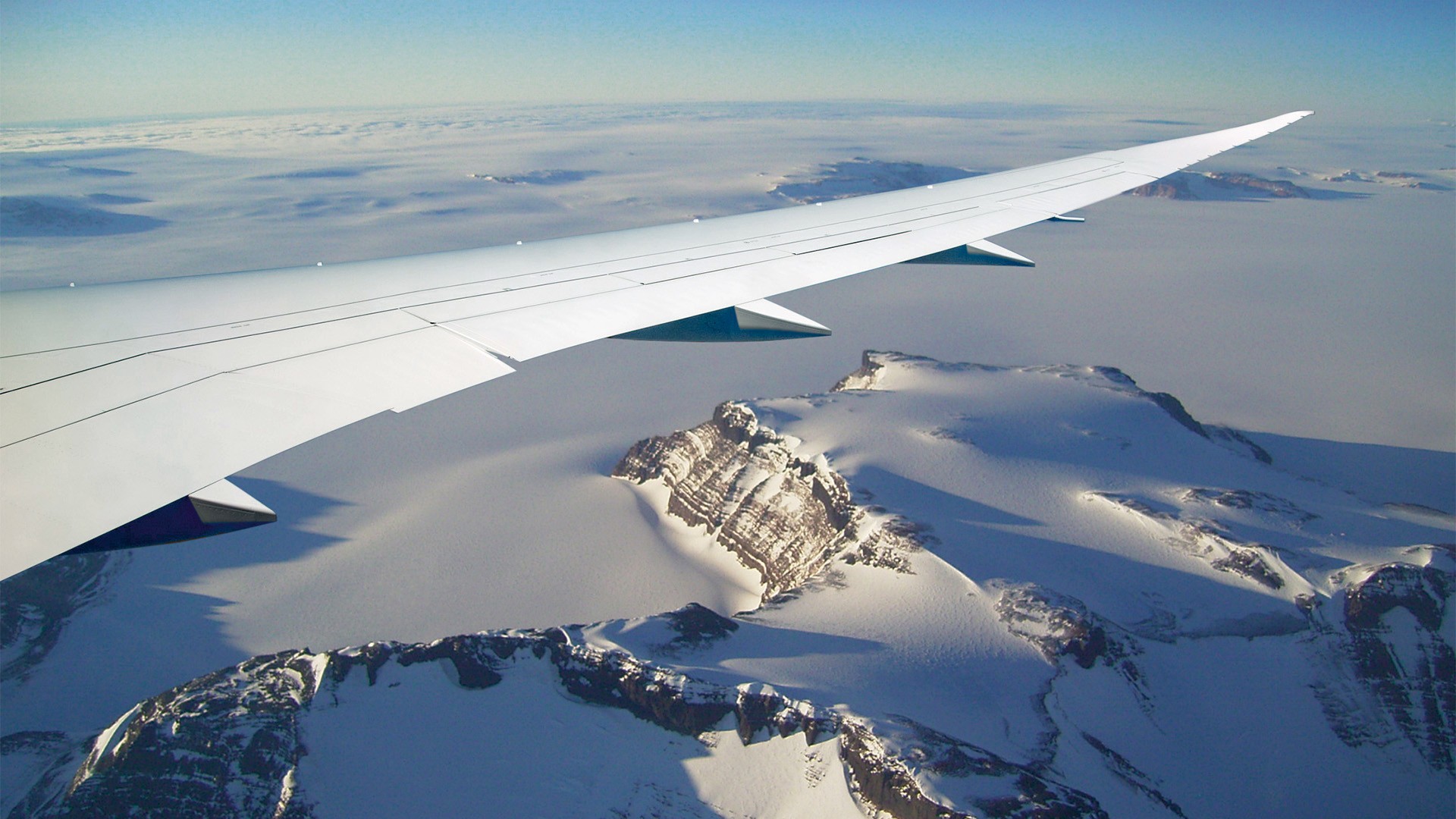 Antarctica Last Chance: Luxury Escapes Exclusive Qantas Charter Flight Departing from Sydney with Full-Service Drinks & Dining, Harbour Cruise & Luxury Hotel Stay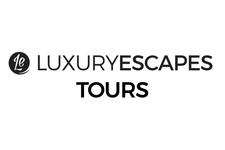 Be entranced by the untouched, harshly beautiful polar plateau of Antarctica and secure the final seats on this once-in-a-lifetime, Luxury Escapes exclusive Qantas private charter flight departing Sydney. Experienced and knowledgeable Antarctic explorers will accompany you, sharing their experiences of one of the most extreme environments on the planet.
Your tour includes:
Full-day Luxury Escapes exclusive Antarctica flight with comfortable seating onboard a privately chartered Qantas Boeing 787 Dreamliner, departing Sydney Airport
Two nights of handpicked luxury accommodation (one before and one after your flight) at the five-star Hyatt Regency Sydney, with daily breakfast, a welcome bottle of wine and drink on arrival
2.5-hour Sydney Harbour cruise aboard Captain Cook's Flagship MV Sydney 2000, with free-flow drinks and canapés
Spectacular Antarctica views during an unforgettable scenic roundtrip
Relax with two full-service meals plus in-flight snacks onboard
Celebrate your Antarctic experience with full bar service onboard, including sparkling, wine, beer, spirits and soft drinks
Choose your viewing on the state-of-the-art in-seat entertainment system
Learn about the polar environment and its history with Antarctic explorers onboard
Take home incredible photos thanks to the guidance of expert onboard photographers
Shared roundtrip airport transfers for your Antarctica flight
Your journey takes you to: Sydney — Antarctica — Sydney.
Seat-Swap Options: Choose a Standard Economy, Superior Economy, Premium Economy, Business or Business Class Deluxe package and enhance your experience with a seat-swap system guarantee, offering ample time in one of the two seats closest to the windows. See Highlights for more information.
Seating & Hotel Upgrade: Heighten the indulgence when you upgrade to onboard Premium Economy Class, which also includes premium accommodation at Hyatt Regency Sydney in a Harbour View King Room and shared roundtrip luxury airport transfers for your Antarctica flight. Upgrade to onboard Business Class or Business Deluxe and take your pick of two room types at Hyatt Regency Sydney: a Harbour View Balcony Room or a Harbour View Studio Suite, with a bottle of sparkling wine and private roundtrip luxury airport transfers for your Antarctica flight.
IMPORTANT: Each package is valid for ONE PERSON. Each traveller must purchase a package.
Looking for a flight and harbour cruise-only package? Contact Luxury Escapes on 1300 860 454 for more information and to book.
Time limited offer
3 Days from
Includes taxes & fees
Twin Share
holiday Options
SOLD OUT: Superior Economy — Twin Share
3 Days from
Includes taxes & fees
Sold out
Inclusion highlights:
Packages valid for one person (twin share) – you MUST purchase TWO packages
Full-day scenic Antarctica flight in Superior Economy on a privately chartered Qantas Boeing 787 Dreamliner, departing Sydney Airport
Seat-Swap: Each passenger will have a window seat, or the seat next to a window seat, for half the flight and an aisle or adjacent seat for the remainder
You and the person you are travelling with will be allocated a private room with bathroom throughout your tour
Two nights of luxury accommodation (one before and one after your flight) at the five-star Hyatt Regency Sydney, with daily breakfast, a welcome bottle of wine and drink on arrival
2.5-hour Sydney Harbour cruise aboard Captain Cook's Flagship MV Sydney 2000, with free-flow drinks and canapés
Spectacular Antarctica views during an unforgettable scenic roundtrip
Relax with two full-service meals plus in-flight snacks onboard
Celebrate your Antarctic experience with full bar service onboard, including sparkling, wine, beer, spirits and soft drinks
Choose your viewing on the state-of-the-art in-seat entertainment system
Learn about the polar environment and its history with Antarctic explorers onboard
Take home incredible photos thanks to the guidance of expert onboard photographers
Shared roundtrip airport transfers for your Antarctica flight
SOLD OUT: Premium Economy — Twin Share
3 Days from
Includes taxes & fees
Sold out
Inclusion highlights:
Packages valid for one person (twin share) – you MUST purchase TWO packages
Full-day scenic Antarctica flight in Premium Economy onboard a privately chartered Qantas Boeing 787 Dreamliner, departing Sydney Airport
Seat-Swap: Each passenger will have a window seat, or the seat next to a window seat, for half the flight and an aisle or adjacent seat for the remainder
Two nights of luxury accommodation (one before and one after your flight) at the five-star Hyatt Regency Sydney in an upgraded Harbour View King Room, with daily breakfast, a welcome bottle of wine and drink on arrival
Upgraded shared roundtrip airport transfers to/from your Antarctica flight
You and the person you are travelling with will be allocated a private room with bathroom throughout your tour
2.5-hour Sydney Harbour cruise aboard Captain Cook's Flagship MV Sydney 2000, with free-flow drinks and canapés
Spectacular Antarctica views during an unforgettable scenic roundtrip
Relax with two full-service meals plus in-flight snacks onboard
Celebrate your Antarctic experience with full bar service onboard, including sparkling, wine, beer, spirits and soft drinks
Choose your viewing on the state-of-the-art in-seat entertainment system
Learn about the polar environment and its history with Antarctic explorers onboard
Take home incredible photos thanks to the guidance of expert onboard photographers
Business Class w. Studio Suite — Twin Share
3 Days from
Includes taxes & fees
Sold out
Inclusion highlights:
Packages valid for one person (twin share) – you MUST purchase TWO packages
Full-day scenic Antarctica flight in Business Class onboard a privately chartered Qantas Boeing 787 Dreamliner, departing Sydney Airport
Seat-Swap: Each passenger will have a window seat, or the seat next to a window seat, for half the flight and an aisle or adjacent seat for the remainder
Two nights of luxury accommodation (one before and one after your flight) at the five-star Hyatt Regency Sydney in an upgraded Harbour View Studio Suite, with daily breakfast, a welcome bottle of sparkling wine and drink on arrival
Upgraded private roundtrip airport transfers to/from your Antarctica flight
You and the person you are travelling with will be allocated a private room with bathroom throughout your tour
2.5-hour Sydney Harbour cruise aboard Captain Cook's Flagship MV Sydney 2000, with free-flow drinks and canapés
Spectacular Antarctica views during an unforgettable scenic roundtrip
Relax with two full-service meals plus in-flight snacks onboard
Celebrate your Antarctic experience with full bar service onboard, including sparkling, wine, beer, spirits and soft drinks
Choose your viewing on the state-of-the-art in-seat entertainment system
Learn about the polar environment and its history with Antarctic explorers onboard
Take home incredible photos thanks to the guidance of expert onboard photographers
Business Deluxe w. Studio Suite — Twin Share
3 Days from
Includes taxes & fees
Sold out
Inclusion highlights:
Packages valid for one person (twin share) – you MUST purchase TWO packages
Full-day scenic Antarctica flight in Business Deluxe onboard a privately chartered Qantas Boeing 787 Dreamliner, departing Sydney Airport
Seat-Swap: Each passenger will have a window seat, or the seat next to a window seat, for half the flight and an aisle or adjacent seat for the remainder
Two nights of luxury accommodation (one before and one after your flight) at the five-star Hyatt Regency Sydney in an upgraded Harbour View Studio Suite, with daily breakfast, a welcome bottle of sparkling wine and drink on arrival
Upgraded private roundtrip airport transfers to/from your Antarctica flight
You and the person you are travelling with will be allocated a private room with bathroom throughout your tour
2.5-hour Sydney Harbour cruise aboard Captain Cook's Flagship MV Sydney 2000, with free-flow drinks and canapés
Spectacular Antarctica views during an unforgettable scenic roundtrip
Relax with two full-service meals plus in-flight snacks onboard
Celebrate your Antarctic experience with full bar service onboard, including sparkling, wine, beer, spirits and soft drinks
Choose your viewing on the state-of-the-art in-seat entertainment system
Learn about the polar environment and its history with Antarctic explorers onboard
Take home incredible photos thanks to the guidance of expert onboard photographers
SOLD OUT: Business Class w. Balcony Room — Twin Share
3 Days from
Includes taxes & fees
Sold out
Inclusion highlights:
Packages valid for one person (twin share) – you MUST purchase TWO packages
Full-day scenic Antarctica flight in Business Class onboard a privately chartered Qantas Boeing 787 Dreamliner, departing Sydney Airport
Seat-Swap: Each passenger will have a window seat, or the seat next to a window seat, for half the flight and an aisle or adjacent seat for the remainder
Two nights of luxury accommodation (one before and one after your flight) at the five-star Hyatt Regency Sydney in an upgraded Harbour View Balcony Room, with daily breakfast, a welcome bottle of sparkling wine and drink on arrival
Upgraded private roundtrip airport transfers to/from your Antarctica flight
You and the person you are travelling with will be allocated a private room with bathroom throughout your tour
2.5-hour Sydney Harbour cruise aboard Captain Cook's Flagship MV Sydney 2000, with free-flow drinks and canapés
Spectacular Antarctica views during an unforgettable scenic roundtrip
Relax with two full-service meals plus in-flight snacks onboard
Celebrate your Antarctic experience with full bar service onboard, including sparkling, wine, beer, spirits and soft drinks
Choose your viewing on the state-of-the-art in-seat entertainment system
Learn about the polar environment and its history with Antarctic explorers onboard
Take home incredible photos thanks to the guidance of expert onboard photographers
SOLD OUT: Business Deluxe w. Balcony Room — Twin Share
3 Days from
Includes taxes & fees
Sold out
Inclusion highlights:
Packages valid for one person (twin share) – you MUST purchase TWO packages
Full-day scenic Antarctica flight in Business Deluxe onboard a privately chartered Qantas Boeing 787 Dreamliner, departing Sydney Airport
Seat-Swap: Each passenger will have a window seat, or the seat next to a window seat, for half the flight and an aisle or adjacent seat for the remainder
Two nights of luxury accommodation (one before and one after your flight) at the five-star Hyatt Regency Sydney in an upgraded Harbour View Balcony Room, with daily breakfast, a welcome bottle of sparkling wine and drink on arrival
Upgraded private roundtrip airport transfers to/from your Antarctica flight
You and the person you are travelling with will be allocated a private room with bathroom throughout your tour
2.5-hour Sydney Harbour cruise aboard Captain Cook's Flagship MV Sydney 2000, with free-flow drinks and canapés
Spectacular Antarctica views during an unforgettable scenic roundtrip
Relax with two full-service meals plus in-flight snacks onboard
Celebrate your Antarctic experience with full bar service onboard, including sparkling, wine, beer, spirits and soft drinks
Choose your viewing on the state-of-the-art in-seat entertainment system
Learn about the polar environment and its history with Antarctic explorers onboard
Take home incredible photos thanks to the guidance of expert onboard photographers
SOLD OUT: Superior Economy — Solo Traveller
3 Days from
Includes taxes & fees
Sold out
Inclusion highlights:
Packages valid for one person (solo traveller)
Full-day scenic Antarctica flight in Superior Economy on a privately chartered Qantas Boeing 787 Dreamliner, departing Sydney Airport
Seat-Swap: Each passenger will have a window seat, or the seat next to a window seat, for half the flight and an aisle or adjacent seat for the remainder
You will be allocated a private room with bathroom throughout your tour
Two nights of luxury accommodation (one before and one after your flight) at the five-star Hyatt Regency Sydney, with daily breakfast, a welcome bottle of wine and drink on arrival
2.5-hour Sydney Harbour cruise aboard Captain Cook's Flagship MV Sydney 2000, with free-flow drinks and a canapés
Spectacular Antarctica views during an unforgettable scenic roundtrip
Relax with two full-service meals plus in-flight snacks onboard
Celebrate your Antarctic experience with full bar service onboard, including sparkling, wine, beer, spirits and soft drinks
Choose your viewing on the state-of-the-art in-seat entertainment system
Learn about the polar environment and its history with Antarctic explorers onboard
Take home incredible photos thanks to the guidance of expert onboard photographers
Shared roundtrip airport transfers for your Antarctica flight
SOLD OUT: Premium Economy — Solo Traveller
3 Days from
Includes taxes & fees
Sold out
Inclusion highlights:
Packages valid for one person (solo traveller)
Full-day scenic Antarctica flight in Premium Economy onboard a privately chartered Qantas Boeing 787 Dreamliner, departing Sydney Airport
Seat-Swap: Each passenger will have a window seat, or the seat next to a window seat, for half the flight and an aisle or adjacent seat for the remainder
Two nights of luxury accommodation (one before and one after your flight) at the five-star Hyatt Regency Sydney in an upgraded Harbour View King Room, with daily breakfast, a welcome bottle of wine and drink on arrival
Upgraded shared roundtrip airport transfers to/from your Antarctica flight
You will be allocated a private room with bathroom throughout your tour
2.5-hour Sydney Harbour cruise aboard Captain Cook's Flagship MV Sydney 2000, with free-flow drinks and canapés
Spectacular Antarctica views during an unforgettable scenic roundtrip
Relax with two full-service meals plus in-flight snacks onboard
Celebrate your Antarctic experience with full bar service onboard, including sparkling, wine, beer, spirits and soft drinks
Choose your viewing on the state-of-the-art in-seat entertainment system
Learn about the polar environment and its history with Antarctic explorers onboard
Take home incredible photos thanks to the guidance of expert onboard photographers
Business Class w. Studio Suite — Solo Traveller
3 Days from
Includes taxes & fees
Sold out
Inclusion highlights:
Packages valid for one person (solo traveller)
Full-day scenic Antarctica flight in Business Class onboard a privately chartered Qantas Boeing 787 Dreamliner, departing Sydney Airport
Seat-Swap: Each passenger will have a window seat, or the seat next to a window seat, for half the flight and an aisle or adjacent seat for the remainder
Two nights of luxury accommodation (one before and one after your flight) at the five-star Hyatt Regency Sydney in an upgraded Harbour View Studio Suite, with daily breakfast, a welcome bottle of sparkling wine and drink on arrival
Upgraded private roundtrip airport transfers to/from your Antarctica flight
You will be allocated a private room with bathroom throughout your tour
2.5-hour Sydney Harbour cruise aboard Captain Cook's Flagship MV Sydney 2000, with free-flow drinks and canapés
Spectacular Antarctica views during an unforgettable scenic roundtrip
Relax with two full-service meals plus in-flight snacks onboard
Celebrate your Antarctic experience with full bar service onboard, including sparkling, wine, beer, spirits and soft drinks
Choose your viewing on the state-of-the-art in-seat entertainment system
Learn about the polar environment and its history with Antarctic explorers onboard
Take home incredible photos thanks to the guidance of expert onboard photographers
SOLD OUT: Business Deluxe w. Studio Suite — Solo Traveller
3 Days from
Includes taxes & fees
Sold out
Inclusion highlights:
Packages valid for one person (solo traveller)
Full-day scenic Antarctica flight in Business Deluxe onboard a privately chartered Qantas Boeing 787 Dreamliner, departing Sydney Airport
Seat-Swap: Each passenger will have a window seat, or the seat next to a window seat, for half the flight and an aisle or adjacent seat for the remainder
Two nights of luxury accommodation (one before and one after your flight) at the five-star Hyatt Regency Sydney in an upgraded Harbour View Studio Suite, with daily breakfast, a welcome bottle of sparkling wine and drink on arrival
Upgraded private roundtrip airport transfers to/from your Antarctica flight
You will be allocated a private room with bathroom throughout your tour
2.5-hour Sydney Harbour cruise aboard Captain Cook's Flagship MV Sydney 2000, with free-flow drinks and canapés
Spectacular Antarctica views during an unforgettable scenic roundtrip
Relax with two full-service meals plus in-flight snacks onboard
Celebrate your Antarctic experience with full bar service onboard, including sparkling, wine, beer, spirits and soft drinks
Choose your viewing on the state-of-the-art in-seat entertainment system
Learn about the polar environment and its history with Antarctic explorers onboard
Take home incredible photos thanks to the guidance of expert onboard photographers
SOLD OUT: Business Class w. Balcony Room — Solo Traveller
3 Days from
Includes taxes & fees
Sold out
Inclusion highlights:
Packages valid for one person (solo traveller)
Full-day scenic Antarctica flight in Business Class onboard a privately chartered Qantas Boeing 787 Dreamliner, departing Sydney Airport
Seat-Swap: Each passenger will have a window seat, or the seat next to a window seat, for half the flight and an aisle or adjacent seat for the remainder
Two nights of luxury accommodation (one before and one after your flight) at the five-star Hyatt Regency Sydney in an upgraded Harbour View Balcony Room, with daily breakfast, a welcome bottle of sparkling wine and drink on arrival
Upgraded private roundtrip airport transfers to/from your Antarctica flight
You will be allocated a private room with bathroom throughout your tour
2.5-hour Sydney Harbour cruise aboard Captain Cook's Flagship MV Sydney 2000, with free-flow drinks and canapés
Spectacular Antarctica views during an unforgettable scenic roundtrip
Relax with two full-service meals plus in-flight snacks onboard
Celebrate your Antarctic experience with full bar service onboard, including sparkling, wine, beer, spirits and soft drinks
Choose your viewing on the state-of-the-art in-seat entertainment system
Learn about the polar environment and its history with Antarctic explorers onboard
Take home incredible photos thanks to the guidance of expert onboard photographers
SOLD OUT: Business Deluxe w. Balcony Room — Solo Traveller
3 Days from
Includes taxes & fees
Sold out
Inclusion highlights:
Packages valid for one person (solo traveller)
Full-day scenic Antarctica flight in Business Deluxe onboard a privately chartered Qantas Boeing 787 Dreamliner, departing Sydney Airport
Seat-Swap: Each passenger will have a window seat, or the seat next to a window seat, for half the flight and an aisle or adjacent seat for the remainder
Two nights of luxury accommodation (one before and one after your flight) at the five-star Hyatt Regency Sydney in an upgraded Harbour View Balcony Room, with daily breakfast, a welcome bottle of sparkling wine and drink on arrival
Upgraded private roundtrip airport transfers to/from your Antarctica flight
You will be allocated a private room with bathroom throughout your tour
2.5-hour Sydney Harbour cruise aboard Captain Cook's Flagship MV Sydney 2000, with free-flow drinks and canapés
Spectacular Antarctica views during an unforgettable scenic roundtrip
Relax with two full-service meals plus in-flight snacks onboard
Celebrate your Antarctic experience with full bar service onboard, including sparkling, wine, beer, spirits and soft drinks
Choose your viewing on the state-of-the-art in-seat entertainment system
Learn about the polar environment and its history with Antarctic explorers onboard
Take home incredible photos thanks to the guidance of expert onboard photographers