1 to 22 Nights
packages available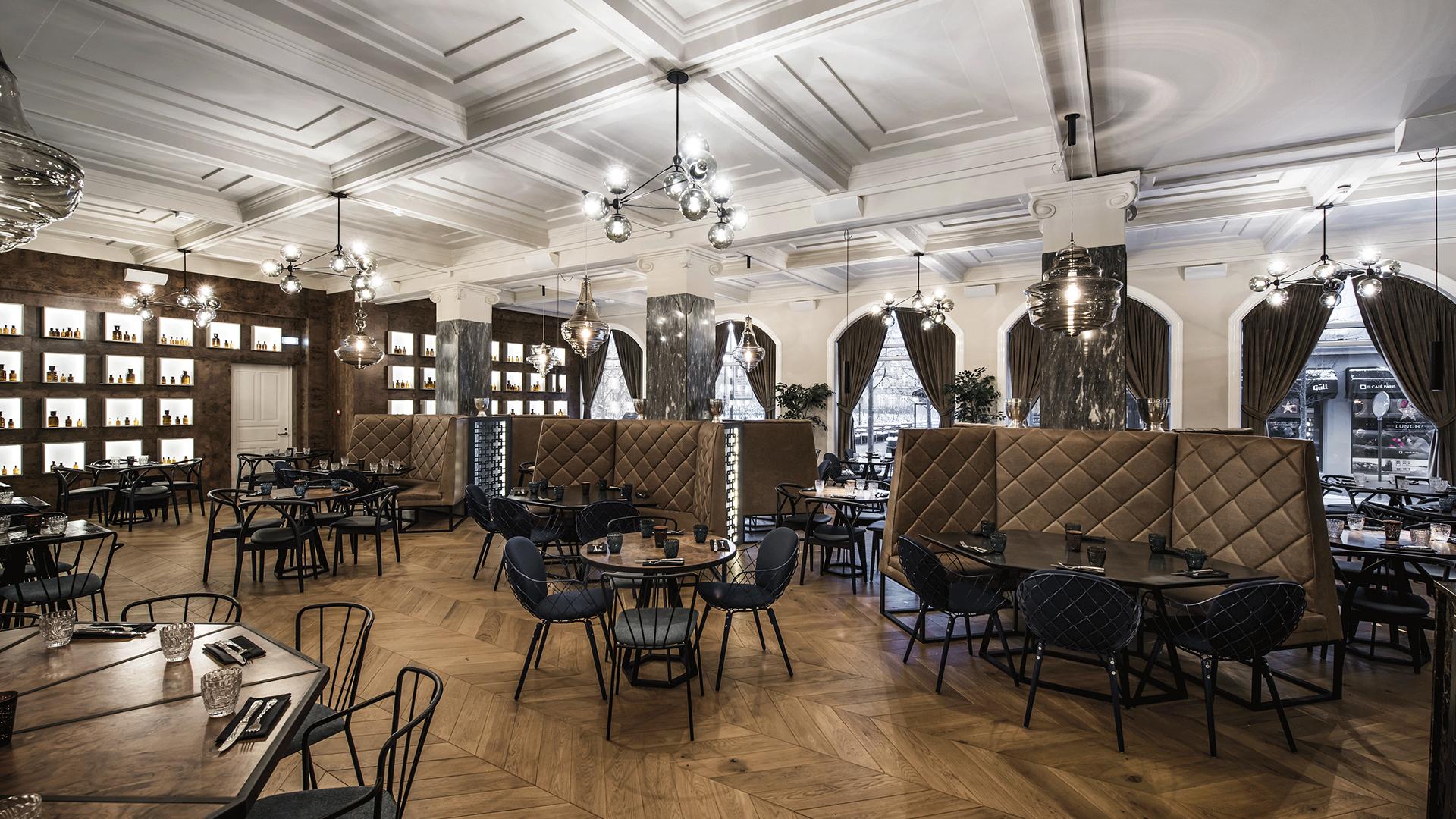 Apotek Hotel by Keahotels
Stylish Heritage Break in the Centre of Reykjavik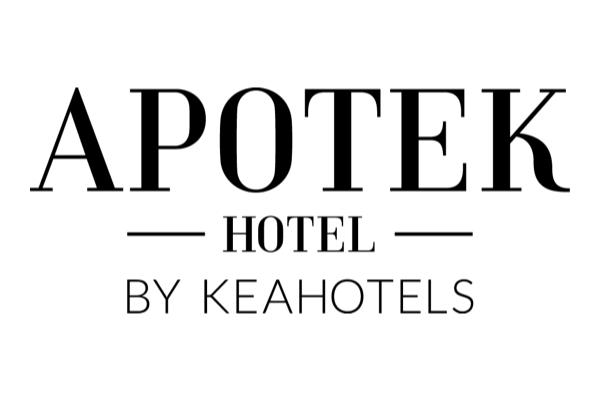 Book a front-row seat to Reykjavik's action with a stay at the intimate Apotek Hotel by Keahotels, rated among the top 10% worldwide on Tripadvisor. Sitting in the middle of Reykjavik's buzzing shopping, entertainment and cultural centre, the boutique hotel is within walking distance of a symphony of sights, including Tjornin Lake and Hallgrimskirkja church, as well as sensational boutiques and lively restaurants and bars.
Apotek Hotel by Keahotels' foundation was built in 1917 and designed by Iceland's former State Architect Guðjón Samúelsson, who was also responsible for the National Theatre building and Hallgrímskirkja. It housed the Reykjavik Apothecary (Reykjavíkurapotek) from 1930 to 1999 but has now been lovingly restored, balancing original Art Nouveau features with all the modern amenities you'd expect of a luxury hotel. All 45 rooms and suites are fitted with neutral tones and feature views of the surrounding cityscape – the perfect antidote after busy days exploring what Reykjavik has to offer. The ground-floor restaurant will look after all your feasting needs, serving breakfast through to late-night bites with Icelandic and European flavours. Don't forget to sample one of the pastries or desserts – they're worth saving space for!
Luxury Escapes inclusions (select packages/nights)
Enjoy every second of your Reykjavik stay with 2pm late checkout (for stays of 2+ nights)
Feel like a VIP with an upgrade to the next room category, subject to availability (for stays of 4+ nights, excludes Tower Suite)
Tower Suite Upgrade: Soak up panoramic views of Reykjavik from the three-storey Tower Suite. With generous living space and an expansive bathroom, it has all the room you need for a seamless stay.
Travelling with family? One child aged 11 years and under stays free in existing bedding (excludes Single Rooms).
1 to 22 Nights packages available
holiday Options

Select your holiday type
Single Room
The small but mighty Single Room is a solo traveller's retreat, with everything you need for a sensational stay
Size: 11 m²
Option 1
SOLO ESCAPE (NON-REFUNDABLE)
Check-in: 2pm / Checkout: 12pm
Inclusions valid for one adult
Option 2
SOLO ESCAPE (REFUNDABLE)
Check-in: 2pm / Checkout: 12pm
Inclusions valid for one adult
Standard Double
Parquet floors, soft textures and a sleek colour palette come together in the Standard Double to create a peaceful place to rest your head
Size: 18 m²
Option 1
DOUBLE UPGRADE (NON-REFUNDABLE)
Check-in: 2pm / Checkout: 12pm
One child (aged 11 years and under) stays free on existing bedding
Inclusions valid for up to two adults
Option 2
DOUBLE UPGRADE (REFUNDABLE)
Check-in: 2pm / Checkout: 12pm
One child (aged 11 years and under) stays free on existing bedding
Inclusions valid for up to two adults
Superior Room
It's all about understated simplicity in the Superior Room, with a small seating area, plush bed and spacious subway-tiled bathroom coming together to balance form and function
Size: 20 m²
Option 1
SUPERIOR UPGRADE (NON-REFUNDABLE)
Check-in: 2pm / Checkout: 12pm
One child (aged 11 years and under) stays free on existing bedding
Inclusions valid for up to two adults
Option 2
SUPERIOR UPGRADE (REFUNDABLE)
Check-in: 2pm / Checkout: 12pm
One child (aged 11 years and under) stays free on existing bedding
Inclusions valid for up to two adults
Deluxe Room
It's all about the views in the contemporary Deluxe Room, with large windows looking over Austurvöllur Square or Austurstræti street
Size: 25 m²
Option 1
DELUXE UPGRADE (NON-REFUNDABLE)
Check-in: 2pm / Checkout: 12pm
One child (aged 11 years and under) stays free on existing bedding
Inclusions valid for up to two adults
Option 2
DELUXE UPGRADE (REFUNDABLE)
Check-in: 2pm / Checkout: 12pm
One child (aged 11 years and under) stays free on existing bedding
Inclusions valid for up to two adults
Junior Suite
Spread out in the Junior Suite, relaxing on your king bed, in the walk-in shower or your lounge area
Size: 32 m²
Option 1
JUNIOR SUITE UPGRADE (NON-REFUNDABLE)
Check-in: 2pm / Checkout: 12pm
One child (aged 11 years and under) stays free on existing bedding
Inclusions valid for up to two adults
Option 2
JUNIOR SUITE UPGRADE (REFUNDABLE)
Check-in: 2pm / Checkout: 12pm
One child (aged 11 years and under) stays free on existing bedding
Inclusions valid for up to two adults
Tower Suite
Panoramic views are the pièce de résistance in the three-storey Tower Suite, where contemporary touches are found on every level
Size: 56 m²
Option 1
TOWER SUITE UPGRADE (NON-REFUNDABLE)
Check-in: 2pm / Checkout: 12pm
One child (aged 11 years and under) stays free on existing bedding
Inclusions valid for up to two adults
Option 2
TOWER SUITE UPGRADE (REFUNDABLE)
Check-in: 2pm / Checkout: 12pm
One child (aged 11 years and under) stays free on existing bedding
Inclusions valid for up to two adults