2 to 21 Nights
packages available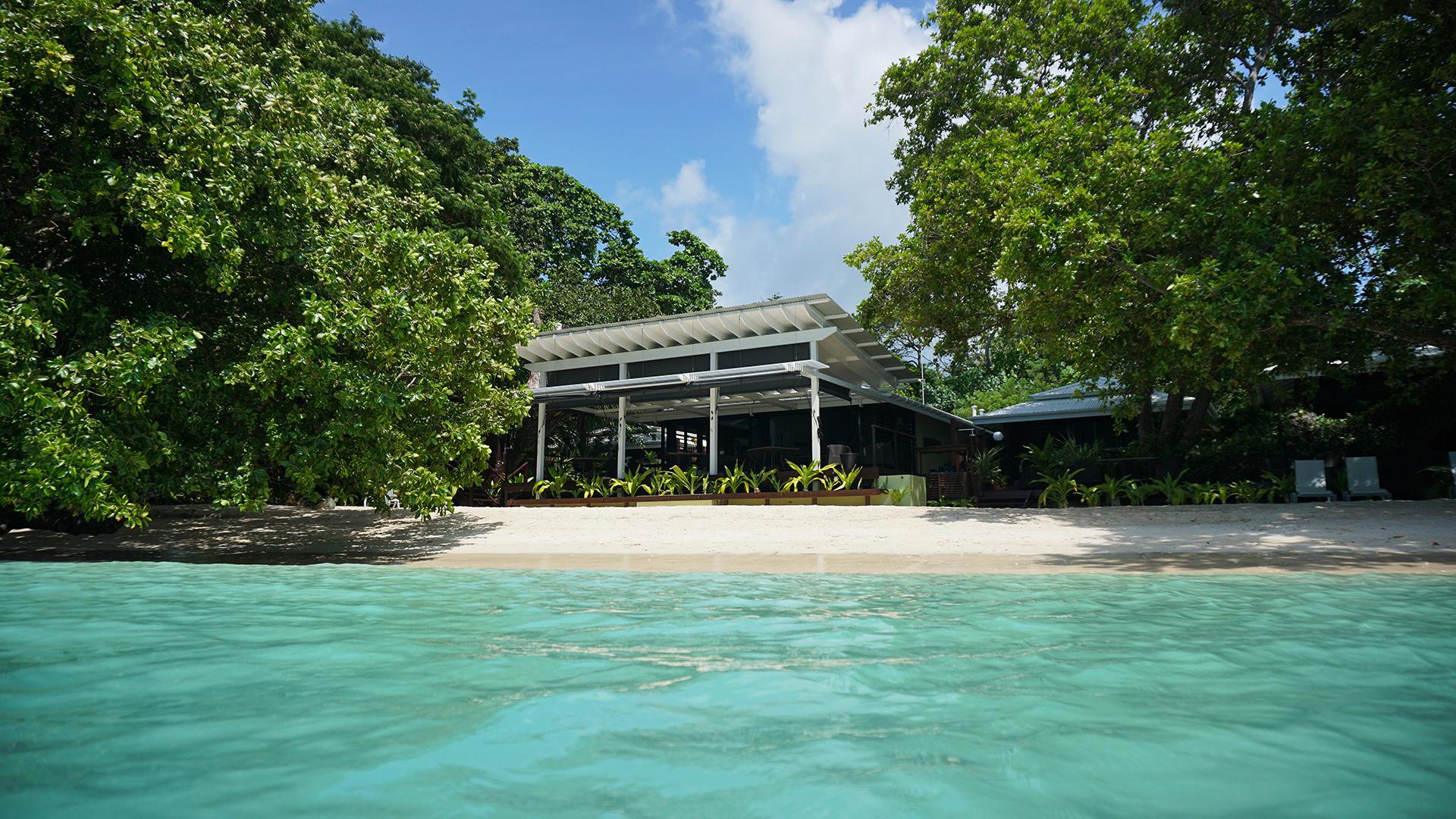 Barrier Beach Resort
Adults-Only Vanuatu Beachfront Oasis with Daily Breakfast, Nightly Drinks & Massages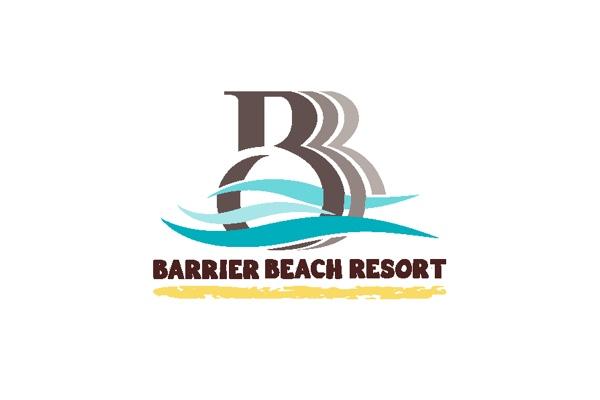 Resting on 150m of white-sand beachfront on Vanuatu's coastline, Barrier Beach Resort is an oasis of gorgeous blue water, kaleidoscopic reef and world-class service. This beautiful Espiritu Santo retreat is an architect-designed haven made up of just a handful of private wooden fares (traditional bungalows), each set up for the ultimate in beachfront luxury, just 20 minutes from the closest airport.
With hypnotisingly blue ocean views in front and palm forest behind, each fare is completely private. Spend your days swaying in a hammock between two palms, cycling to the crystal-clear Riri Blue Hole or taking romantic strolls along nearby Champagne Beach — just a 30-minute drive away. Feel any and all tension melt away as you're indulged with treatments at Moyyan Day Spa and tantalised with a bespoke menu of fresh-off-the-fishing-line seafood. Experience an adults-only escape that ranks within Tripadvisor's top 1% worldwide, earning it a spot in the Top 25 Hotels for Service in the South Pacific at the Travellers' Choice 2020 Best of the Best awards.
Luxury Escapes inclusions (select nights)
Begin every morning with daily à la carte breakfast
One nightly sunset beer, glass of wine or soft drink per person during happy hour
Two 30-minute massage credits per stay
Indulge with A$50 food and drinks credit per room
Discover this oasis with complimentary use of paddleboards, double kayaks, snorkelling gear and bicycles
Arriving is effortless with convenient return airport transfers
Treat yourself with a luxe additional A$50 food and drinks credit (A$100 total, for stays of 4+ nights)
Find inner tranquillity with two additional 30-minute massage credits (four total, for stays of 4+ nights)
There's no need to rein yourself in with a third A$50 food and drinks credit (A$150 total, for stays of 6+ nights)
Melt away any tension with another two 30-minute massage credits (six total, for stays of 6+ nights)
Luxury upgrade available: Experience the epitome of beachfront relaxation in a standalone fare, complete with a private deck, air conditioning and shutter windows that let the cool ocean breeze in.
Tripadvisor Travellers' Choice, Best of the Best 2020 Top 25 Hotels for Service — South Pacific
2 to 21 Nights packages available
holiday Options

Select your holiday type
Beachfront Fare #2
A standalone, tropical-inspired fare with a king bed, a large ensuite and private deck overlooking the water
Size: 30 m²
Option 1
ADULTS-ONLY VANUATU OASIS #2
Delicious daily breakfast
Nightly sunset glass of beer, wine or soft drink during happy hour
Two 30-minute massage credits for Moyyan Day Spa per stay
A$50 food and drinks credit total per room
Complimentary use of paddleboards, double kayaks, snorkelling gear and bicycles
Convenient return airport transfers
Check-in: 2pm / Checkout: 11am
Inclusions valid for up to two adults
Beachfront Fare #3
A standalone, tropical-inspired fare with a king bed, a large ensuite and private deck overlooking the water
Size: 30 m²
Option 1
ADULTS-ONLY VANUATU OASIS #3
Delicious daily breakfast
Nightly sunset glass of beer, wine or soft drink during happy hour
Two 30-minute massage credits for Moyyan Day Spa per stay
A$50 resort credit to spend at onsite outlets
Complimentary use of paddleboards, double kayaks, snorkelling gear and bicycles
Convenient return airport transfers
Check-in: 2pm / Checkout: 11am
Inclusions valid for up to two adults
Beachfront Fare #4
A standalone, tropical-inspired fare with a king bed, a large ensuite and private deck overlooking the water
Size: 30 m²
Option 1
ADULTS-ONLY VANUATU OASIS #4
Delicious daily breakfast
Nightly sunset glass of beer, wine or soft drink during happy hour
Two 30-minute massage credits for Moyyan Day Spa per stay
A$50 resort credit to spend at onsite outlets
Complimentary use of paddleboards, double kayaks, snorkelling gear and bicycles
Convenient return airport transfers
Check-in: 2pm / Checkout: 11am
Inclusions valid for up to two adults
Luxury Beachfront Fare #5
Luxury Beachfront Fare #5
Breathtaking beachfront fare with a soaring thatched ceiling, air conditioning, a private deck and shutter windows that let the cool ocean breeze in
Size: 35 m²
Option 1
LUXURY BEACHFRONT UPGRADE #5
Delicious daily breakfast
Nightly sunset glass of beer, wine or soft drink during happy hour
Two 30-minute massage credits for Moyyan Day Spa per stay
A$50 resort credit to spend at onsite outlets
Complimentary use of paddleboards, double kayaks, snorkelling gear and bicycles
Convenient return airport transfers
Check-in: 2pm / Checkout: 11am
Inclusions valid for up to two adults
Luxury Beachfront Fare #6
Luxury Beachfront Fare #6
Breathtaking beachfront fare with a soaring thatched ceiling, air conditioning, a private deck and shutter windows that let the cool ocean breeze in
Size: 35 m²
Option 1
LUXURY BEACHFRONT UPGRADE #6
Delicious daily breakfast
Nightly sunset glass of beer, wine or soft drink during happy hour
Two 30-minute massage credits for Moyyan Day Spa per stay
A$50 resort credit to spend at onsite outlets
Complimentary use of paddleboards, double kayaks, snorkelling gear and bicycles
Convenient return airport transfers
Check-in: 2pm / Checkout: 11am
Inclusions valid for up to two adults
Luxury Beachfront Fare #7
Luxury Beachfront Fare #7
Breathtaking beachfront fare with a soaring thatched ceiling, air conditioning, a private deck and shutter windows that let the cool ocean breeze in
Size: 35 m²
Option 1
LUXURY BEACHFRONT UPGRADE #7
Delicious daily breakfast
Nightly sunset glass of beer, wine or soft drink during happy hour
Two 30-minute massage credits for Moyyan Day Spa per stay
A$50 food and drinks credit per room
Complimentary use of paddleboards, double kayaks, snorkelling gear and bicycles
Convenient return airport transfers
Check-in: 2pm / Checkout: 11am
Inclusions valid for up to two adults