1 to 7 Nights
packages available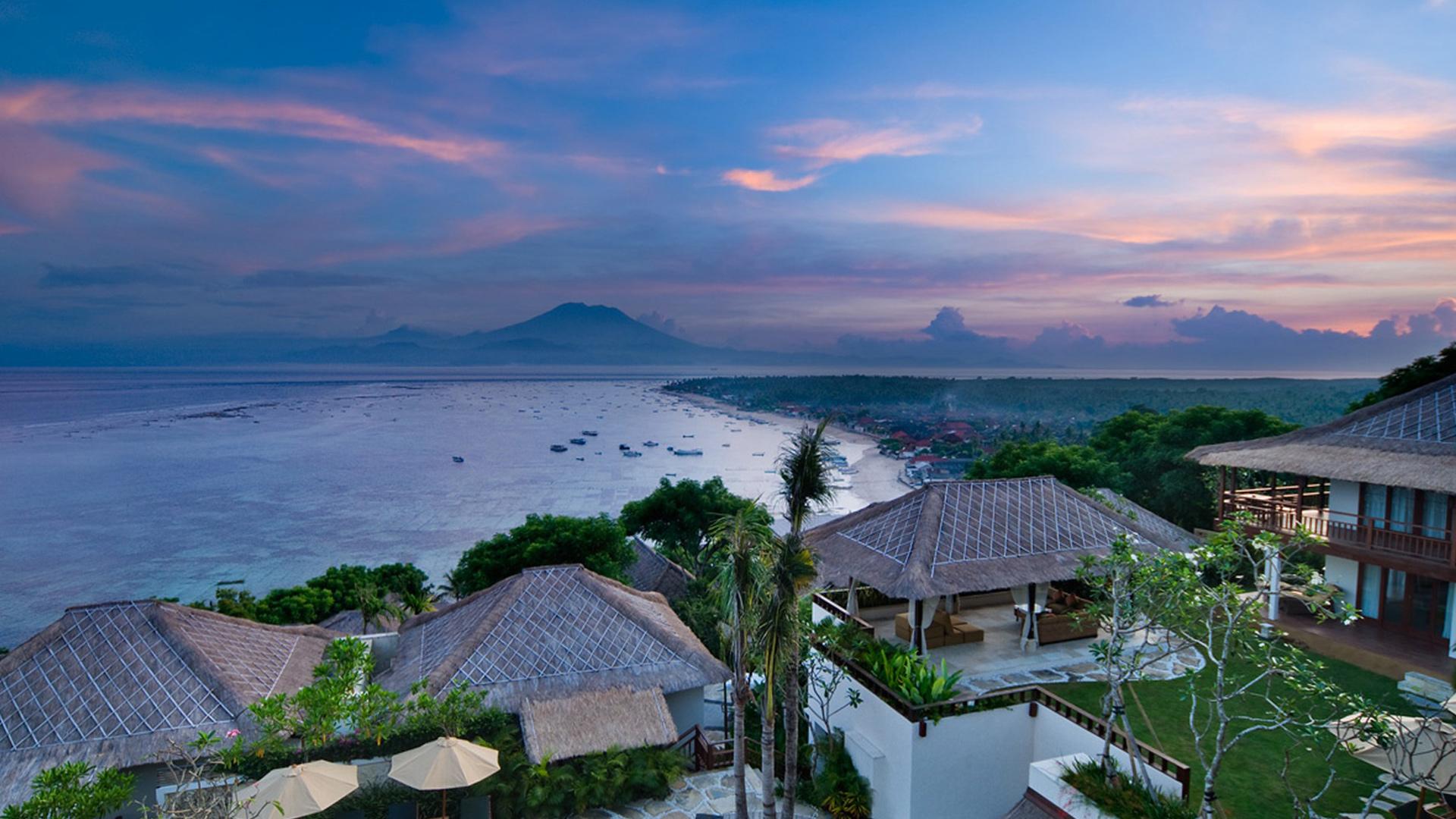 Batu Karang Lembongan Resort & Spa
Barefoot Nusa Lembongan Beachfront Oasis with Daily Breakfast & Nightly Cocktails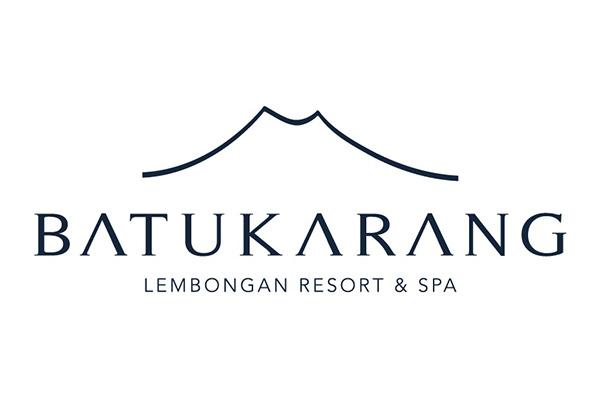 Experience a place where whitewashed, Greek island-style villas tumble down the hillside and emerald waves sparkle under the sun at Batu Karang Lembongan Resort & Spa. Tucked away on the island paradise of Nusa Lembongan, just a 30-minute ferry ride off the coast of Bali, this tranquil resort will put you under its spell with direct views over Mount Agung and impossibly turquoise waters.
Dip your toes in one of three pools, stroll along the unspoiled shores of Jungut Batu Beach at sunset and perhaps enjoy a sundowner at the famous speakeasy, Howff whiskey, gin and wine bar, or the waterfront the Deck Café & Bar. Be swept up in the magic of this top-rated resort — stamped with a Tripadvisor Travellers' Choice Award 2020 — as you discover the island's popular surf breaks, kaleidoscopic waters and neighbouring islands, before returning to Muntigs Bar & Restaurant for a bite to eat.
Luxury Escapes inclusions (select nights)
Gaze out over the ocean with daily à la carte breakfast at Muntigs Bar & Restaurant
Toast to another day in paradise with a nightly cocktail per adult at Howff whiskey, gin and wine bar
Convenient return transfers from Jungut Batu Harbour to the resort
Savour your choice of one à la carte lunch or dinner for two at Muntigs Bar & Restaurant (for stays of 3+ nights)
Enjoy the convenience of a one-way transfer to or from Bali Airport to Sanur Harbour, Bali (for stays of 3+ nights)
Indulge with a 60-minute massage for two at Lulur Spa (for stays of 4+ nights)
Arrive in style with return speedboat transfers from Sanur Harbour in Bali (for stays of 5+ nights)
Let relaxation wash over you with a second 60-minute massage per person (two massages per person, per stay, for stays of 7+ nights)
Private pool upgrades available: Wake up to a dip in your very-own pool when you upgrade to a room, suite or villa with private plunge pool.
1 to 7 Nights packages available
holiday Options

Select your holiday type
Twin Share
A tranquil oasis with warm natural décor, a luxe bathtub, semi-outdoor shower and a shaded garden terrace surrounded by greenery
Size: 70 m²
Option 1
NUSA LEMBONGAN ESCAPE (TWIN)
Daily à la carte breakfast at Muntigs Bar & Restaurant
Nightly cocktail per adult at Howff whiskey, gin and wine bar
Convenient return transfers from Jungut Batu Harbour to the resort
Check-in: 12pm / Checkout: 10am
Inclusions valid for up to two adults
Double Room
Step into serenity in this open and airy room with an outdoor bathroom, king bed with mosquito net and private partial ocean-view balcony to soak it all in
Size: 45 m²
Option 1
NUSA LEMBONGAN ESCAPE (DOUBLE)
Daily à la carte breakfast at Muntigs Bar & Restaurant
Nightly cocktail per adult at Howff whiskey, gin and wine bar
Convenient return transfers from Jungut Batu Harbour to the resort
Check-in: 12pm / Checkout: 10am
Inclusions valid for up to two adults
One-Bedroom Villa
Wake up to endless shades of blue sea, lounge the day away on your private ocean-view balcony and enjoy a soak in your semi-outdoor bathtub
Size: 73 m²
Daily à la carte breakfast at Muntigs Bar & Restaurant
Nightly cocktail per adult at Howff whiskey, gin and wine bar
Convenient return transfers from Jungut Batu Harbour to the resort
Check-in: 12pm / Checkout: 10am
Inclusions valid for up to two adults
Double Room with Plunge Pool
Double Room with Plunge Pool
Take time out in your private plunge pool and stretch out on your daybed, where you can watch the ocean and admire the magic of Mount Agung
Size: 50 m²
Daily à la carte breakfast at Muntigs Bar & Restaurant
Nightly cocktail per adult at Howff whiskey, gin and wine bar
Convenient return transfers from Jungut Batu Harbour to the resort
Check-in: 12pm / Checkout: 10am
Inclusions valid for up to two adults
Superior One-Bedroom Villa with Plunge Pool
Superior One-Bedroom Villa with Plunge Pool
Experience elevated luxury on the upper hillside in this superior villa, where you can breathe in the fresh sea air while soaking in your private plunge pool
Size: 72 m²
Option 1
POOL VILLA UPGRADE
Daily à la carte breakfast at Muntigs Bar & Restaurant
Nightly cocktail per adult at Howff whiskey, gin and wine bar
Convenient return transfers from Jungut Batu Harbour to the resort
Check-in: 12pm / Checkout: 10am
Inclusions valid for up to two adults
Suite with Swimming Pool
Luxury meets unparalleled seclusion with a private entrance leading to a plunge pool, a bright and airy lounge room and private outdoor ensuite
Size: 85 m²
Option 1
POOL SUITE UPGRADE
Daily à la carte breakfast at Muntigs Bar & Restaurant
Nightly cocktail per adult at Howff whiskey, gin and wine bar
Convenient return transfers from Jungut Batu Harbour to the resort
Check-in: 12pm / Checkout: 10am
Inclusions valid for up to two adults
Suite
Feel at home with a kitchenette, lounge room, media centre, master bedroom and full-length balcony with views of Mount Agung and Jungut Batu Bay
Size: 140 m²
Daily à la carte breakfast at Muntigs Bar & Restaurant
Nightly cocktail per adult at Howff whiskey, gin and wine bar
Convenient return transfers from Jungut Batu Harbour to the resort
Check-in: 12pm / Checkout: 10am
Inclusions valid for up to two adults