1 to 30 Nights
packages available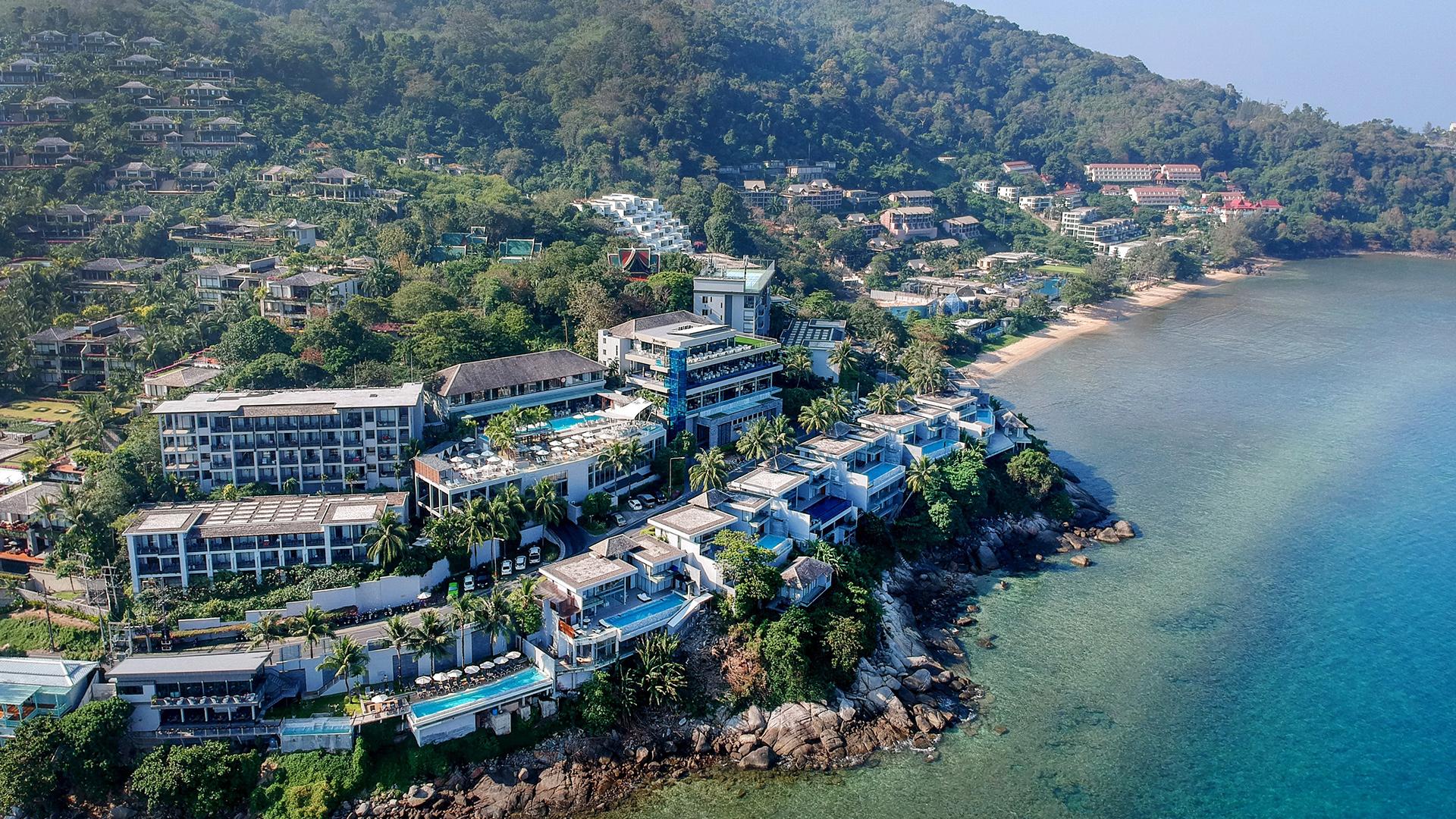 Cape Sienna Phuket Gourmet Hotel & Villas
Stylish Oceanfront Phuket Retreat with Daily Breakfast & Rooftop Cocktails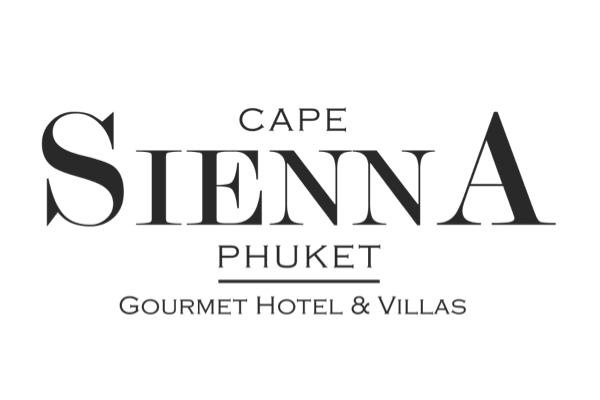 Escape to Phuket's high-end Millionaire's Mile and indulge in a postcard-perfect break at Cape Sienna Phuket Gourmet Hotel & Villas, a cosmopolitan resort perched on the clifftops overlooking serene Kamala Bay. With picturesque uninterrupted sea views from almost every corner, this tranquil haven dials up the romance, offering pure indulgence with a side of beachside bliss.
Every room or suite has a front-row seat to the Andaman Sea, but it's at the restaurants and bars that the serene setting comes into its own. Peel your eyes away from the floor-to-ceiling windows at the ultra-romantic Plum to focus on the charcoal oven, where prime cuts of beef and fresh seafood are expertly prepared, or venture to Vanilla Sky Bar for cocktails on the ocean-view terrace. Switch between lazing in the infinity pool and sipping on cocktails at the open-air Sienna Rocks Café, or slip into the resort's second pool, 30 metres long and lined with palm-fringed cabanas and a poolside restaurant. Restore mind and body with a traditional Thai massage or deep-cleansing facial at Balance Spa or, if you've got extra energy to burn, rally on the rooftop tennis court and get your blood pumping in the stylish gym.
Luxury Escapes inclusions (select nights only)
Devour a daily breakfast buffet at The Poolside Bar & Restaurant
Sip a daily cocktail each at the rooftop or poolside bar
Sample the resort's dining options with THB750 dining credit per room (for stays of 3+ nights)
Relax with a 30-minute massage per adult at Balance Spa (for stays of 5+ nights)
Dine out in style with one two-course set lunch or dinner per adult (for stays of 7+ nights)
Travel with ease with a one-way airport transfer (for stays of 10+ nights)
Penthouse Upgrade: Live life large in the Sea View Executive Pool Penthouse, with a private plunge pool, jacuzzi, large terrace and stunning views over the bay.
1 to 30 Nights packages available
holiday Options

Select your holiday type
Sea View Studio Room
Sink into serenity in the Sea View Studio Room, gaze over Kamala Bay from your balcony or settle into your 'Sleep in Heaven' bed
Size: 40 m²
Option 1
SEA-VIEW SERENITY (NON-REFUNDABLE)
Daily breakfast
Daily cocktail per adult
Check-in: 3pm / Checkout: 12pm
Inclusions valid for up to two adults
Option 2
SEA-VIEW SERENITY (REFUNDABLE)
Daily breakfast
Daily cocktail per adult
Check-in: 3pm / Checkout: 12pm
Inclusions valid for up to two adults
Sea View Deluxe Room
Located on a high floor and boasting exceptional bay views, the luxurious Sea View Deluxe Room invites instant relaxation through ocean views, a calming colour palette and soothing textures
Size: 40 m²
Option 1
DELUXE UPGRADE (NON-REFUNDABLE)
Daily breakfast
Daily cocktail per adult
Check-in: 3pm / Checkout: 12pm
Inclusions valid for up to two adults
Option 2
DELUXE UPGRADE (REFUNDABLE)
Daily breakfast
Daily cocktail per adult
Check-in: 3pm / Checkout: 12pm
Inclusions valid for up to two adults
Sea View Jacuzzi Junior Suite
Sea View Jacuzzi Junior Suite
Take in views of Kamala Bay while soaking in the jacuzzi bathtub, perfectly positioned on your private terrace
Size: 58 m²
Option 1
JACUZZI JUNIOR UPGRADE (NON-REFUNDABLE)
Daily breakfast
Daily cocktail per adult
Check-in: 3pm / Checkout: 12pm
Inclusions valid for up to two adults
Option 2
JACUZZI JUNIOR UPGRADE (REFUNDABLE)
Daily breakfast
Daily cocktail per adult
Check-in: 3pm / Checkout: 12pm
Inclusions valid for up to two adults
Sea View Honeymoon Suite
Raise the romance in the Honeymoon Suite, with a private jacuzzi, large living spaces and draped king bed
Size: 63 m²
Option 1
HONEYMOON UPGRADE (NON-REFUNDABLE)
Daily breakfast
Daily cocktail per adult
Check-in: 3pm / Checkout: 12pm
Inclusions valid for up to two adults
Option 2
HONEYMOON UPGRADE (REFUNDABLE)
Daily breakfast
Daily cocktail per adult
Check-in: 3pm / Checkout: 12pm
Inclusions valid for up to two adults
Sea View Grand Suite
Admire sweeping Cape Sienna views from the top-floor Grand Suites, which balance indoor living with generous open-air spaces, including a jacuzzi on the outdoor terrace
Size: 60 m²
Option 1
GRAND UPGRADE (NON-REFUNDABLE)
Daily breakfast
Daily cocktail per adult
Check-in: 3pm / Checkout: 12pm
Inclusions valid for up to two adults
Option 2
GRAND UPGRADE (REFUNDABLE)
Daily breakfast
Daily cocktail per adult
Check-in: 3pm / Checkout: 12pm
Inclusions valid for up to two adults
Sea View Executive Pool Penthouse
Sea View Executive Pool Penthouse
The ultimate in Cape Sienna living: this incredible penthouse includes luxe interiors, separate living spaces and sensational views of the ocean beyond, best admired from the private outdoor plunge pool
Size: 75 m²
Option 1
POOL PENTHOUSE UPGRADE (NON-REFUNDABLE)
Daily breakfast
Daily cocktail per adult
Check-in: 3pm / Checkout: 12pm
Inclusions valid for up to two adults
Option 2
POOL PENTHOUSE UPGRADE (REFUNDABLE)
Daily breakfast
Daily cocktail per adult
Check-in: 3pm / Checkout: 12pm
Inclusions valid for up to two adults