1 to 7 Nights
packages available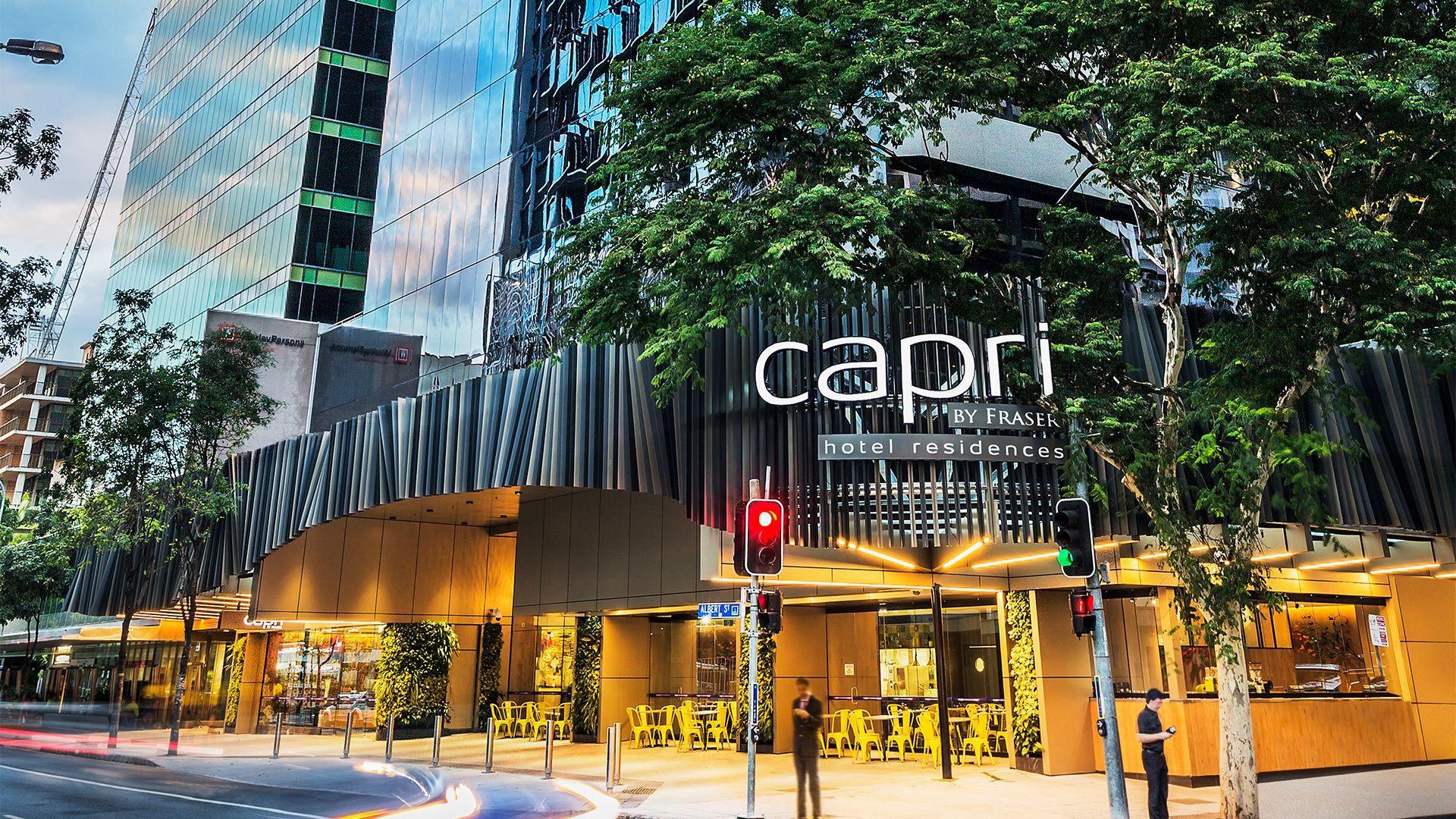 Capri by Fraser Brisbane
Award-Winning Rainforest-Inspired Brisbane Escape with Daily Breakfast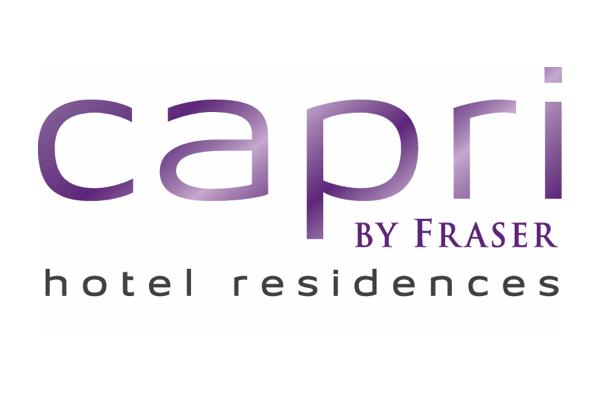 Designed by the award-winning Ministry of Design and stamped with a Tripadvisor Travellers' Choice 2020 badge, Capri by Fraser Brisbane is an effortlessly stylish and vibrant oasis nestled in the heart of Queensland's capital. Inspired by the rainforest, with lush vertical gardens and contemporary art installations throughout, this high-tech residence creates a serene space where visitors can unwind with first-class service and modern amenities. Rise and shine in the fully equipped gym and yoga space, plan your next adventure with premium high-speed Wi-Fi and soak away busy days with an evening dip in the luxurious indoor heated pool. Capri by Fraser Brisbane's stylish and intimate atmosphere continues through to its award-winning restaurant — Black Fire — which offers Spanish and Mediterranean-inspired fare crafted using fresh, locally sourced ingredients.
Discover the city from a privileged location, steps from everything you could wish to explore: sophisticated art galleries, boutique shops, fine-dining restaurants, quirky cafés and rooftop bars offering unmatched views — Capri by Fraser is the ideal launchpad for experiencing the very best of Brisbane.
Your handpicked inclusions:
Begin each day's adventures with an exceptional breakfast at the award-winning Black Fire Restaurant
Plan fun-filled days and nights with complimentary premium Wi-Fi
Bonus inclusions (select nights only):
Relax until the very last moment with guaranteed 1pm late checkout (2+ nights)
Celebrate your escape with a welcome bottle of wine (4+ nights)
Help yourself to four complimentary minibar items per stay (5+ nights, excludes alcohol)
Explore Brisbane at ease with hassle-free onsite parking (6+ nights)
City-view upgrade available: Wake up to views of the Brisbane cityscape when you upgrade to a spacious Studio Premier.
1 to 7 Nights packages available
holiday Options

Select your holiday type
Studio Deluxe
Enjoy a comfortable stay in the vibrant Studio Deluxe, where you can make yourself at home in the cosy integrated living space with a cup of coffee from your Nespresso machine
Size: 25 m²
Option 1
CITY ESCAPE — NON-REFUNDABLE
Daily breakfast at Black Fire Restaurant
Premium Wi-Fi throughout your stay
Check-in: 3pm / Checkout: 11am
Inclusions valid for up to two guests
Daily breakfast at Black Fire Restaurant
Premium Wi-Fi throughout your stay
Check-in: 3pm / Checkout: 11am
Inclusions valid for up to two guests
Studio Premier
Enjoy spacious living and breathtaking Brisbane cityscape views in a spacious Studio Premier, a vibrant studio with a kitchenette and Nespresso coffee machine
Size: 32 m²
Option 1
CITY-VIEW PREMIER UPGRADE — NON-REFUNDABLE
Daily breakfast at Black Fire Restaurant
Premium Wi-Fi throughout your stay
Check-in: 3pm / Checkout: 11am
Inclusions valid for up to two guests
Option 2
CITY-VIEW PREMIER UPGRADE
Daily breakfast at Black Fire Restaurant
Premium Wi-Fi throughout your stay
Check-in: 3pm / Checkout: 11am
Inclusions valid for up to two guests
Studio Executive
Stretch out in the spacious and stylish Studio Executive room, with complimentary bottled water, a kitchenette and Nespresso coffee machine
Size: 28 m²
Option 1
EXECUTIVE UPGRADE — NON-REFUNDABLE
Daily breakfast at Black Fire Restaurant
Premium Wi-Fi throughout your stay
Check-in: 3pm / Checkout: 11am
Inclusions valid for up to two guests
Option 2
EXECUTIVE UPGRADE
Daily breakfast at Black Fire Restaurant
Premium Wi-Fi throughout your stay
Check-in: 3pm / Checkout: 11am
Inclusions valid for up to two guests