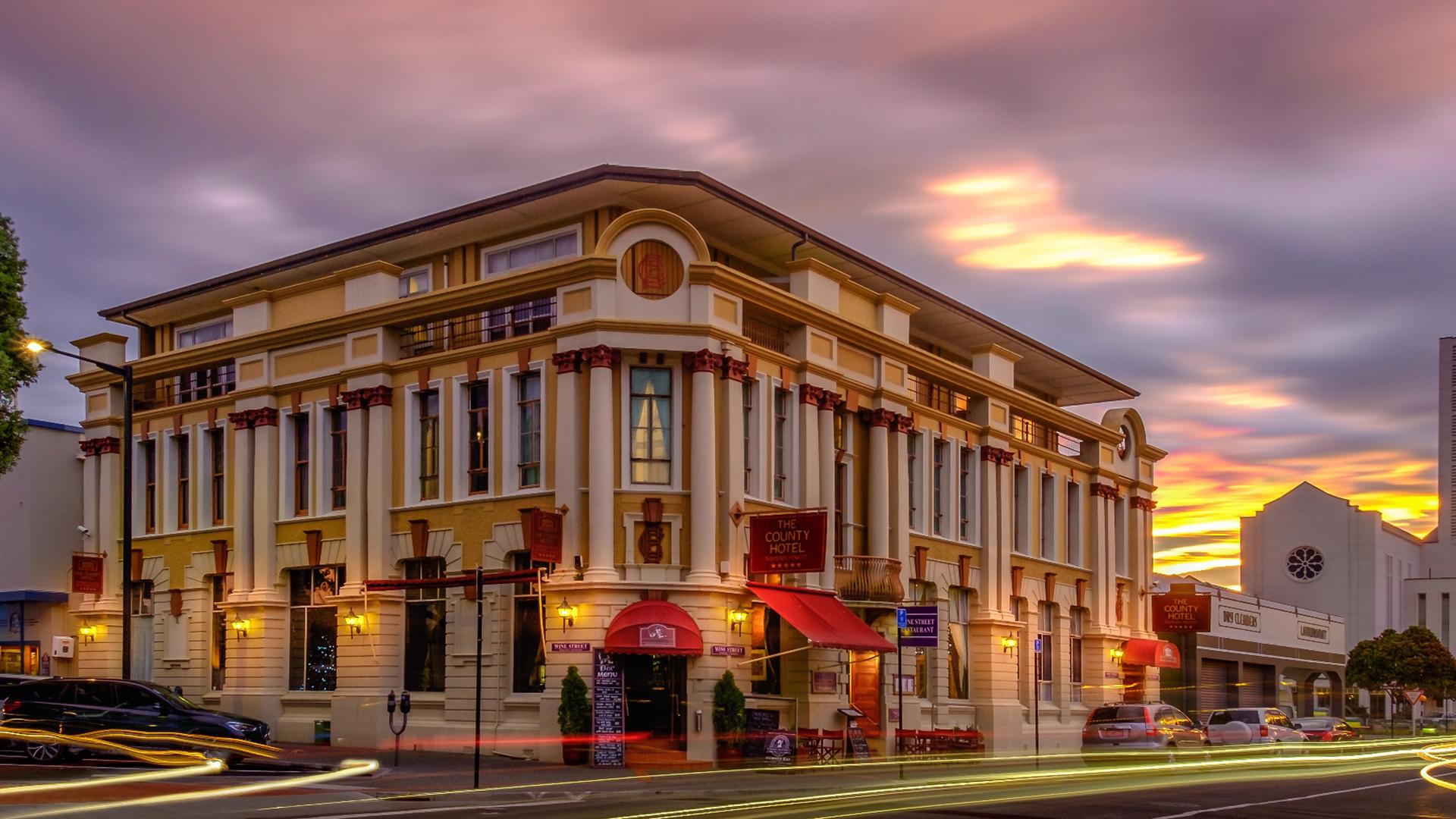 The County Hotel Napier
Charming Hawke's Bay Art Deco Escape with Daily Breakfast & Nightly Drinks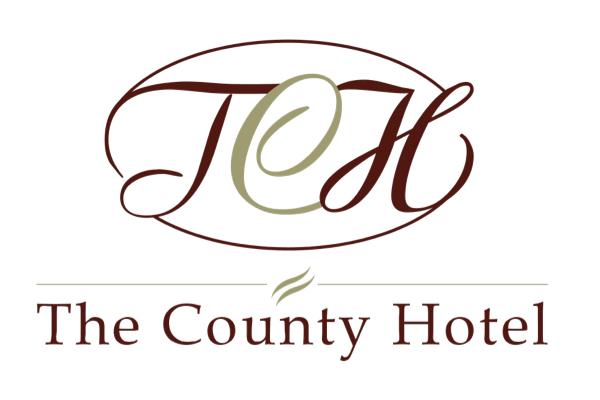 Experience Art Deco architecture and superb local wine with a charming escape to The County Hotel Napier in the stunning Hawke's Bay region. Become immersed in New Zealand of the 1930s staying at this faithfully refurbished hotel, which was originally built in 1909 and remains one of only two significant buildings to have survived the massive earthquake that shook the city in 1931.
Experience the aristocratic lifestyle as you settle into one of just 18 boutique rooms, dine in the award-winning Wine Street Restaurant, cosy up with a book in the intimate library and toast your heritage escape with a nightcap in the boutique Churchill's Champagne Bar. Once you step outside your hotel, find yourself in the heart of the UNESCO World Heritage-listed Napier Art Deco historic precinct. Hear the whoosh of the ocean – you're less than a five minutes' walk to the tree-lined Marine Parade and beach – and discover over 70 exceptional wineries just a short drive away, including New Zealand's oldest winery, Mission Estate Winery.
Your handpicked inclusions:
Each day is a gourmet affair with à la carte breakfast at Wine Street Restaurant
Each evening, enjoy a glass of beer or wine at Churchill's Champagne Bar
Indulge with NZ$50 dining credit to be used at Wine Street Restaurant
Relax until the last moment with guaranteed 11am late checkout
Take a part of New Zealand home with you with a gifted twin pack of Hawke's Bay Wines
Exploring is made easy thanks to complimentary onsite self-parking for one vehicle per stay
Spa Upgrade Available: Make your stay extra indulgent when you upgrade to a Luxury Superior Spa Room, which features a therapeutic spa bath or bath.
Suite Upgrade Available: Take your stay to new heights in a Royal Suite, where you'll be able to enjoy a spa bath, private balcony grand fireplace and dining room with antique furniture.
This deal has NO peak surcharges: Travel any time for the same great price.
holiday Options
Select your holiday type
Luxury Room
Replete with charming Art Deco details which transport you to the 1930s, this spacious and opulent room combines turn-of-the-century charm with modern comforts, including heated towel rails and a lush amenity set
Room Size: 25 m²
Inclusion highlights:
Daily à la carte breakfast in Wine Street Restaurant
Nightly glass of beer or wine at Churchill's Champagne Bar
NZ$50 dining credit to be used in Wine Street Restaurant
Twin pack of Hawke's Bay Wines on departure
Complimentary onsite self-parking for one vehicle per stay
Guaranteed 11am late checkout
Check-in: 2pm
Inclusions valid for up to two guests
Luxury Superior Spa Room
After a day exploring Napier's Art Deco precinct, run a therapeutic spa bath in your own private ensuite before sinking into a plush king bed for a peaceful nights' sleep
Room Size: 32 m²
Inclusion highlights:
Daily à la carte breakfast in Wine Street Restaurant
Nightly glass of beer or wine at Churchill's Champagne Bar
NZ$50 dining credit to be used in Wine Street Restaurant
Twin pack of Hawke's Bay Wines on departure
Complimentary onsite self-parking for one vehicle per stay
Guaranteed 11am late checkout
Check-in: 2pm
Inclusions valid for up to two guests
Vice Regal Suite
Located on the hotel's top storey, this suite will make you feel like royalty with a spa bath, private balcony, grand fireplace and dining room with antique furniture and 1930s-inspired décor
Room Size: 60 m²
Inclusion highlights:
Daily à la carte breakfast in Wine Street Restaurant
Nightly glass of beer or wine at Churchill's Champagne Bar
NZ$50 dining credit to be used in Wine Street Restaurant
Twin pack of Hawke's Bay Wines on departure
Complimentary onsite self-parking for one vehicle per stay
Guaranteed 11am late checkout
Check-in: 2pm
Inclusions valid for up to two guests