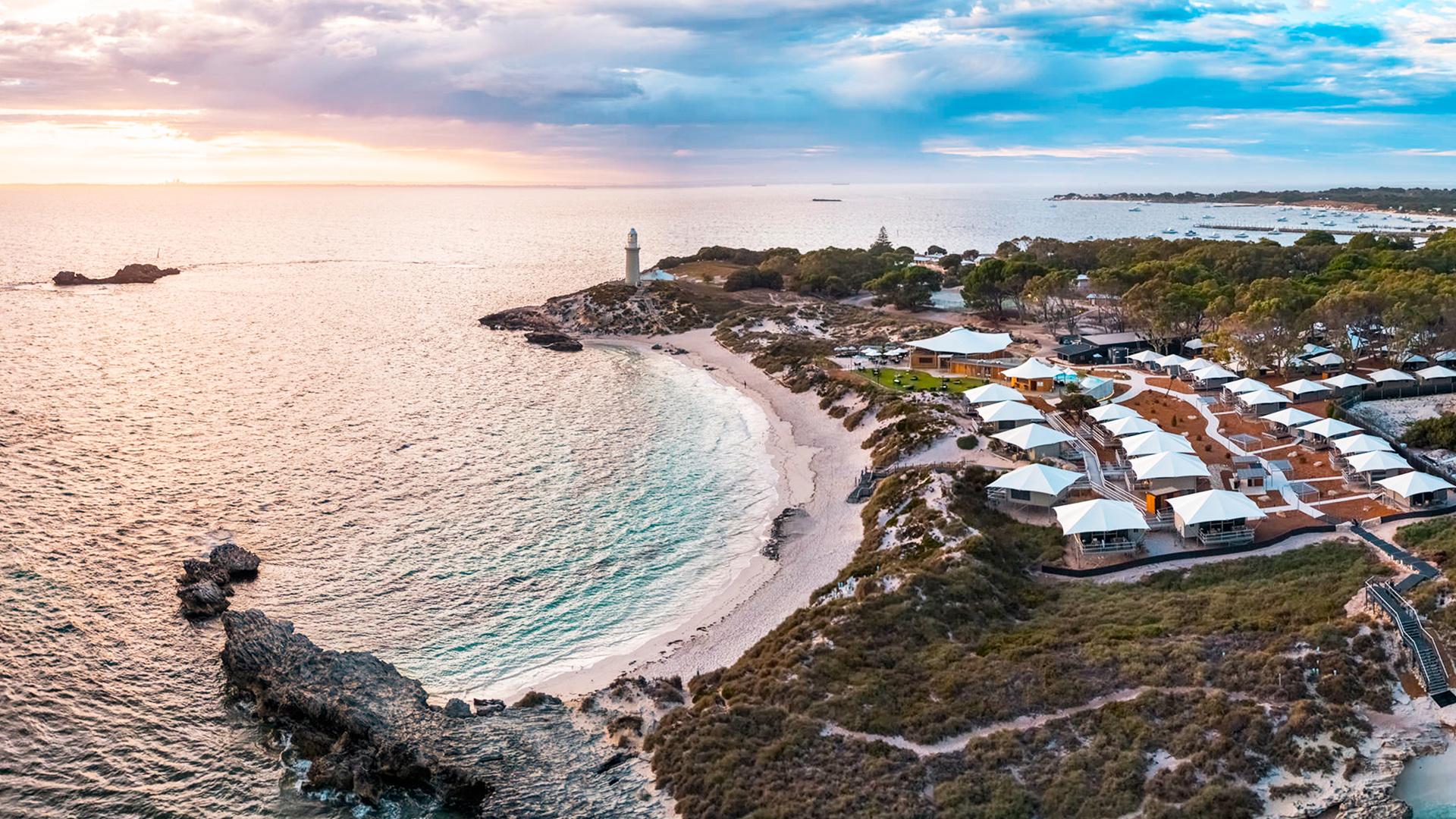 Rottnest Island, Western Australia • view map
Discovery Rottnest Island
Rottnest Island Eco-Glamping with Daily Breakfast & Return Ferry Transfers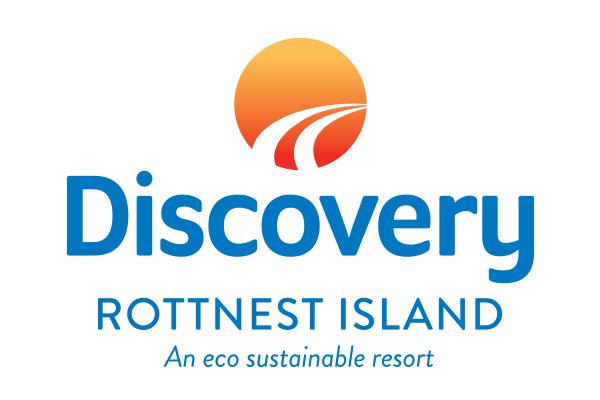 Nestled behind the dunes of the iconic Pinky Beach, just off the coast of Perth, a natural oasis awaits at the eco-sustainable Discovery Rottnest Island. Sleep (almost) under the stars in a safari-style glamping tent at this secluded beachside park and discover a place where you can walk along 63 pristine beaches, swim in translucent waters, dive beneath the surface into breathtaking coral gardens and maybe even get a selfie with a local quokka.
Experience a truly unique, environmentally friendly stay on the edge of Pinky Beach and enjoy an unmissable Rottnest Island escape with daily à la carte breakfast at Pinky's Beach Club, return ferry transfers from your choice of either Perth or Fremantle (includes Rottnest Island Authority Fee) with complimentary luggage transfer to Discovery Rottnest Island and complimentary bike hire during your stay so you can explore the island.
Travelling with family? Choose the Family Upgrade, valid for two adults and two children (aged 16 years and under).
This deal has no admission fees: Arrive in style with return ferry transfers and the Rottnest Island Authority Fee included at no additional cost.
Time limited offer
3 or 5 Nights From
Valued up to A$2,001
Sold Out
holiday Options
ROTTNEST ISLAND GLAMPING — FREMANTLE DEPARTURE
Superior King Family Tent
3 Nights From
Valued up to A$2,001
Sold out
Inclusion highlights:
Inclusions valid for two adults
Return ferry transfers from Fremantle (includes Rottnest Island Authority Fee)
Daily à la carte breakfast at Pinky's Beach Club
Complimentary bike hire during your stay
ROTTNEST ISLAND GLAMPING — PERTH DEPARTURE
Superior King Family Tent
3 Nights From
Valued up to A$2,075
Sold out
Inclusion highlights:
Inclusions valid for two adults
Return ferry transfers from Perth (includes Rottnest Island Authority Fee)
Daily à la carte breakfast at Pinky's Beach Club
Complimentary bike hire during your stay
FAMILY GLAMPING UPGRADE — FREMANTLE DEPARTURE
Superior Family Tent
3 Nights From
Valued up to A$2,039
Sold out
Inclusion highlights:
Inclusions valid for two adults and two children (aged 16 years and under)
Return ferry transfers from Fremantle (includes Rottnest Island Authority Fee)
Daily à la carte breakfast at Pinky's Beach Club
Complimentary bike hire during your stay
FAMILY GLAMPING UPGRADE — PERTH DEPARTURE
Superior Family Tent
3 Nights From
Valued up to A$2,128
Sold out
Inclusion highlights:
Inclusions valid for two adults and two children (aged 16 years and under)
Return ferry transfers from Perth (includes Rottnest Island Authority Fee)
Daily à la carte breakfast at Pinky's Beach Club
Complimentary bike hire during your stay