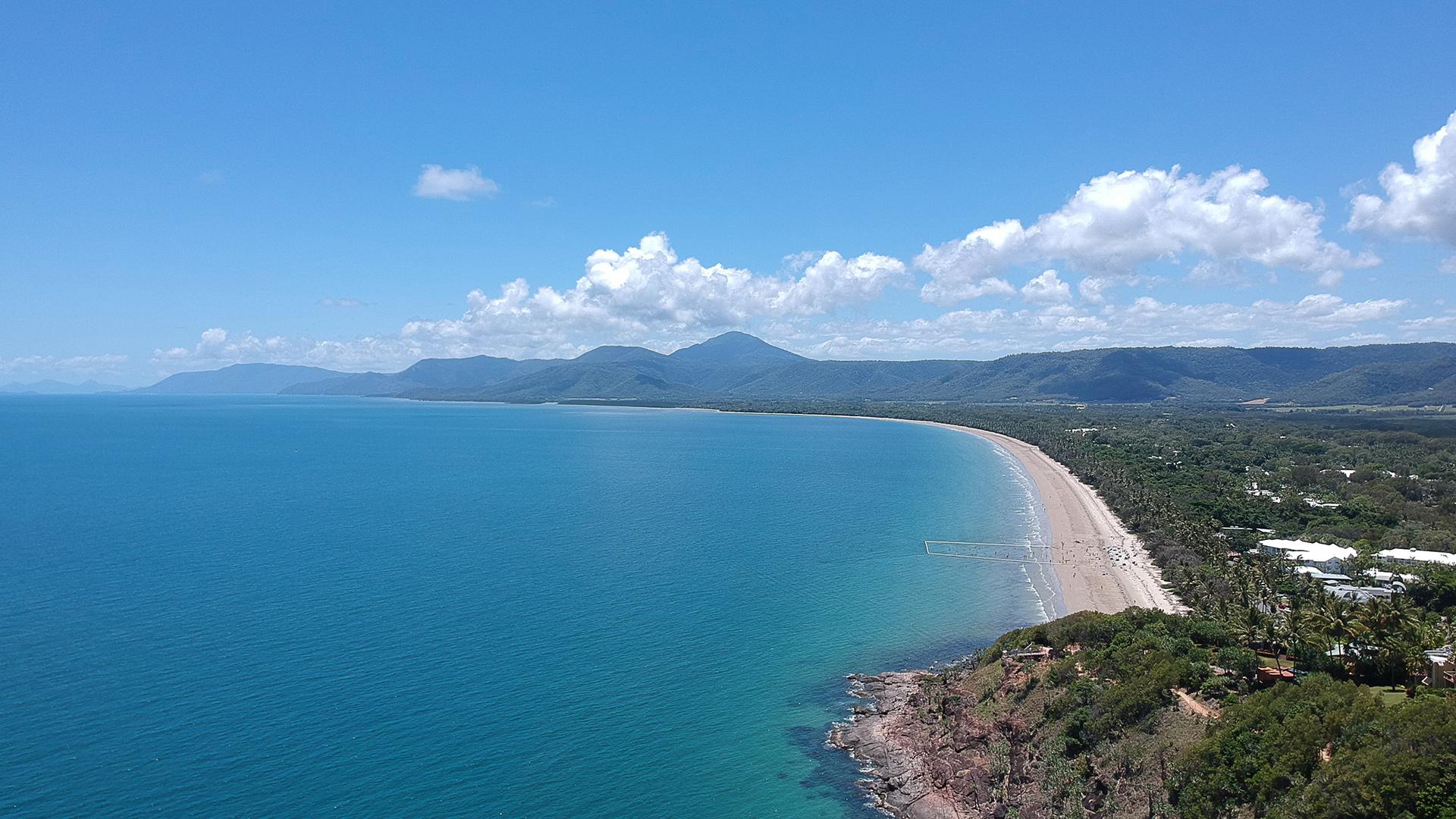 Port Douglas Family Apartments near Four Mile Beach
Travel until
Buy now, choose dates later
Lock it in today, choose dates when you're ready
Within a barefoot stroll of Four Mile Beach and set on iconic Macrossan Street in the heart of Port Douglas, Driftwood Mantaray comes with seriously indulgent perks. Enjoy a welcome bottle of wine and a decadent box of chocolates on arrival and kick back in a self-contained apartment, just for you and your loved ones.
Find your corner of tropical heaven in a Two-Bedroom Apartment for four people, with access to two glistening pools, two spacious BBQ areas and incredible dining and beachside lounging at your doorstep.
Travelling as a bigger family? Choose the Three-Bedroom Loft Upgrade for four adults and two children (aged 17 years and under).
Reef Upgrade available: Add an unforgettable full-day cruise of Australia's greatest UNESCO-listed jewel, the Great Barrier Reef, to your Two-Bedroom Deluxe Apartment stay. Cruise is valid for two adults, additional guests can be added for a surcharge.
holiday Options
PORT DOUGLAS FAMILY RETREAT
Two-Bedroom Apartment
Inclusion highlights:
Inclusions valid for four people
Welcome bottle of wine
Complimentary box of chocolates on arrival
Check-in: 2pm / Checkout: 10am
DELUXE FAMILY UPGRADE
Two-Bedroom Deluxe Apartment
Inclusion highlights:
Inclusions valid for four people
Welcome bottle of wine
Complimentary box of chocolates on arrival
Check-in: 2pm / Checkout: 10am
DELUXE FAMILY UPGRADE with REEF UPGRADE
Two-Bedroom Deluxe Apartment with Reef Upgrade
Inclusion highlights:
Inclusions valid for four people
Full-day Great Barrier Reef cruise with lunch and snorkelling for two adults (additional guests can be added for a surcharge)
Welcome bottle of wine
Complimentary box of chocolates on arrival
THREE-BEDROOM UPGRADE
Three-Bedroom Loft
Inclusion highlights:
Inclusions valid for four adults and two children (aged 17 years and under)
Welcome bottle of wine
Complimentary box of chocolates on arrival
Check-in: 2pm / Checkout: 10am