1 to 10 Nights
packages available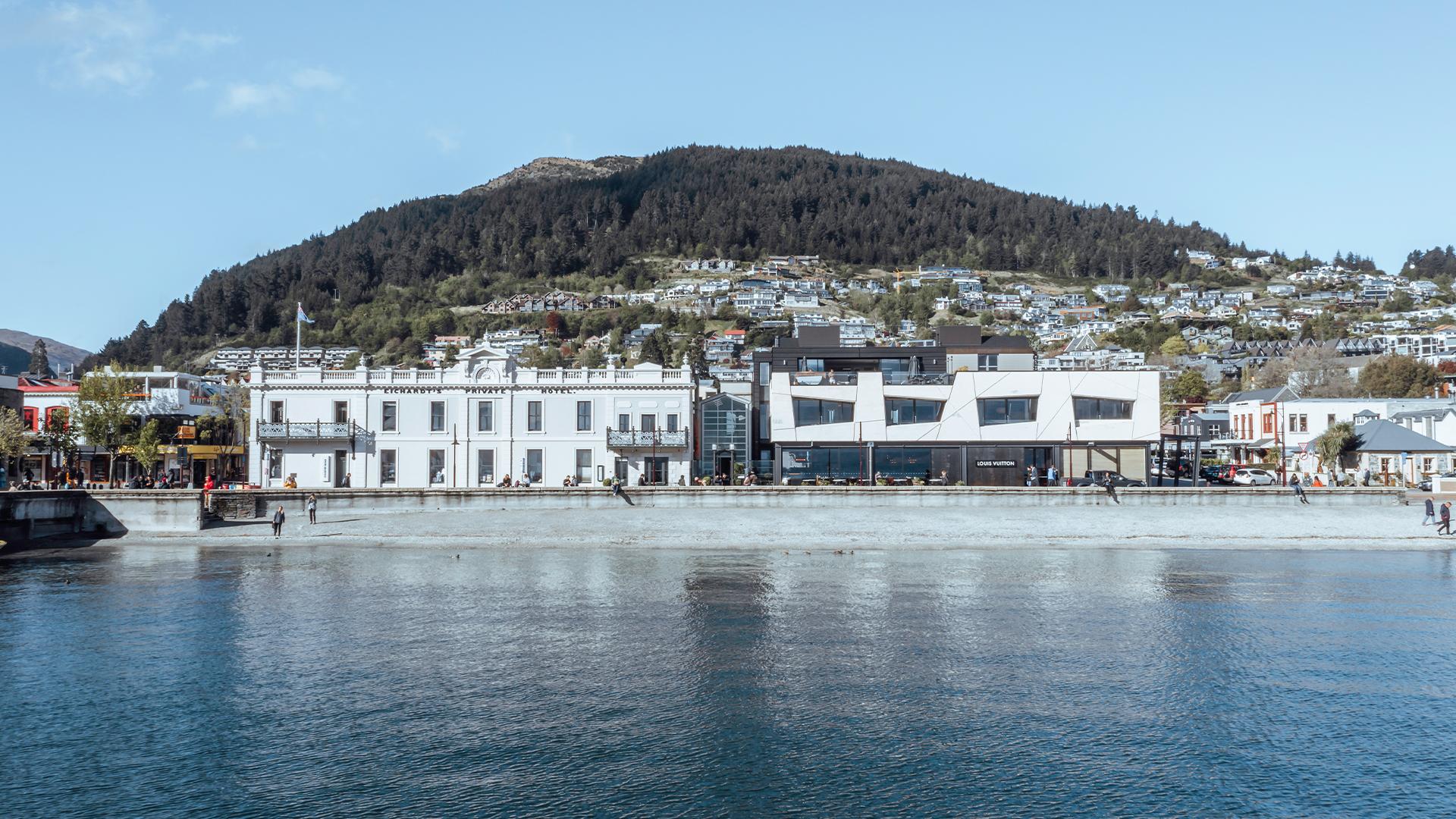 Eichardt's Private Hotel
Five-Star Heritage Queenstown Lakefront Escape with Daily Breakfast & Welcome Wine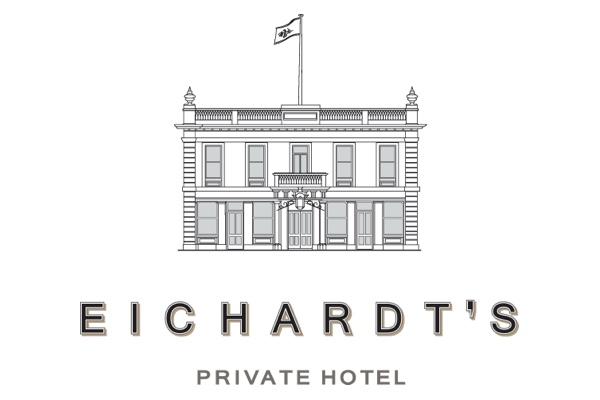 Embrace easy-going provincial elegance and 18th-century Queenstown grandeur at Eichardt's Private Hotel, beautifully perched on the shores of sparkling Lake Wakatipu. Architecturally crafted with warm, confident strokes and flawless symmetry, married seamlessly with a marvellous mix of distinctive antiques, bespoke art and luxurious furnishings, this historic lakeside retreat is the perfect spot for an indulgent and intimate escape. Its charming suites, apartments and penthouse redefine stylish and relaxed sophistication, which reflects upon traditional luxury with exceptional comfort, generous space and inspired modernity. With all rooms either overlooking the shores of Lake Wakatipu or The Remarkables mountain range, the iconic Eichardt's Private Hotel tops pure indulgence.
Take advantage of second-to-none service and an outstanding array of facilities, including private treatments and therapies at Vault Spa, delicious delicacies in The Grille by Eichardt's and signature cocktails in Eichardt's Bar — a Queenstown icon since 1867. Should the sun be shining, the outdoor lakeside beach is the perfect place to relax, as is Queenstown's nearby café and restaurant precinct. There's also much more to explore further afield — from bungee jumping off Kawarau Bridge and trekking the Ben Lomond trail to climbing Queenstown Hill and visiting the vine-laced countryside of nearby Gibbston Valley, brimming with Otago cellar doors.
Luxury Escapes inclusions (select nights)
Begin every day with à la carte breakfast at The Grille by Eichardt's, serving delectable dishes such as signature Leon's steak and eggs, eggs benedict and Otago honey yoghurt with berries
Cheers to your escape with a nightly glass of beer, wine or soft drink at Eichardt's Bar
Toast your Queenstown escape in style with a welcome bottle of wine on arrival
Arriving in style is effortless with daily valet parking for one car during your stay
Relax with one 30-minute massage per adult in the comfort of your suite (for stays of 3+ nights)
NZ$50 food and drinks credit per suite to put towards drinks and dining at the hotel (for stays of 3+ nights)
An additional NZ$50 food and drinks credit per suite (NZ$100 total, for stays of 5+ nights)
Travelling with friends or family? Upgrade to the Lakefront Family Apartment Suite or the unbelievable Penthouse by Eichardt's, both valid for up to four guests. Penthouse bonus benefits: a welcome bottle of champagne and gourmet platter on arrival; private return airport transfers; and pre-dinner cocktails served in your suite.
1 to 10 Nights packages available
holiday Options

Select your holiday type
Mountain View Suite
Reflect upon traditional luxury in the sleek Mountain View Suite, offering uninterrupted views across the mountain peaks from your private balcony, a generous living space, fireplace and super king bed
Size: 65 m²
Option 1
QUEENSTOWN ESCAPE (NON-REFUNDABLE)
Daily à la carte breakfast served at The Grille by Eichardt's
A nightly glass of beer, wine or soft drink at Eichardt's Bar
Welcome bottle of wine on arrival
Daily valet parking for one car during your stay
Check-in: 3pm / Checkout: 11am
Inclusions valid for up to two guests
Option 2
QUEENSTOWN ESCAPE (REFUNDABLE)
Daily à la carte breakfast served at The Grille by Eichardt's
A nightly glass of beer, wine or soft drink at Eichardt's Bar
Welcome bottle of wine on arrival
Daily valet parking for one car during your stay
Check-in: 3pm / Checkout: 11am
Inclusions valid for up to two guests
Lakefront Apartment
Step into the spacious split-level Lakefront Apartment and let its elegant décor, natural light and partial vistas over Lake Wakatipu be your home away from home
Size: 65 m²
Option 1
LAKEFRONT APARTMENT UPGRADE (NON-REFUNDABLE)
Daily à la carte breakfast served at The Grille by Eichardt's
A nightly glass of beer, wine or soft drink at Eichardt's Bar
Welcome bottle of wine on arrival
Daily valet parking for one car during your stay
Check-in: 3pm / Checkout: 11am
Inclusions valid for up to two guests
Option 2
LAKEFRONT APARTMENT UPGRADE (REFUNDABLE)
Daily à la carte breakfast served at The Grille by Eichardt's
A nightly glass of beer, wine or soft drink at Eichardt's Bar
Welcome bottle of wine on arrival
Daily valet parking for one car during your stay
Check-in: 3pm / Checkout: 11am
Inclusions valid for up to two guests
Lake View Suite
Go beyond luxurious with a stay in an elegant Lake View Suite, featuring a fireplace, walk-in dressing room and spacious ensuite with marble bathtub
Size: 65 m²
Option 1
LAKE-VIEW SUITE UPGRADE (NON-REFUNDABLE)
Daily à la carte breakfast served at The Grille by Eichardt's
A nightly glass of beer, wine or soft drink at Eichardt's Bar
Welcome bottle of wine on arrival
Daily valet parking for one car during your stay
Check-in: 3pm / Checkout: 11am
Inclusions valid for up to two guests
Option 2
LAKE-VIEW SUITE UPGRADE (REFUNDABLE)
Daily à la carte breakfast served at The Grille by Eichardt's
A nightly glass of beer, wine or soft drink at Eichardt's Bar
Welcome bottle of wine on arrival
Daily valet parking for one car during your stay
Check-in: 3pm / Checkout: 11am
Inclusions valid for up to two guests
Lakefront Family Apartment
Lakefront Family Apartment
Enjoy partial views over Lake Wakatipu and the surrounding mountains from this two-bedroom split-level apartment, offering a spacious lounge room and decadent amenities
Size: 95 m²
Option 1
LAKEFRONT FAMILY UPGRADE (NON-REFUNDABLE)
Daily à la carte breakfast served at The Grille by Eichardt's
A nightly glass of beer, wine or soft drink at Eichardt's Bar
Welcome bottle of wine on arrival
Daily valet parking for one car during your stay
Check-in: 3pm / Checkout: 11am
Inclusions valid for up to four guests
Option 2
LAKEFRONT FAMILY UPGRADE (REFUNDABLE)
Daily à la carte breakfast served at The Grille by Eichardt's
A nightly glass of beer, wine or soft drink at Eichardt's Bar
Welcome bottle of wine on arrival
Daily valet parking for one car during your stay
Check-in: 3pm / Checkout: 11am
Inclusions valid for up to four guests
The Penthouse by Eichardt's
The Penthouse by Eichardt's
Stay in the prestigious Penthouse, with flawlessly decorated space, panoramic Lake Wakatipu views, two large bedrooms, and your own private sauna and spa on one Queenstown's largest private terraces
Size: 240 m²
Option 1
PENTHOUSE UPGRADE (NON-REFUNDABLE)
Penthouse bonus benefits: a welcome bottle of champagne and gourmet platter on arrival; private return airport transfers; and pre-dinner cocktails served in your suite
Daily à la carte breakfast served at The Grille by Eichardt's
A nightly glass of beer, wine or soft drink at Eichardt's Bar
Daily valet parking for one car during your stay
Check-in: 3pm / Checkout: 11am
Inclusions valid for up to four guests
Option 2
PENTHOUSE UPGRADE (REFUNDABLE)
Penthouse bonus benefits: a welcome bottle of champagne and gourmet platter on arrival; private return airport transfers; and pre-dinner cocktails served in your suite
Daily à la carte breakfast served at The Grille by Eichardt's
A nightly glass of beer, wine or soft drink at Eichardt's Bar
Daily valet parking for one car during your stay
Check-in: 3pm / Checkout: 11am
Inclusions valid for up to four guests