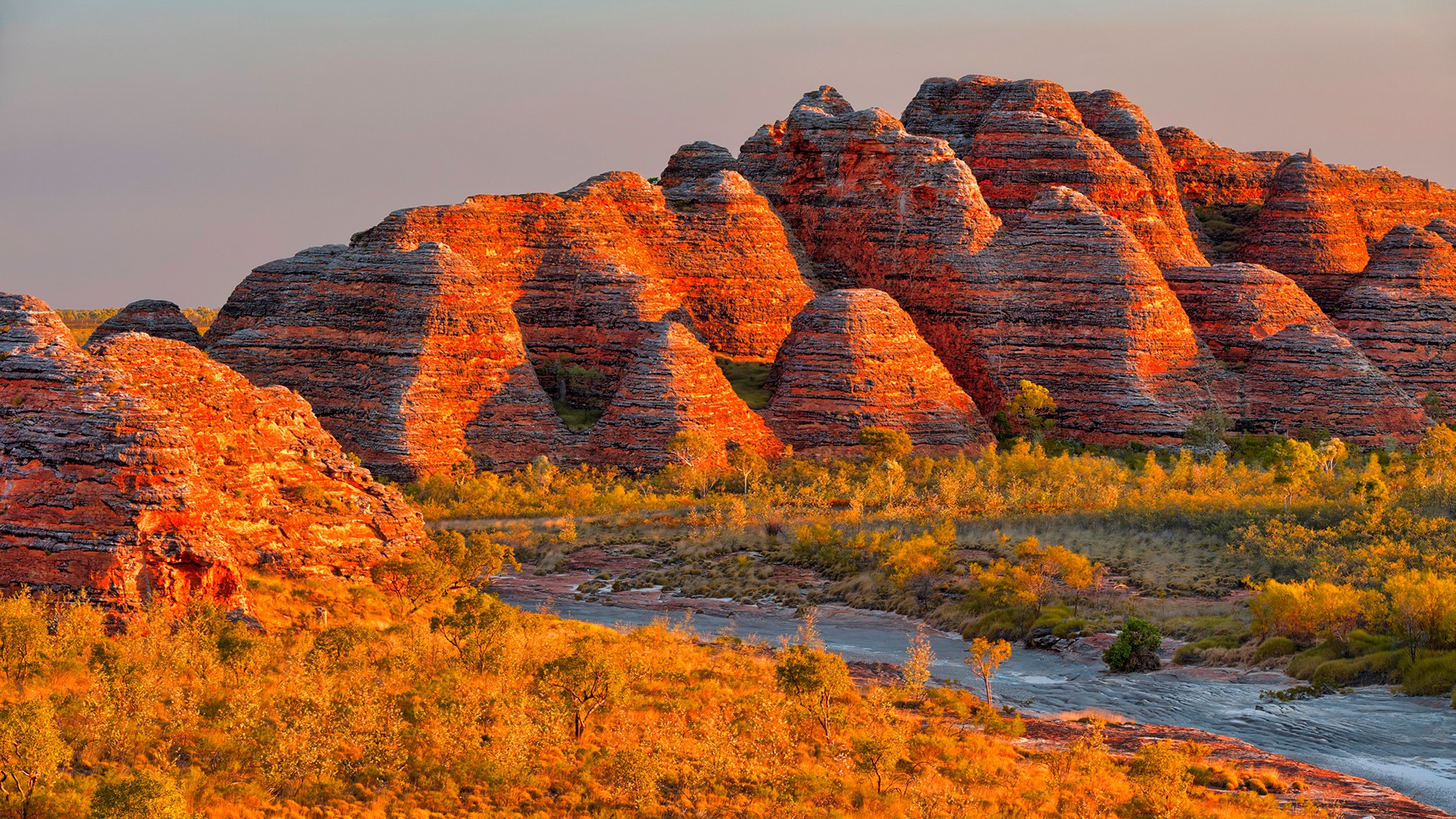 The Kimberley 2022: 5-Day Luxury Small-Group Tour with Purnululu National Park, Bungle Bungle Wilderness Stay & Windjana Gorge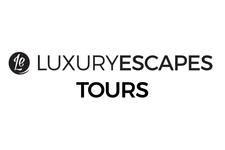 Be mesmerised by the breathtaking beauty and majestic colours of the Kimberley on this five-day small-group tour (max 22. travellers). Discover some of the region's most extraordinary attractions, including the UNESCO World Heritage-listed Purnululu National Park. Covering almost 240,000 hectares of wilderness, the park boasts a sharply incised landscape of incredible rock formations and abundant flora and fauna. Explore the wild, rugged landscape of the Bungle Bungle Range, admire Windjana Gorge and Cathedral Gorge, and immerse yourself in the rich Indigenous history and magical landscapes of this unique destination.
Your tour includes:
Four nights of handpicked accommodation, including two nights glamping in a safari tent at Bungle Bungle Wilderness Lodge in the heart of Purnululu National Park
Unique gourmet experiences including daily breakfast, four lunches and four dinners, plus sunset drinks overlooking the Bungle Bungle massif
Visits to Windjana Gorge, one of the Kimberley's most breathtaking gorges, and Tunnel Creek, Western Australia's oldest cave system
Explore incredible Geikie Gorge, famous for its towering white and grey walls and abundance of wildlife
Spend a full day exploring Purnululu National Park, and walk along Piccaninny Creek
Visit photographers' favourite, Echidna Chasm, a spectacular gorge with striking colours
Private transportation in custom-designed vehicles
Sightseeing with expert local guides per itinerary
National park and airport fees
When departing from Kununurra, your journey takes you to: Kununurra – Purnululu National Park – Halls Creek – Tunnel Creek – Windjana Gorge – Broome.
When departing from Broome, your journey takes you to: Broome – Windjana Gorge – Tunnel Creek – Halls Creek – Purnululu National Park – Kununurra.
Book with Confidence: We work directly with our trusted partners and provide 24/7 customer service to ensure that no matter what happens, we're here to help. If your escape is affected by Covid-19 restrictions, we will do our best to assist you with a date change or provide you with a Luxury Escapes credit for another Limited Time Lux Exclusive accommodation, tour or cruise offer, less any unrecoverable costs; excludes flights. Find out more
Time limited offer
5 Days from
Includes taxes & fees
Twin Share
holiday Options
5 Days from
Includes taxes & fees
Sold out
Inclusion highlights:
Package valid for one person (twin share) – you must purchase two packages
Includes a private room with ensuite and king or twin bedding throughout the tour
Four nights of handpicked accommodation, including two nights glamping in a safari tent at Bungle Bungle Wilderness Lodge in the heart of Purnululu National Park
Unique gourmet experiences including daily breakfast, four lunches and four dinners plus sunset drinks overlooking the Bungle Bungle massif
Visits to Windjana Gorge, one of the Kimberley's most breathtaking gorges, and Tunnel Creek, Western Australia's oldest cave system
Explore incredible Geikie Gorge, famous for its towering white and grey walls and abundance of wildlife
Spend a full day exploring Purnululu National Park, and walk along Piccaninny Creek
Visit photographers' favourite, Echidna Chasm, a spectacular gorge with striking colours
Private transportation in custom-designed vehicles
Sightseeing with expert local guides per itinerary
National park and airport fees
5 Days from
Includes taxes & fees
Sold out
Inclusion highlights:
Package valid for one person (solo traveller)
Includes a private room with ensuite and king or twin bedding throughout the tour
Four nights of handpicked accommodation, including two nights glamping in a safari tent at Bungle Bungle Wilderness Lodge in the heart of Purnululu National Park
Unique gourmet experiences including daily breakfast, four lunches and four dinners plus sunset drinks overlooking the Bungle Bungle massif
Visits to Windjana Gorge, one of the Kimberley's most breathtaking gorges, and Tunnel Creek, Western Australia's oldest cave system
Explore incredible Geikie Gorge, famous for its towering white and grey walls and abundance of wildlife
Spend a full day exploring Purnululu National Park, and walk along Piccaninny Creek
Visit photographers' favourite, Echidna Chasm, a spectacular gorge with striking colours
Private transportation in custom-designed vehicles
Sightseeing with expert local guides per itinerary
National park and airport fees