1 to 22 Nights
packages available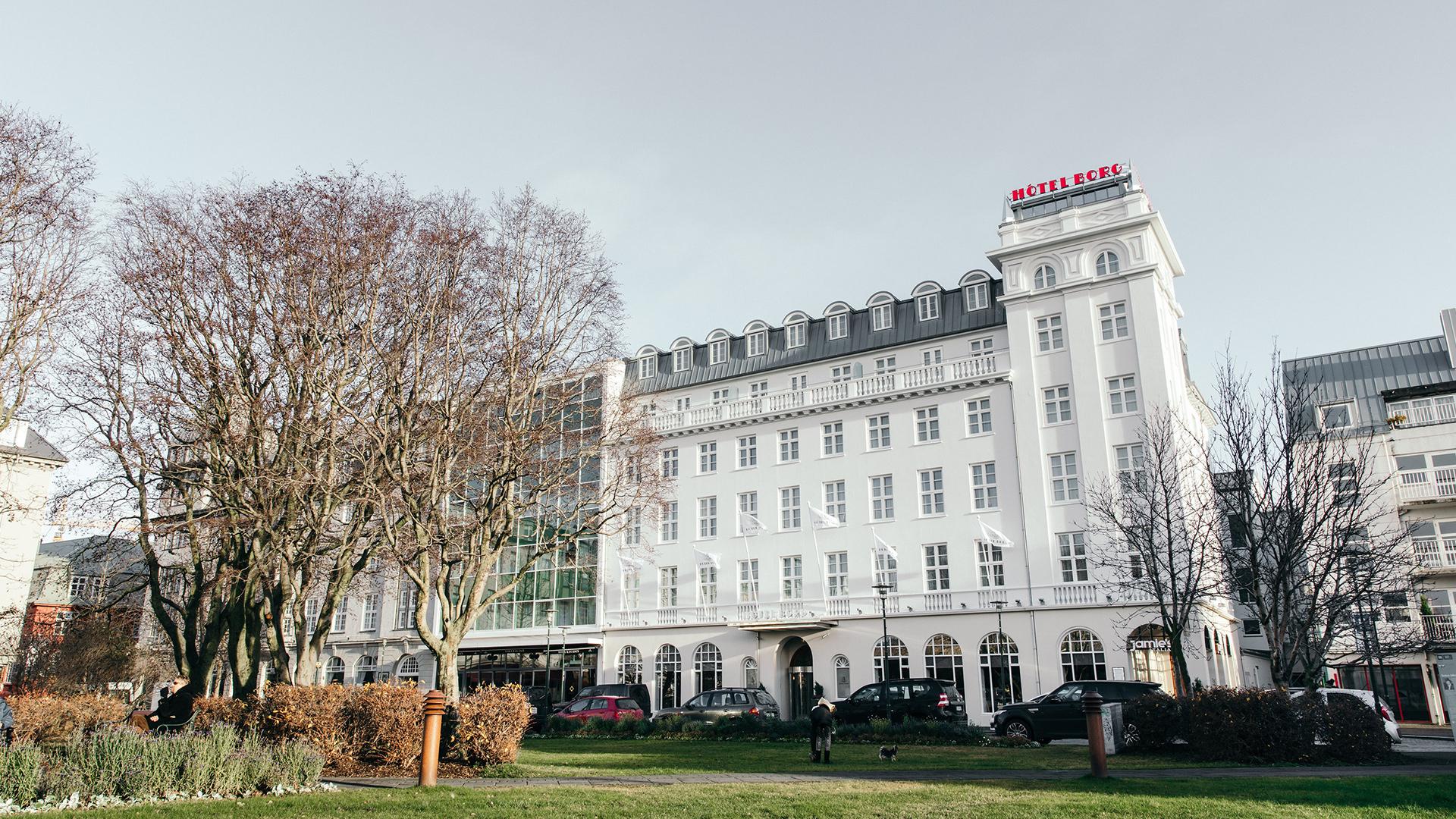 Hotel Borg by Keahotels
Historic Art Deco Glamour in the Heart of Reykjavik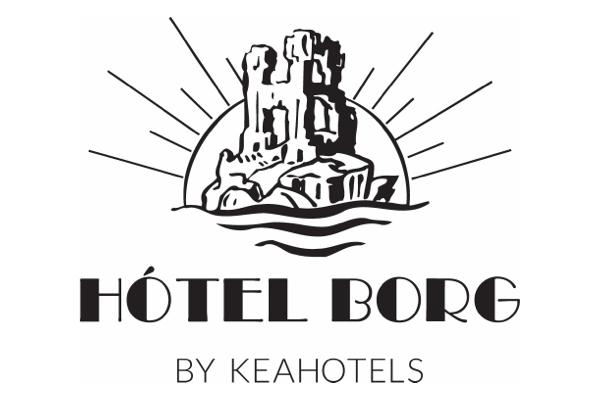 Explore the beating heart of Iceland with a stay at the historic Hotel Borg by Keahotels, Reykjavik's very first luxury hotel. Overlooking the stunning Austurvöllur Square, just moments from the Icelandic Parliament House and city cathedral, this historic hotel balances serenity and sophistication, creating a bubble of peace and quiet in the action-packed centre. Explore the city's best bits on foot – you'll find remarkable restaurants, cultural phenomena and natural wonders within walking distance.
Originally built in 1930, Hotel Borg by Keahotels has been artfully restored to balance the original Art Deco glamour with modern facilities. In the foyer, chrome elevators, custom-made furnishings and patterned wallpaper set the opulent tone, which continues in the 99 rooms and suites, where armoires, parquet flooring and leather armchairs sit alongside Bang & Olufsen tech, Nespresso coffee machines and heated marble bathroom floors.
While all these mod-cons may encourage staying in, Hotel Borg's appeal lies in its location, so ask the reception staff for tips – they'll be more than happy to recommend restaurants, transfers, tours and car hire options. Spend your days following their suggestions or build your own itinerary – with so many attractions nearby, there will be something to see around every corner. When you're done for the day, return to Hotel Borg for a pampering session – the spa has relaxation areas, a steam bath, sauna and treatment rooms for facials, massages and more.
Luxury Escapes inclusions (select packages/nights)
Enjoy every second of your Reykjavik stay with 2pm late checkout (for stays of 2+ nights)
Feel like a VIP with an upgrade to the next room category, subject to availability (for stays of 4+ nights, excludes Tower Suite)
Tower Suite Upgrade: Soak up panoramic views of Reykjavik from the second floor of the Tower Suite. With two storeys, separate living space and an expansive bathroom, it has all the room you need for a seamless stay.
Travelling with family? One child aged 11 years and under stays free in existing bedding (excludes Single Rooms).
1 to 22 Nights packages available
holiday Options

Select your holiday type
Standard Single
The Standard Single has everything a solo traveller could want and need for days of exploring Reykjavik – an ensuite bathroom with heated floors, Nespresso machine and comfortable bed
Size: 18 m²
Option 1
SOLO ESCAPE (NON-REFUNDABLE)
Check-in: 2pm / Checkout: 12pm
Inclusions valid for one adult
Option 2
SOLO ESCAPE (REFUNDABLE)
Check-in: 2pm / Checkout: 12pm
Inclusions valid for one adult
Business Single Room
Solo and business travellers will find solace in the Business Single Room, where a desk area, free Wi-Fi and Nespresso machine make conquering the day easy
Size: 21 m²
Option 1
BUSINESS SOLO UPGRADE (NON-REFUNDABLE)
Check-in: 2pm / Checkout: 12pm
Inclusions valid for one adult
Option 2
BUSINESS SOLO UPGRADE (REFUNDABLE)
Check-in: 2pm / Checkout: 12pm
Inclusions valid for one adult
Standard Double
Monochrome magic is in full force in the Standard Double, with Art Deco touches like feature headboards and parquet flooring
Size: 23 m²
Option 1
DOUBLE UPGRADE (NON-REFUNDABLE)
Check-in: 2pm / Checkout: 12pm
One child aged 11 years and under stays free in existing bedding
Inclusions valid for up to two adults
Option 2
DOUBLE UPGRADE (REFUNDABLE)
Check-in: 2pm / Checkout: 12pm
One child aged 11 years and under stays free in existing bedding
Inclusions valid for up to two adults
Superior Double
It's all about space in the luxuriously appointed Superior Double, where soft textures and Art Deco features come together to create an enchantingly elegant environment
Size: 27 m²
Option 1
SUPERIOR UPGRADE (NON-REFUNDABLE)
Check-in: 2pm / Checkout: 12pm
One child aged 11 years and under stays free in existing bedding
Inclusions valid for up to two adults
Option 2
SUPERIOR UPGRADE (REFUNDABLE)
Check-in: 2pm / Checkout: 12pm
One child aged 11 years and under stays free in existing bedding
Inclusions valid for up to two adults
Deluxe Double
A sitting area makes all the difference in the Deluxe Double, giving you a spot to rest and rejuvenate between shopping trips and sight-seeing adventures in Reykjavik
Size: 29 m²
Option 1
DELUXE UPGRADE (NON-REFUNDABLE)
Check-in: 2pm / Checkout: 12pm
One child aged 11 years and under stays free in existing bedding
Inclusions valid for up to two adults
Option 2
DELUXE UPGRADE (REFUNDABLE)
Check-in: 2pm / Checkout: 12pm
One child aged 11 years and under stays free in existing bedding
Inclusions valid for up to two adults
Suite
Start or end your day gazing over Austurvöllur Square from your Suite, thanks to perfectly placed windows that beautifully capture the surrounding cityscape
Size: 45 m²
Option 1
SUITE UPGRADE (NON-REFUNDABLE)
Check-in: 2pm / Checkout: 12pm
One child aged 11 years and under stays free in existing bedding
Inclusions valid for up to two adults
Option 2
SUITE UPGRADE (REFUNDABLE)
Check-in: 2pm / Checkout: 12pm
One child aged 11 years and under stays free in existing bedding
Inclusions valid for up to two adults
Tower Suite
Two levels mean more space for kicking back in the Tower Suite – choose to relax in your spacious bedroom or the separate living area, complete with panoramic views of central Reykjavik
Size: 70 m²
Option 1
TOWER SUITE UPGRADE (NON-REFUNDABLE)
Check-in: 2pm / Checkout: 12pm
One child aged 11 years and under stays free in existing bedding
Inclusions valid for up to two adults
Option 2
TOWER SUITE UPGRADE (REFUNDABLE)
Check-in: 2pm / Checkout: 12pm
One child aged 11 years and under stays free in existing bedding
Inclusions valid for up to two adults