1 to 30 Nights
packages available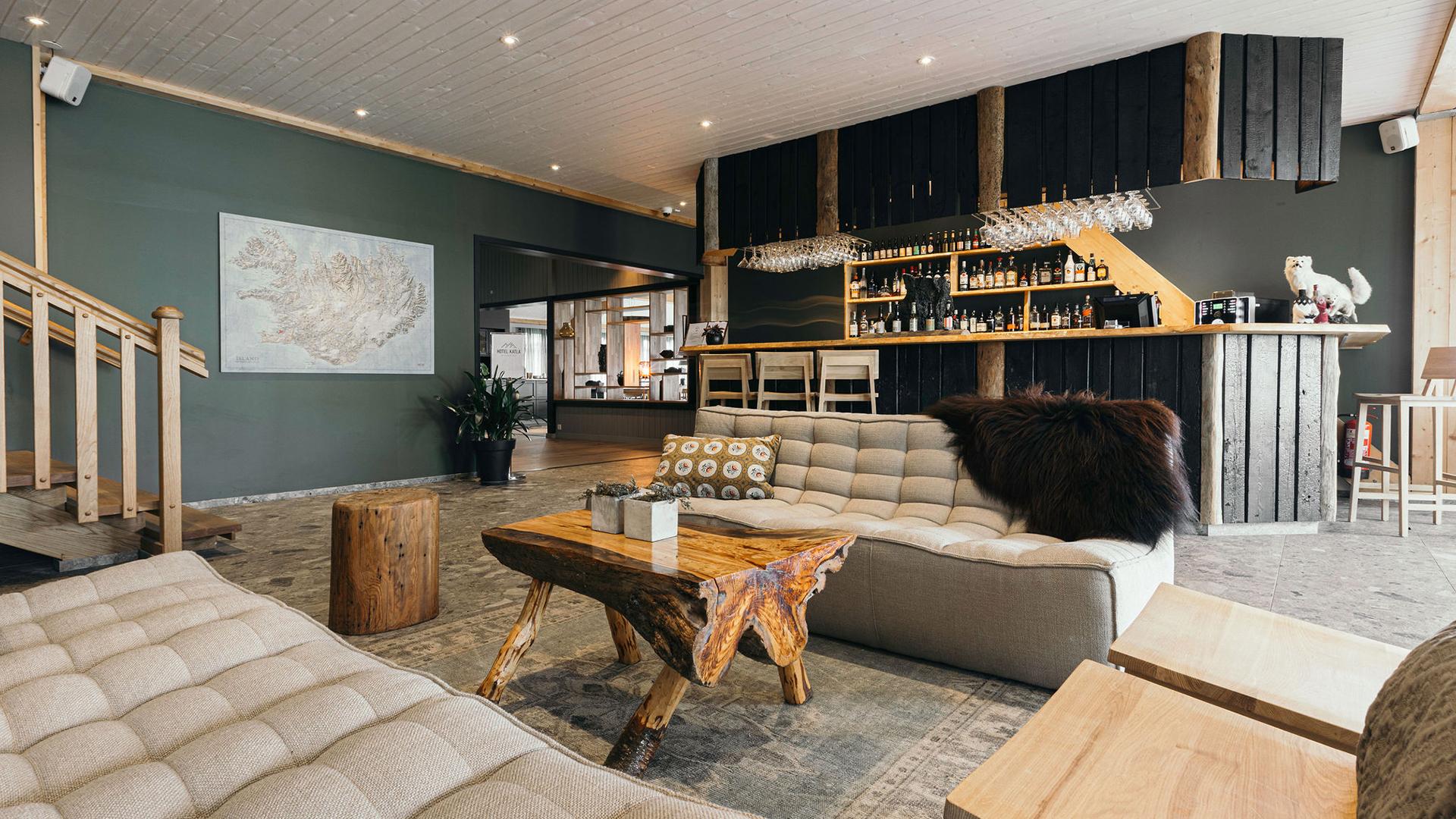 Hotel Katla by Keahotels
Secluded Iceland Nature Retreat with Stunning Mountain & Glacier Views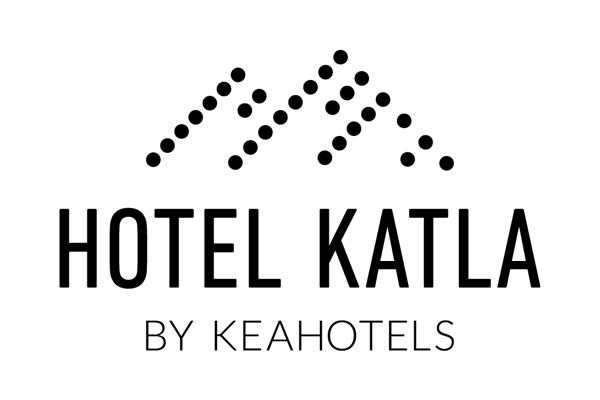 Explore the breathtaking mountains, black-sand beaches and glaciers of Iceland's southern coast with a stay at Hotel Katla by Keahotels. Situated two-and-a-half hours from Reykjavik, near the quaint town of Vik, this rustic retreat is perfectly placed for exploring Iceland's spectacular natural landscapes. Visit the black sands of Reynisfjara, before venturing to the iconic Skógafoss waterfall or Jökulsárlón glacier lagoon – all just a short drive away.
If you're not sure where to start, Hotel Katla's staff can help organise adventures amid the surrounding scenery, including horse riding, snowmobiling and guided walks of the majestic Mýrdalsjökull ice cap. After a big day out, return to the hotel to warm up in the geothermal pool and sauna – the staff will even deliver drinks while you soak. Should hunger strike, the rustic restaurant serves local specialties in a buffet format every evening, with warming dishes that will restore your energy after a day spent sightseeing.
Luxury Escapes inclusions (select packages/nights)
Start the day with a delicious daily buffet breakfast at the onsite restaurant
Don't feel rushed on your final day with 2pm late checkout (for stays of 2+ nights)
Enjoy an upgrade to the next best room category, subject to availability (excludes Junior Suites; for stays of 4+ nights)
Suite Upgrade: Enjoy the space of the modern Junior Suite, complete with views over the surrounding breathtaking landscapes, a large bathroom with walk-in shower, and monochrome detailing.
Travelling with family? Upgrade to a Triple Room for three guests.
1 to 30 Nights packages available
holiday Options

Select your holiday type
Standard Double or Twin
Rustic style meets creature comforts in the Standard Room, with textures to snuggle up to and everything you need for a warm night's sleep
Size: 18 m²
Option 1
ICELAND ADVENTURES (NON-REFUNDABLE)
Daily breakfast buffet
Check-in: 3pm / Checkout: 11am
Inclusions valid for up to two guests
Option 2
ICELAND ADVENTURES (REFUNDABLE)
Daily breakfast buffet
Check-in: 3pm / Checkout: 11am
Inclusions valid for up to two guests
Superior Double or Twin
Light wood furnishings are offset by modern monochrome in the Superior room, complete with a small seating area and contemporary bathroom
Size: 24 m²
Option 1
SUPERIOR UPGRADE (NON-REFUNDABLE)
Daily breakfast buffet
Check-in: 3pm / Checkout: 11am
Inclusions valid for up to two guests
Option 2
SUPERIOR UPGRADE (REFUNDABLE)
Daily breakfast buffet
Check-in: 3pm / Checkout: 11am
Inclusions valid for up to two guests
Triple Room
Travelling trios will find all the space they need in the Triple Room, with soft textures and plush beds creating a home-away-from-home
Size: 24 m²
Option 1
TRIPLE UPGRADE (NON-REFUNDABLE)
Daily breakfast buffet
Check-in: 3pm / Checkout: 11am
Inclusions valid for up to three guests
Option 2
TRIPLE UPGRADE (REFUNDABLE)
Daily breakfast buffet
Check-in: 3pm / Checkout: 11am
Inclusions valid for up to three guests
Superior Triple Room
Friends or family won't feel confined in the Superior Triple, with an additional bed and large modern bathroom, complete with walk-in shower
Size: 29 m²
Option 1
SUPERIOR TRIPLE UPGRADE (NON-REFUNDABLE)
Daily breakfast buffet
Check-in: 3pm / Checkout: 11am
Inclusions valid for up to three guests
Option 2
SUPERIOR TRIPLE UPGRADE (REFUNDABLE)
Daily breakfast buffet
Check-in: 3pm / Checkout: 11am
Inclusions valid for up to three guests
Deluxe Room
A separate lounge area means space to put your feet up – just what the doctor ordered after a day exploring southern Iceland's stunning scenery
Size: 29 m²
Option 1
DELUXE UPGRADE (NON-REFUNDABLE)
Daily breakfast buffet
Check-in: 3pm / Checkout: 11am
Inclusions valid for up to two guests
Option 2
DELUXE UPGRADE (REFUNDABLE)
Daily breakfast buffet
Check-in: 3pm / Checkout: 11am
Inclusions valid for up to two guests
Junior Suite
Scandinavian styling makes for a contemporary and chic escape in the Junior Suite, paired perfectly with a backdrop of stunning Icelandic landscapes
Size: 42 m²
Option 1
SUITE UPGRADE (NON-REFUNDABLE)
Daily breakfast buffet
Check-in: 3pm / Checkout: 11am
Inclusions valid for up to two guests
Option 2
SUITE UPGRADE (REFUNDABLE)
Daily breakfast buffet
Check-in: 3pm / Checkout: 11am
Inclusions valid for up to two guests