1 to 30 Nights
packages available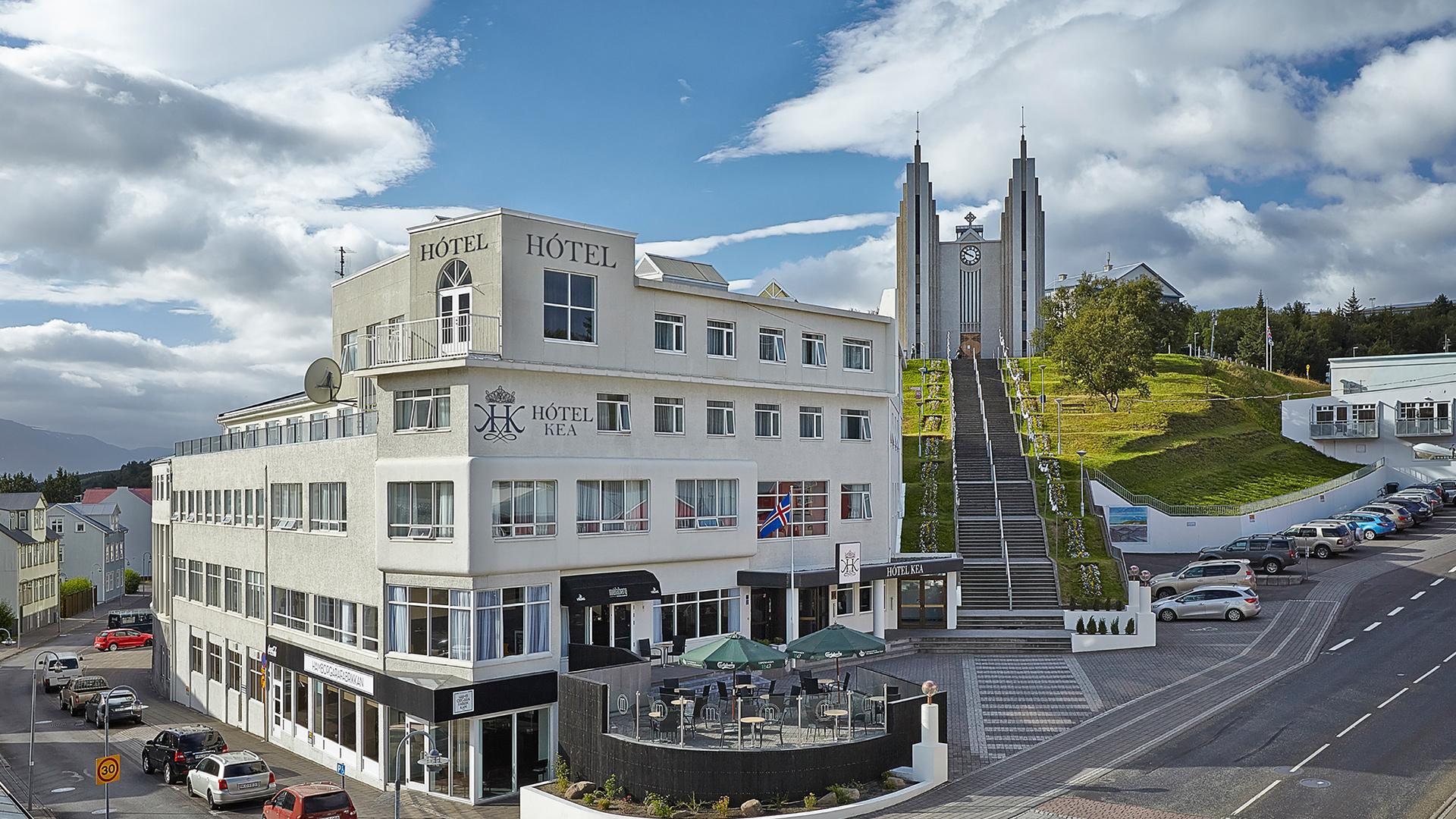 Hotel Kea by Keahotels
Elegant Northern Iceland Heritage Escape with Fjord Views & Daily Breakfast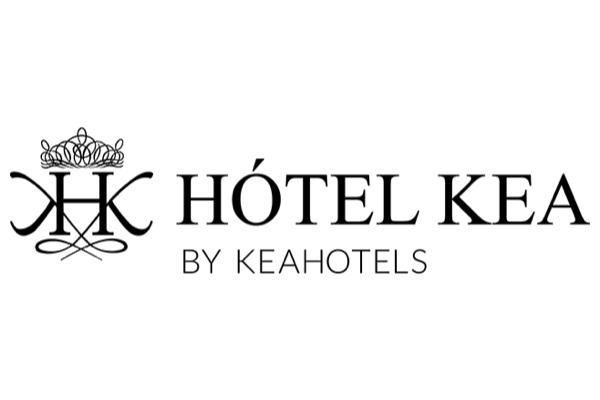 Discover the breathtaking natural splendour of Iceland's north with a stay at the heritage Hotel Kea by Keahotels. Sitting in the heart of Akureyri, known as the 'Capital of the North', this classic hotel – first opened in 1944 – is a stone's throw from the city's attractions, including the Hof Cultural Centre, Akureyri Art Museum and its iconic church (Akureyrarkirkja), designed by renowned Icelandic architect Guðjón Samúelsson. Adrenaline-fuelled adventurers will find plenty to explore in the surrounding countryside – trot along a fjord on an Icelandic horse, try your luck with whale watching, go for a dip at Hrafnagil Swimming Pool, or take to the slopes at Hlíðarfjall ski resort, just an hour's drive away.
You won't even need to leave Hotel Kea by Keahotels to experience the region's spectacular landscapes – it's perfectly positioned for views over the awe-inspiring Eyjafjörður fjord. There's no need to venture far to taste some of the city's best dishes either: the first-floor Mulaberg Bistro & Bar is beloved by locals and visitors for its fusion of French, Italian, Danish and Icelandic flavours, and extensive cocktail list.
Luxury Escapes inclusions (select packages/nights)
Sample a classic daily Icelandic breakfast before heading out
Settle in for a lazy morning with 2pm late checkout (for stays of 2+ nights)
Enjoy an upgrade to the next best room category, subject to availability (excludes Suites and Family Rooms; for stays of 4+ nights)
Travelling with family? Three little ones (aged 11 years and under) stay free in the Family Room, with a sofa bed and extra mattress provided.
Suite Upgrade: The best views are found in the top-floor Suite, with a private balcony overlooking the spectacular Eyjafjörður fjord.
1 to 30 Nights packages available
holiday Options

Select your holiday type
Standard Single Room
Solo explorers will feel right at home in the Standard Single Room, with classic styling and contemporary comforts
Size: 12 m²
Option 1
SOLO ESCAPE (NON-REFUNDABLE)
Delicious daily breakfast
Check-in: 2pm / Checkout: 12pm
Inclusions valid for one guest
Option 2
SOLO ESCAPE (REFUNDABLE)
Delicious daily breakfast
Check-in: 2pm / Checkout: 12pm
Inclusions valid for one guest
Standard Double Room
Embrace the bright Icelandic sunshine from your Standard Double – large windows allow light to illuminate the modern space
Size: 18 m²
Option 1
DOUBLE UPGRADE (NON-REFUNDABLE)
Delicious daily breakfast
Check-in: 2pm / Checkout: 12pm
Inclusions valid for up to two guests
Option 2
DOUBLE UPGRADE (REFUNDABLE)
Delicious daily breakfast
Check-in: 2pm / Checkout: 12pm
Inclusions valid for up to two guests
Standard Twin Room
The airy Standard Twin makes an Akureyri escape stress-free, with plush beds and a large bathroom
Size: 18 m²
Option 1
TWIN UPGRADE (NON-REFUNDABLE)
Delicious daily breakfast
Check-in: 2pm / Checkout: 12pm
Inclusions valid for up to two guests
Option 2
TWIN UPGRADE (REFUNDABLE)
Delicious daily breakfast
Check-in: 2pm / Checkout: 12pm
Inclusions valid for up to two guests
Triple Room
It's triple the fun in the Triple Room, with comfortable beds, a modern bathroom and views oven downtown Akureyri
Size: 25 m²
Option 1
TRIPLE UPGRADE (NON-REFUNDABLE)
Delicious daily breakfast
Check-in: 2pm / Checkout: 12pm
Inclusions valid for up to three guests
Option 2
TRIPLE UPGRADE (REFUNDABLE)
Delicious daily breakfast
Check-in: 2pm / Checkout: 12pm
Inclusions valid for up to three guests
Superior Room
Soft textures and creature comforts create a home-away-from-home in the Superior Room, with snuggle-worthy beds and a small seating area for putting your feet up
Size: 21 m²
Option 1
SUPERIOR UPGRADE (NON-REFUNDABLE)
Delicious daily breakfast
Check-in: 2pm / Checkout: 12pm
Inclusions valid for up to two guests
Option 2
SUPERIOR UPGRADE (REFUNDABLE)
Delicious daily breakfast
Check-in: 2pm / Checkout: 12pm
Inclusions valid for up to two guests
Superior Twin Room
A small seating area and modern amenities make a stay in the Superior Twin stress-free, leaving you to focus on your holiday
Size: 21 m²
Option 1
SUPERIOR TWIN UPGRADE (NON-REFUNDABLE)
Delicious daily breakfast
Check-in: 2pm / Checkout: 12pm
Inclusions valid for up to two guests
Option 2
SUPERIOR TWIN UPGRADE (REFUNDABLE)
Delicious daily breakfast
Check-in: 2pm / Checkout: 12pm
Inclusions valid for up to two guests
Deluxe Room
Start every day gazing over Akureyri from your snuggle-worthy bed in your Deluxe Room, with direct views over the town
Size: 25 m²
Option 1
DELUXE UPGRADE (NON-REFUNDABLE)
Delicious daily breakfast
Check-in: 2pm / Checkout: 12pm
Inclusions valid for up to two guests
Option 2
DELUXE UPGRADE (REFUNDABLE)
Delicious daily breakfast
Check-in: 2pm / Checkout: 12pm
Inclusions valid for up to two guests
Suite
Rise to the top in the penthouse Suite, home to the hotel's best views of the Eyjafjörður fjord and the largest living spaces
Size: 48 m²
Option 1
SUITE UPGRADE (NON-REFUNDABLE)
Delicious daily breakfast
Check-in: 2pm / Checkout: 12pm
Inclusions valid for up to two guests
Option 2
SUITE UPGRADE (REFUNDABLE)
Delicious daily breakfast
Check-in: 2pm / Checkout: 12pm
Inclusions valid for up to two guests
Family Room
Bring the kids for a stay in the Family Room, where up to three children can snuggle up on a sofa bed and extra mattress
Size: 38 m²
Option 1
FAMILY UPGRADE (NON-REFUNDABLE)
Delicious daily breakfast
Check-in: 2pm / Checkout: 12pm
Inclusions valid for up to two adults and three children (aged 11 years and under)
Option 2
FAMILY UPGRADE (REFUNDABLE)
Delicious daily breakfast
Check-in: 2pm / Checkout: 12pm
Inclusions valid for up to two adults and three children (aged 11 years and under)