1 to 21 Nights
packages available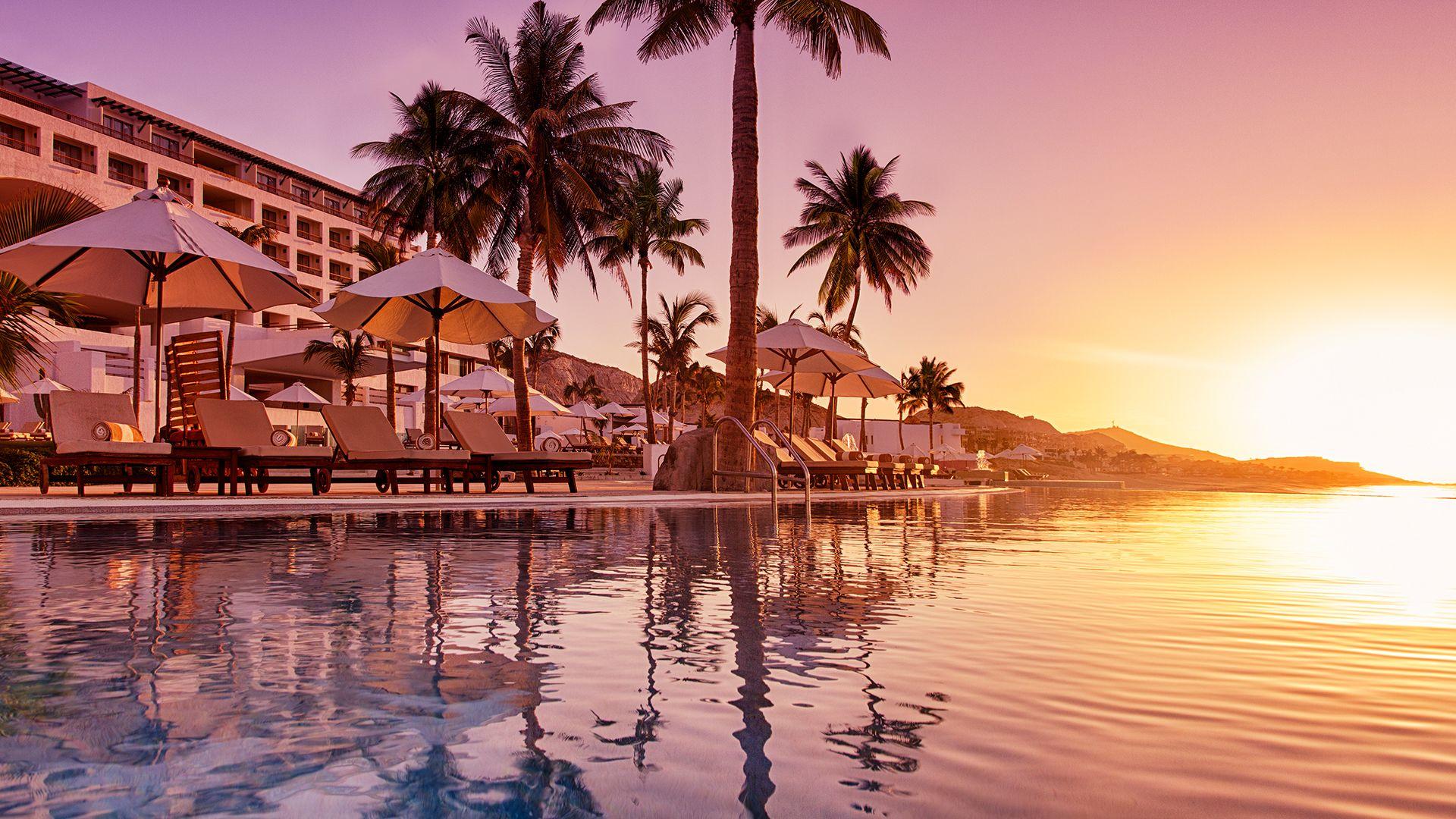 Marquis Los Cabos Resort & Spa
Mexico Five-Star Oceanfront Suite Escape with All-Inclusive Premium Drinks & Dining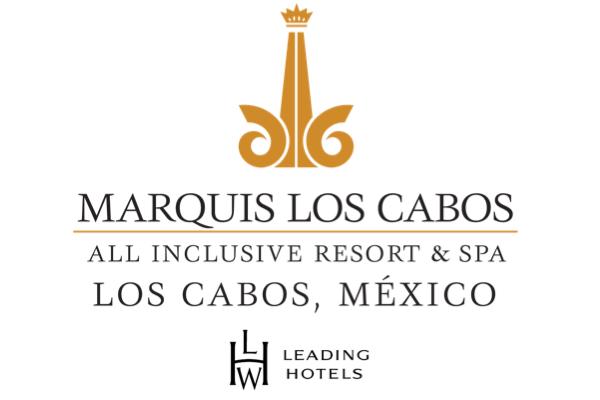 A soaring vision in white at the tip of Baja California Sur, Marquis Los Cabos is the desert mirage dreams are made of, positioned on Mexico's sparkling oceanfront. Luckily, you only need to travel 15 minutes outside of San José del Cabo to discover this five-star, all-suite, adults-only oasis, where you'll be greeted by scenic Sea of Cortez views and a 40-foot cascading waterfall.
Part of the exclusive Leading Hotels of the World collection and ranked in Travel+Leisure's 2020 World's Best Awards 'Top 25 Best Resorts — Mexico West', Marquis Los Cabos hits the right balance between sophistication and cool. Each suite and casita sits on the rocky Cabos coast, meaning every room promises stellar views and a tranquil soundtrack of crashing waves. Discover the Gulf of California, also known a the 'world's aquarium', stretching out before you, enjoy daily tequila tastings and mixology lessons onsite, visit the resort's five signature restaurants, dive into one of three swimming pools, visit the 1,207sqm holistic spa and putt at one of five 18-hole golf courses surrounding this multi-award-winning retreat.
Your handpicked inclusions:
Experience pure indulgence with the all-inclusive premium dining package: daily breakfast, lunch and dinner across four restaurants, offering an exquisite selection of local and international fare
Get into the Los Cabos spirit with all-inclusive drinks (premium, imported and domestic alcoholic and soft drinks)
Pamper yourself with US$35 credit per room, per stay, to spend at Spa Marquis
Make a splash with US$30 credit per room, per stay, towards watersport activities
Hit the golf green with an unlimited 15% discount on green fees and cart/club rentals at Cabo Real Golf Club
Bonus inclusions (select packages/nights only):
Upgrade to the next available suite or casita (excludes Oceanfront Pool Casita)
Be wined and dined with US$100 food and drink credit per room, per stay, to put towards a private dining experience for two (5+ nights)
Pool upgrades available: elevate the luxury of your Los Cabos stay when you choose a Master Suite with Plunge Pool or a traditional 'casita' upgrade, all boasting separate living and dining areas, a plunge pool and glistening ocean vistas.
1 to 21 Nights packages available
holiday Options

Select your holiday type
Junior Suite with Ocean Views
Junior Suite with Ocean Views
From glistening ocean vistas on the private furnished terrace to the romantic jetted bathtub, this sprawling suite is tailormade for seaside luxury
Size: 60 m²
All-inclusive premium dining package: daily breakfast, lunch and dinner across four restaurants
All-inclusive drinks (premium, imported and domestic alcoholic and soft drinks)
Upgrade to the next available room type
US$35 credit per room, per stay, for treatments at Spa Marquis
US$30 credit per room, per stay, to spend on watersport activities
Unlimited 15% discount on green fees and cart/club rentals at Cabo Real Golf Club
Check-in: 3pm / Checkout: 11:30am
Inclusions valid for up to two adults
Oceanfront Junior Suite
Wake up to spectacular views over the glittering Sea of Cortez, renowned as the 'world's aquarium', in this sprawling Junior Suite, complete with a romantic jetted bathtub
Size: 60 m²
Option 1
OCEANFRONT SUITE UPGRADE
All-inclusive premium dining package: daily breakfast, lunch and dinner across four restaurants
All-inclusive drinks (premium, imported and domestic alcoholic and soft drinks)
Upgrade to the next available room type
US$35 credit per room, per stay, for treatments at Spa Marquis
US$30 credit per room, per stay, to spend on watersport activities
Unlimited 15% discount on green fees and cart/club rentals at Cabo Real Golf Club
Check-in: 3pm / Checkout: 11:30am
Inclusions valid for up to two adults
Garden View Casita with Plunge Pool
Garden View Casita with Plunge Pool
A secluded, traditional 'casita' on the pool level with a private garden terrace or rooftop sundeck featuring a plunge pool, separate living and dining areas and a wet bar
Size: 155 m²
Option 1
CASITA POOL UPGRADE
All-inclusive premium dining package: daily breakfast, lunch and dinner across four restaurants
All-inclusive drinks (premium, imported and domestic alcoholic and soft drinks)
Upgrade to the next available room type
US$35 credit per room, per stay, for treatments at Spa Marquis
US$30 credit per room, per stay, to spend on watersport activities
Unlimited 15% discount on green fees and cart/club rentals at Cabo Real Golf Club
Check-in: 3pm / Checkout: 11:30am
Inclusions valid for up to two adults
Master Suite with Plunge Pool
Master Suite with Plunge Pool
Ultra-romantic private suite on the resort's Club Marquis level, featuring separate living and dining areas and a furnished terrace with plunge pool, glistening ocean vistas and wet bar
Size: 131 m²
Option 1
POOL SUITE UPGRADE
All-inclusive premium dining package: daily breakfast, lunch and dinner across four restaurants
All-inclusive drinks (premium, imported and domestic alcoholic and soft drinks)
Upgrade to the next available room type
US$35 credit per room, per stay, for treatments at Spa Marquis
US$30 credit per room, per stay, to spend on watersport activities
Unlimited 15% discount on green fees and cart/club rentals at Cabo Real Golf Club
Check-in: 3pm / Checkout: 11:30am
Inclusions valid for up to two adults
Ocean View Casita with Plunge Pool
Ocean View Casita with Plunge Pool
Let cool ocean vibes wash over you in this traditional 'casita', located on the pool level, with a private garden terrace or rooftop sundeck, plunge pool, separate living and dining areas and a wet bar
Size: 155 m²
Option 1
OCEAN-VIEW POOL CASITA UPGRADE
All-inclusive premium dining package: daily breakfast, lunch and dinner across four restaurants
All-inclusive drinks (premium, imported and domestic alcoholic and soft drinks)
Upgrade to the next available room type
US$35 credit per room, per stay, for treatments at Spa Marquis
US$30 credit per room, per stay, to spend on watersport activities
Unlimited 15% discount on green fees and cart/club rentals at Cabo Real Golf Club
Check-in: 3pm / Checkout: 11:30am
Inclusions valid for up to two adults
Oceanfront Casita with Plunge Pool
Oceanfront Casita with Plunge Pool
Just steps from the glistening Sea of Cortez, this enchanting 'casita' offers the ultimate romantic escape with a private garden terrace or rooftop sundeck, plunge pool, wet bar and separate living and dining areas
Size: 155 m²
Option 1
OCEANFRONT POOL CASITA UPGRADE
All-inclusive premium dining package: daily breakfast, lunch and dinner across four restaurants
All-inclusive drinks (premium, imported and domestic alcoholic and soft drinks)
US$35 credit per room, per stay, for treatments at Spa Marquis
US$30 credit per room, per stay, to spend on watersport activities
Unlimited 15% discount on green fees and cart/club rentals at Cabo Real Golf Club
Check-in: 3pm / Checkout: 11:30am
Inclusions valid for up to two adults