1 to 7 Nights
packages available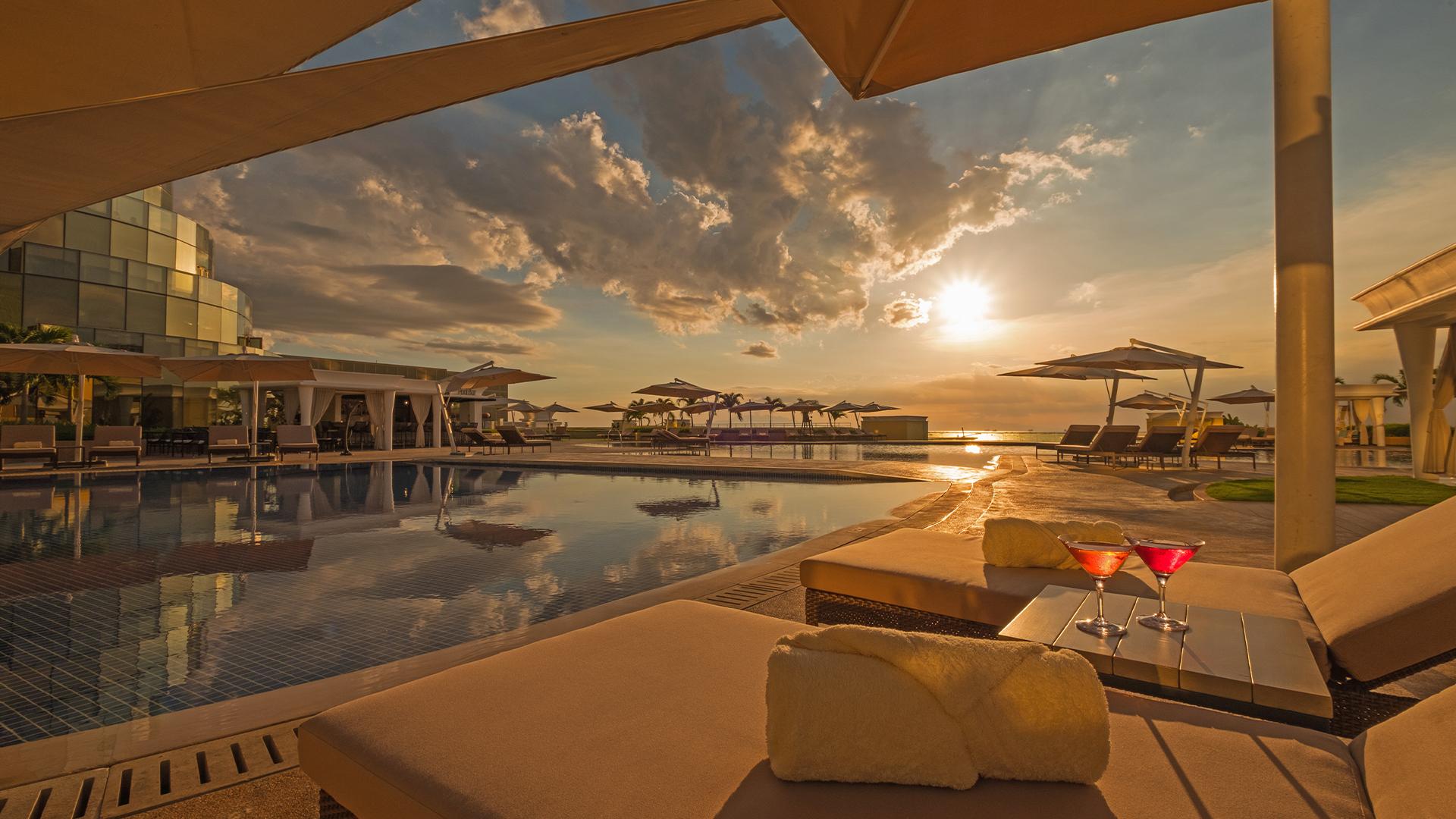 Okada Manila
Iconic Manila Five-Star Casino Extravagance with Daily Breakfast & Dining Credit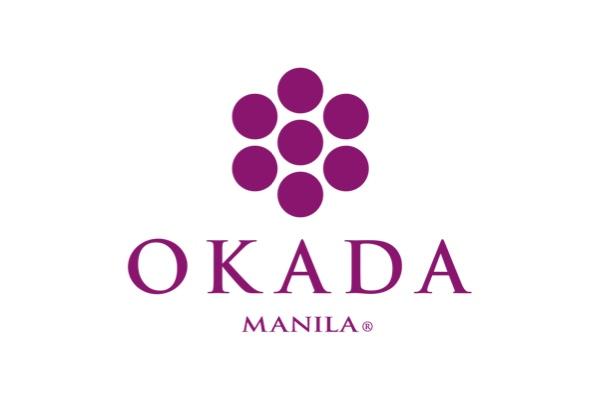 There's opulence, and then there's Okada Manila: a five-star pleasure playground in the heart of Manila's Entertainment City. Covering 44 hectares of prime real estate, the sprawling resort known as Manila's Grand Icon is a one-of-a-kind property, encompassing a luxury hotel, casino, 21 dining outlets, diverse entertainment complex and the largest multicoloured dancing water feature in the world, The Fountain. While there's plenty to explore within its grounds, Okada Manila is in the centre of the bustling city's action, just a short distance from famous shopping malls, theatres and stunning Manila Bay.
The two-winged resort is a masterclass in extravagant design, with marble interiors adorned with precious stones and shades of pink and purple. Spend your days exploring its multitude of dining options, jumping from high-end Japanese to inventive Italian and everything in between. Book the kids in for a day at Play, the immersive learning centre with eight themed 'neighbourhoods' designed to attract and amuse, so you can indulge in some pampering at the Retreat Spa, complete with barbershop, beauty salon and swimming pool. No matter the time of day, party people will find their tribe at Cove Manila, an indoor beach and nightclub that holds the title of Southeast Asia's largest entertainment space – it can host up to 4,500 guests around its butterfly-shaped pool, with a soundtrack courtesy of celebrity DJs.
Luxury Escapes inclusions (select packages/nights only)
Start your stay with a welcome cocktail
Feast on daily buffet breakfast
Explore Okada Manila's 21 dining options with PHP 1,750 daily food and drink credit per room
Order that extra dish with a 10% discount on food and drinks
Relax during a 30-minute welcome massage
Sample the flavours of Medley's seven culinary stations with a buffet lunch (for stays of 5+ nights)
Go back for more with a second buffet lunch at Medley (two total; for stays of 7+ nights)
Travel in style with roundtrip airport transfers (suites only; 2+ nights)
Travelling with friends or family? Upgrade to the incredible Manila Bay Suite for four guests.
1 to 7 Nights packages available
holiday Options

Select your holiday type
Deluxe King
Opulence and elegance sit side by side in the Deluxe King, with a sink-into Sealy mattress and a bathtub with floor-to-ceiling views of the spectacular fountain or Manila Bay
Size: 60 m²
Daily breakfast
PHP1,750 food and drink credit per room, per day
Welcome cocktail
10% discount on food and drinks
30-minute welcome massage
Check-in: 2pm / Checkout: 12pm
Inclusions valid for up to two guests
Deluxe Twin
Expect stylish sophistication in the Deluxe Twin, with floor-to-ceiling views from the ensuite bathroom and bespoke Roberto Cavalli amenities
Size: 60 m²
Daily breakfast
PHP1,750 food and drink credit per room, per day
Welcome cocktail
10% discount on food and drinks
30-minute welcome massage
Check-in: 2pm / Checkout: 12pm
Inclusions valid for up to two guests
Junior Suite
Work, stay and play in the Junior Suite, with a study area, separate living room and extravagant ensuite bathroom complete with spa bath
Size: 100 m²
Option 1
JUNIOR SUITE UPGRADE
Daily breakfast
PHP1,750 food and drink credit per room, per day
Welcome cocktail
10% discount on food and drinks
30-minute welcome massage
Check-in: 2pm / Checkout: 12pm
Inclusions valid for up to two guests
Premium Suite King
Embrace lush living in the Premium Suite King, with a large living and dining area, Sealy king bed, spa bath and stunning views of Manila's famous sunsets
Size: 120 m²
Option 1
PREMIUM SUITE KING UPGRADE
Daily breakfast
PHP1,750 food and drink credit per room, per day
Welcome cocktail
10% discount on food and drinks
30-minute welcome massage
Check-in: 2pm / Checkout: 12pm
Inclusions valid for up to two guests
Premium Suite Double
Luxe textures, stylish furnishings and oversized spaces come together in the Premium Suite Double to create an opulent Manila experience
Size: 120 m²
Option 1
PREMIUM SUITE DOUBLE UPGRADE
Daily breakfast
PHP1,750 food and drink credit per room, per day
Welcome cocktail
10% discount on food and drinks
30-minute welcome massage
Check-in: 2pm / Checkout: 12pm
Inclusions valid for up to two guests
Executive Suite King
Floor-to-ceiling windows allow for breathtaking views of the city below, admired from every corner of the living area and bathroom
Size: 200 m²
Option 1
EXECUTIVE SUITE KING UPGRADE
Daily breakfast
PHP1,750 food and drink credit per room, per day
Welcome cocktail
10% discount on food and drinks
30-minute welcome massage
Check-in: 2pm / Checkout: 12pm
Inclusions valid for up to two guests
Executive Suite Double
Sink into your marble-lined spa bath, plush lounge or Sealy bed in the Executive Suite Double – with separate living spaces and jaw-dropping views
Size: 200 m²
Option 1
EXECUTIVE SUITE DOUBLE UPGRADE
Daily breakfast
PHP1,750 food and drink credit per room, per day
Welcome cocktail
10% discount on food and drinks
30-minute welcome massage
Check-in: 2pm / Checkout: 12pm
Inclusions valid for up to two guests
Manila Bay Suite
Sweeping views of the city's famous sunset are paired with a massage room, entertainment room, spacious dining and living rooms, spa bath and walk-in closet in the extravagant Manila Bay Suite
Size: 350 m²
Option 1
MANILA BAY SUITE UPGRADE
Daily breakfast
PHP1,750 food and drink credit per room, per day
Welcome cocktail
10% discount on food and drinks
30-minute welcome massage
Check-in: 2pm / Checkout: 12pm
Inclusions valid for up to four guests