RACV Hobart Hotel
Modern RACV Hobart Stay near Battery Point with Daily Breakfast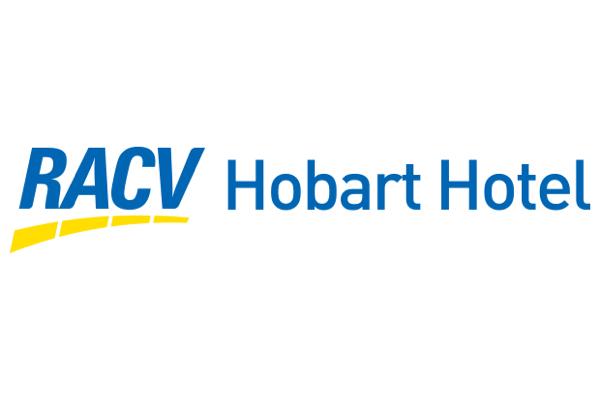 Get ready for markets, mountains and MONA with a tempting Tassie stay at RACV Hobart Hotel. Located right in the heart of Tasmania's historic capital, the hotel places you within walking distance of the weekly Salamanca Market, Battery Point and Hobart harbour. You will be perfectly placed for discovering the city, with hikes up Mount Wellington for panoramic views, fresh Tasmanian produce at Hobart's innovative restaurants and head-scratching art at MONA art gallery all within reach.
Stay in a cosy room or spacious family apartment and make the most of convenient onsite facilities, including a fully equipped gym, undercover car park, signature restaurant Charcoal and the atmospheric Cascade on Collins bar, located in the historic Cascade building.
Your handpicked inclusions:
Prepare for days in Hobart with daily breakfast at Charcoal restaurant
Head to Cascade on Collins for a welcome drink each
RACV member bonus inclusions:
12pm late checkout
Complimentary parking for one vehicle per stay
Two in-room movies per stay
Exclusive member pricing on Hobart and Tasmania attractions through RACV ticketing
Travelling with friends or family? Upgrade to the One-Bedroom Apartment for up to two adults and two children (12 and under) or the Family Room package for four guests of any age (an additional two guests may stay; see package for extra guest surcharges).
holiday Options
Select your holiday type
Hotel King Room
Perfect for couples, this contemporary room features a plush king bed, soft furnishings in warm, earthy tones, blockout shutters for maximum privacy and city views
Room Size: 32 m²
Inclusion highlights:
Daily breakfast at Charcoal restaurant
Welcome drink each at Cascade on Collins bar
RACV member bonus inclusions:
12pm late checkout
Complimentary parking for one vehicle per stay
Two in-room movies per stay
Exclusive member pricing on Hobart and Tasmania attractions through RACV ticketing
Check-in: 2pm / Checkout: 10am
Inclusions valid for up to two guests
Premium King Room
An open-plan kitchenette adds a touch of home to the Premium King, where you can brew a coffee to enjoy at your dining table each morning
Room Size: 34 m²
Inclusion highlights:
Bottle of Tasmanian wine on departure
Daily breakfast at Charcoal restaurant
Welcome drink each at Cascade on Collins bar
RACV member bonus inclusions:
12pm late checkout
Complimentary parking for one vehicle per stay
Two in-room movies per stay
Exclusive member pricing on Hobart and Tasmania attractions through RACV ticketing
Check-in: 2pm / Checkout: 10am
Inclusions valid for up to two guests
One-Bedroom Apartment
You'll find everything you need in this spacious apartment, with kitchenette, laundry facilities, dining and lounge area and peaceful mountain, river or city views
Room Size: 40 m²
Inclusion highlights:
Up to two children (12 and under) stay free with breakfast
Bottle of Tasmanian wine on departure
Daily breakfast at Charcoal restaurant
Welcome drink each at Cascade on Collins bar
RACV member bonus inclusions:
12pm late checkout
Complimentary parking for one vehicle per stay
Two in-room movies per stay
Exclusive member pricing on Hobart and Tasmania attractions through RACV ticketing
Check-in: 2pm / Checkout: 10am
Inclusions valid for up to two guests
One-Bedroom Deluxe Apartment
Admire serene river and Macquarie Street views from your private balcony in this super-spacious apartment, with luxe touches like bathrobes and a minibar (charges apply)
Room Size: 63 m²
Inclusion highlights:
Bottle of Tasmanian wine on departure
Daily breakfast at Charcoal restaurant
Welcome drink each at Cascade on Collins bar
RACV member bonus inclusions:
12pm late checkout
Complimentary parking for one vehicle per stay
Two in-room movies per stay
Exclusive member pricing on Hobart and Tasmania attractions through RACV ticketing
Check-in: 2pm / Checkout: 10am
Inclusions valid for up to two guests
Family Room
A connecting Hotel Room and One-Bedroom Apartment allow plenty of room for the whole family to relax in style
Room Size: 72 m²
Inclusion highlights:
Daily breakfast at Charcoal restaurant
Welcome drink each at Cascade on Collins bar
RACV member bonus inclusions:
12pm late checkout
Complimentary parking for one vehicle per stay
Two in-room movies per stay
Exclusive member pricing on Hobart and Tasmania attractions through RACV ticketing
Check-in: 2pm / Checkout: 10am
Inclusions valid for up to two adults and two children (12 and under)