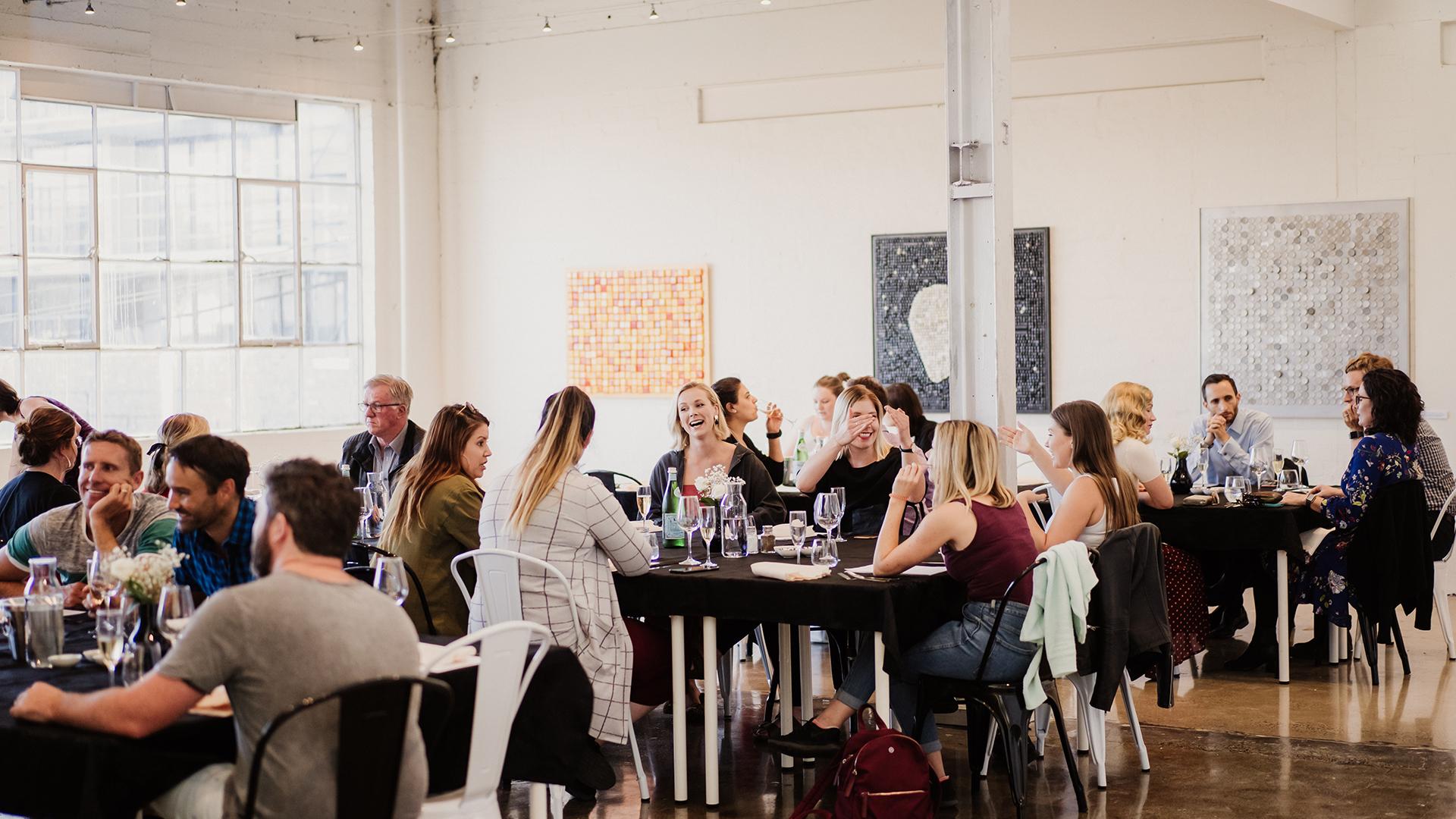 Refugee Degustation Dining Experience: Three-Course Dinner with Paired Wines & Inspiring Stories
Be immersed in an intimate cultural experience during a refugee-hosted, three-course degustation dinner in Melbourne or Sydney. Hosted by three inspiring refugees and asylum seekers at a leading city restaurant, this unique experience marries delicious meals with fascinating personal stories. Broaden your mind and indulge your tastebuds as you experience exciting flavours while forging new friendships. Learn how your hosts arrived in Melbourne and Sydney and the steps they've taken to call these new cities home.
This is a unique opportunity to appreciate new flavours and help break down barriers through an increased understanding of unfamiliar cultures and social issues.
Your experience includes:
Visit a leading city restaurant for a delicious three-course meal showcasing national dishes from three different cultures
Toast an unforgettable event with perfectly paired wines, beers or non-alcoholic drinks
Hear the fascinating stories and experiences of refugees and asylum seekers from your local community
holiday Options
REFUGEE DEGUSTATION DINNER – SYDNEY
Inclusion highlights:
Package valid for one person only
Three-course meal showcasing national dishes from three different cultures at a leading city restaurant
Paired wines, beers or non-alcoholic drinks
Hear the fascinating stories and experiences of refugees and asylum seekers from your local community
REFUGEE DEGUSTATION DINNER – MELBOURNE
Inclusion highlights:
Package valid for one person only
Three-course meal showcasing national dishes from three different cultures at a leading city restaurant
Paired wines, beers or non-alcoholic drinks
Hear the fascinating stories and experiences of refugees and asylum seekers from your local community