3 to 21 Nights
packages available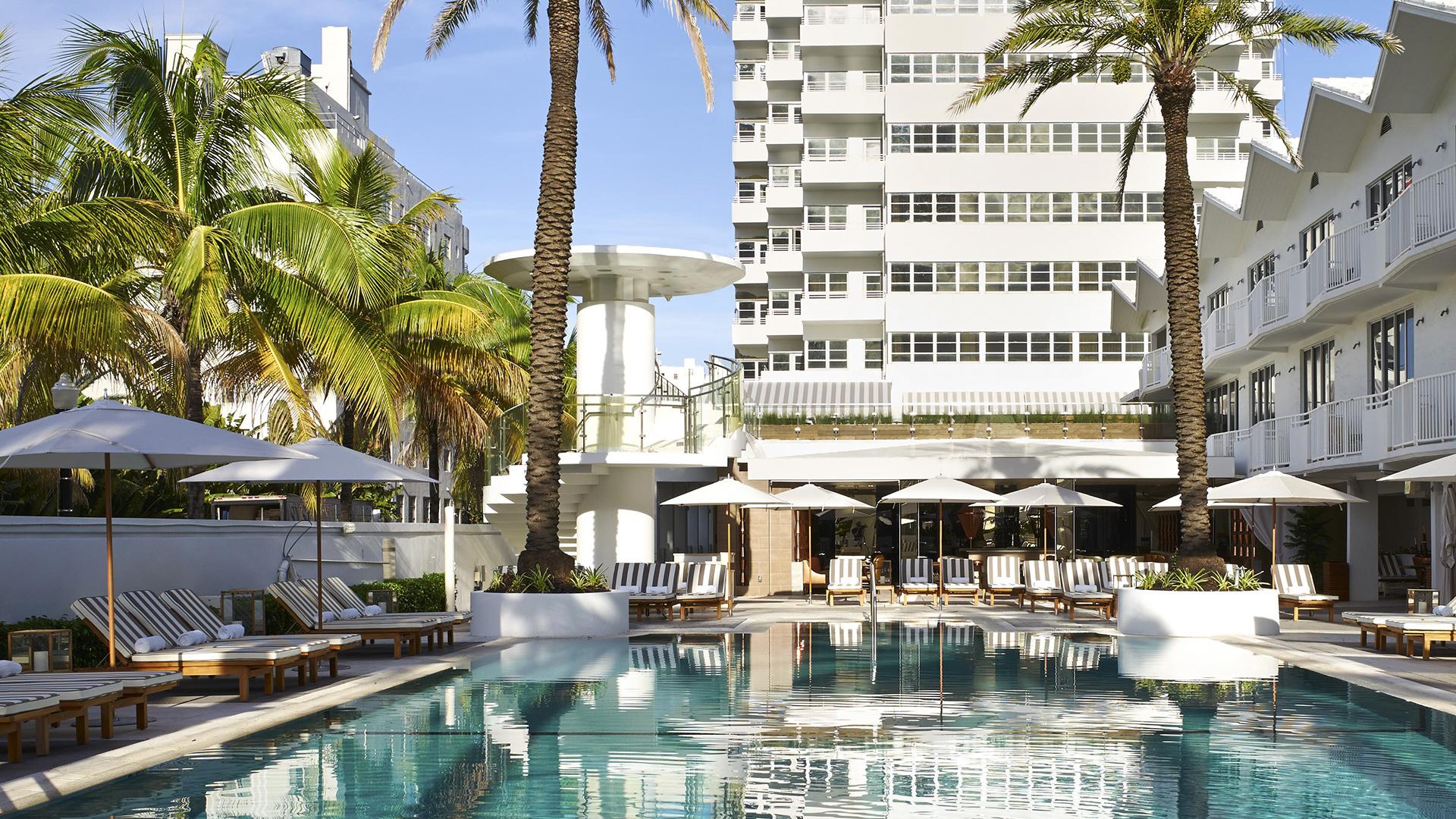 Shelborne South Beach
Miami Art Deco Glamour in the Heart of South Beach with US$50 Dining Credit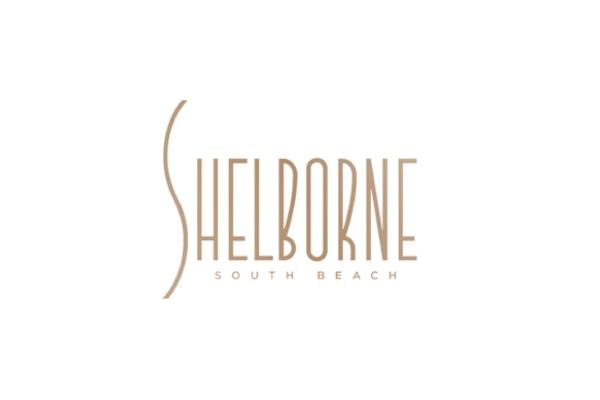 Soak up the Miami experience at the sophisticated Shelborne South Beach. Just metres from the world-famous strip of sand, this is a landmark property that espouses timeless luxury and elegance through restored Art Deco styling and contemporary comforts. Its iconic location means you're just a short walk from hundreds of Miami's best nightclubs, restaurants and attractions, with a front-row seat for a spot of South Beach people watching.
Glamour is at the heart of Shelborne South Beach, starting with the sparkling terrazzo floors and jewel-toned furniture of its lobby interiors. Order cocktails to your cabana by the palm-lined oceanfront pool, where the original diving board still takes pride of place, or hit Shelborne's beach club. Chairs and towels are ready and waiting for day-long lounging, or you can rent jet skis and paddleboards for days out on the water. You'll want to work up an appetite: the hotel's dining options are pleasurably plentiful. Stay by the pool for Oasis Bar and Grill or stop by The Drawing Room for cocktails that will make any hour happy.
Luxury Escapes inclusions (select nights)
Enjoy 15% off the standard nightly rate and the resort fee will be waived
Sample Shelborne's delicious dining with US$50 food and drink credit per room
Double your dining experience with an additional US$50 food and drink credit per room (US$100 total per room, for stays of 6+ nights)
Travelling with friends or family? Check out the Double Upgrades for four people.
3 to 21 Nights packages available
holiday Options

Select your holiday type
City View King
With Miami's colourful city as the backdrop and interiors inspired by 1940s vintage Hot Rods, the City View King strikes a balance between classic and contemporary
Size: 21 m²
Option 1
COLOURFUL CITY ESCAPE
Enjoy 15% off the standard nightly rate and the resort fee will be waived
US$50 food and drink credit per room
Check-in: 4pm / Checkout: 11am
Inclusions valid for up to two guests
City View Double
Two is always better than one, and it's no different in the City View Double, where two indulgent double beds are ready for sinking into after a day poolside
Size: 23 m²
Option 1
CITY VIEW DOUBLE UPGRADE
Enjoy 15% off the standard nightly rate and the resort fee will be waived
US$50 food and drink credit per room
Check-in: 4pm / Checkout: 11am
Inclusions valid for up to four guests
Ocean Front King With Balcony
Ocean Front King With Balcony
Wake to the sounds of lapping waves in the Ocean Front King, with iconic South Beach just a towel's throw away
Size: 27 m²
Option 1
OCEANFRONT UPGRADE
Enjoy 15% off the standard nightly rate and the resort fee will be waived
US$50 food and drink credit per room
Check-in: 4pm / Checkout: 11am
Inclusions valid for up to two guests
Ocean Front Double With Balcony
Ocean Front Double With Balcony
From bed to beach club in minutes – the Ocean Front Double is the ultimate in beachside Miami living
Size: 27 m²
Option 1
OCEANFRONT DOUBLE UPGRADE
Enjoy 15% off the standard nightly rate and the resort fee will be waived
US$50 food and drink credit per room
Check-in: 4pm / Checkout: 11am
Inclusions valid for up to four guests
One Bedroom Townhouse Suite
One Bedroom Townhouse Suite
Discover a home away from home in the One Bedroom Townhouse Suite, where a full-sized kitchen and living room sit just steps from the iconic sands of South Beach
Size: 91 m²
Option 1
TOWNHOUSE SUITE UPGRADE
Enjoy 15% off the standard nightly rate and the resort fee will be waived
US$50 food and drink credit per room
Check-in: 4pm / Checkout: 11am
Inclusions valid for up to two guests