1 to 7 Nights
packages available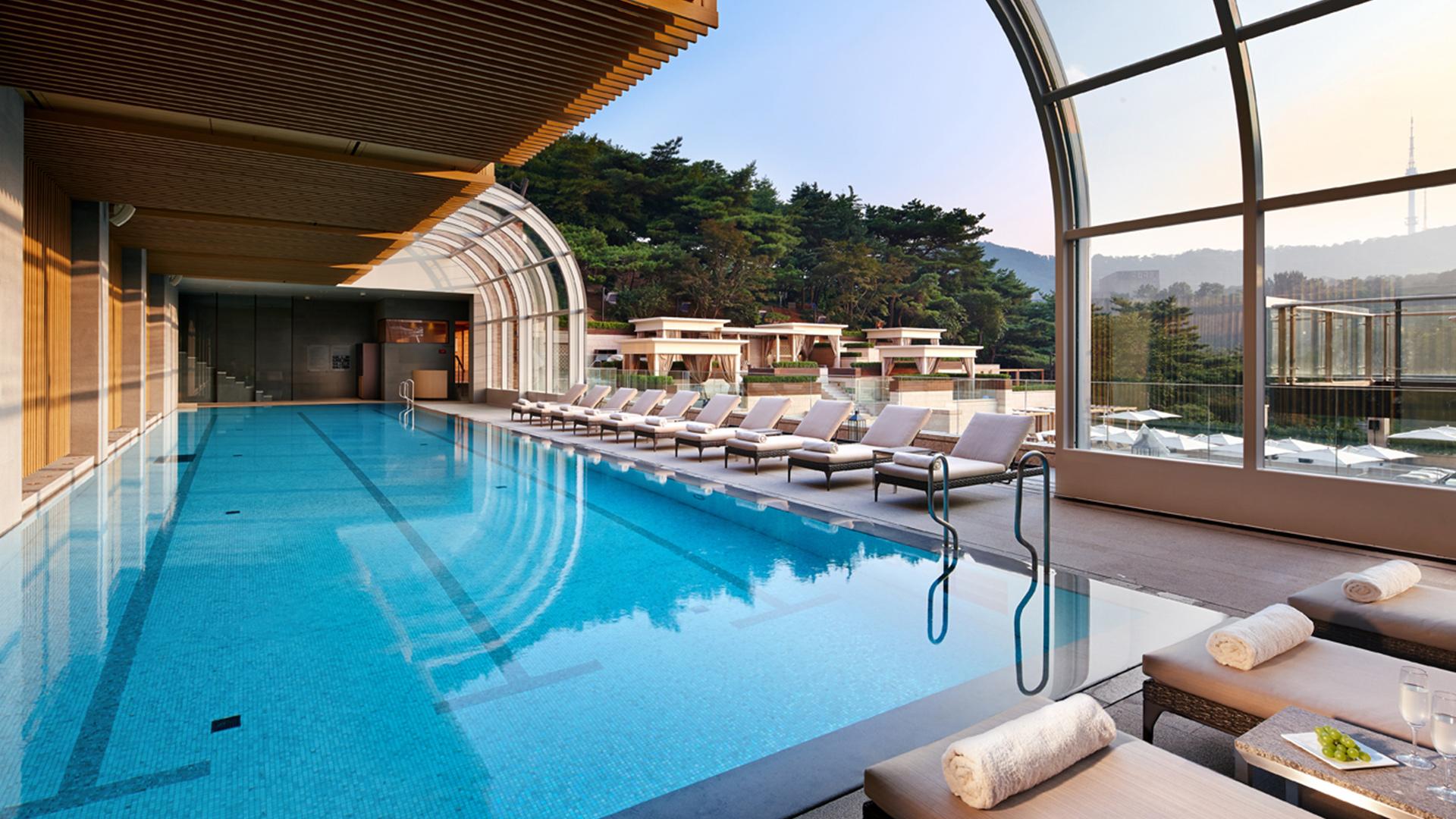 The Shilla Seoul
Award-Winning Five-Star Seoul Luxury with Three Michelin-Starred Restaurant & Designer Mall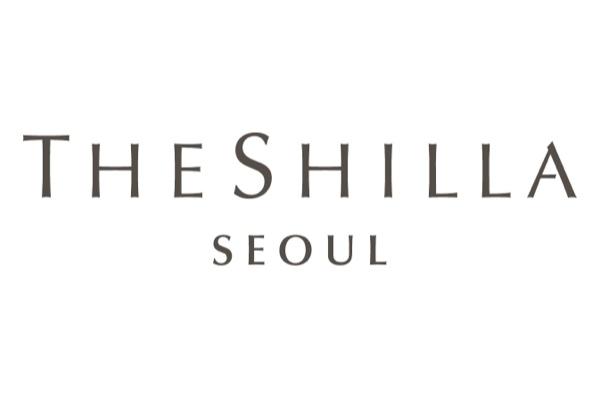 There's no better landmark of luxury than The Shilla Seoul. Having opened its doors over 40 years ago, with luxe renovations since then, it sets the standard for five-star living and time-honoured hospitality. Standing proudly on Namsan Mountain and surrounded by cascading traditional Korean buildings, the statuesque hotel sits among 23 acres of private wooded parkland and looks over Seoul's commercial district. Accolades include being named among Tripadvisor's top 1% of hotels worldwide, a Travellers' Choice 2020 Best of the Best badge and being the first South Korean five-star hotel on the annual Forbes Travel Guide for 2019 and 2020.
While it may be the oldest luxury accommodation in the sprawling city, The Shilla Seoul is still as fresh as its younger counterparts, with world-class rooms and facilities. Spend your days rubbing shoulders with Seoul's elite on the third-floor Urban Island, where heated pools, jacuzzis, cabanas and heated sunbeds sit among a rooftop garden. Should the weather turn, retire to Guerlain Spa, the driving range and putting green or Arcade, a 20-shop luxury mall with the likes of Hermès and Issey Miyake. However you spend your day, it should end at one of the hotel's five restaurants. The top-floor La Yeon is the first Korean restaurant to earn three Michelin stars, while Palsun's high-end Chinese has captured the hearts of locals, making it one of the most popular regional spots in the city.
Luxury Escapes inclusions
Start the day on a high with a full international buffet breakfast
Explore the hotel's unique dining experiences with KRW30,000 daily per package to spend at the onsite restaurants and lounges (excludes Executive Lounge and minibar)
Executive Lounge upgrades available: upgrade your package to a room with Executive Lounge access and enjoy daily breakfast, light snacks, afternoon tea, and a generous happy hour (6pm to 10pm) with hot dishes and free-flow alcoholic drinks.
Tripadvisor Travellers' Choice, Best of the Best 2020 Top 25 Luxury Hotels — South Korea
1 to 7 Nights packages available
holiday Options

Select your holiday type
Deluxe Double
Wake up to mountain or city views from under your 100% Hungarian goose down duvet, or soak away the day in a luxuriously large bathtub
Size: 36 m²
Option 1
SEOUL ESCAPE (DOUBLE)
Daily full international buffet breakfast
KRW30,000 daily per room to spend at the hotel's restaurants and lounges (excludes Executive Lounge and minibar purchases)
Check-in: 3pm / Checkout: 12pm
Inclusions valid for up to two people
Deluxe Twin
Wake up to mountain or city views from under your 100% Hungarian goose down duvet, or soak away the day in a luxuriously large bathtub
Size: 36 m²
Option 1
SEOUL ESCAPE (TWIN)
Daily full international buffet breakfast
KRW30,000 daily per room to spend at the hotel's restaurants and lounges (excludes Executive Lounge and minibar purchases)
Check-in: 3pm / Checkout: 12pm
Inclusions valid for up to two people
Business Deluxe Double
Enjoy the timeless design of Peter Remedios and a yacht-concept private bar. Spend the day exploring the city and end it by sinking into the plush sofa or bathtub
Size: 43 m²
Option 1
BUSINESS UPGRADE (DOUBLE)
Daily full international buffet breakfast
KRW30,000 daily per room to spend at the hotel's restaurants and lounges (excludes Executive Lounge and minibar purchases)
Check-in: 3pm / Checkout: 12pm
Inclusions valid for up to two people
Business Deluxe Twin
Enjoy the timeless design of Peter Remedios and a yacht-concept private bar. Spend the day exploring the city and end it by sinking into the plush sofa or bathtub
Size: 43 m²
Option 1
BUSINESS UPGRADE (TWIN)
Daily full international buffet breakfast
KRW30,000 daily per room to spend at the hotel's restaurants and lounges (excludes Executive Lounge and minibar purchases)
Check-in: 3pm / Checkout: 12pm
Inclusions valid for up to two people
Grand Corner Deluxe
Wake up in your opulent king bed to views of the surrounding city or mountains – double windows in the Grand Corner Deluxe mean double the view
Size: 51 m²
Option 1
GRAND CORNER UPGRADE
KRW 30,000 daily to spend at the hotel's restaurants and lounges (except The Executive Lounge, per room)
Daily full international buffet breakfast
Check-in: 3pm / Checkout: 12 noon
Inclusions valid for up to two people
Executive Business Deluxe Double
Executive Business Deluxe Double
Once you've dived onto the king bed, tested out the bathtub and admired the view in your Executive Business Deluxe, head up to the 23rd-floor Executive Lounge to enjoy complimentary breakfast, morning and afternoon tea and happy hour
Size: 43 m²
Option 1
EXECUTIVE BUSINESS UPGRADE (DOUBLE)
Executive Lounge access with daily breakfast, light snacks, afternoon tea and happy hour (6pm to 10pm) with hot dishes and free-flow alcoholic drinks
KRW30,000 daily per room to spend at the hotel's restaurants and lounges (excludes Executive Lounge and minibar purchases)
Check-in: 3pm / Checkout: 12pm
Inclusions valid for up to two people
Executive Business Deluxe Twin
Executive Business Deluxe Twin
Once you've dived onto the king bed, tested out the bathtub and admired the view in your Executive Business Deluxe, head up to the 23rd-floor Executive Lounge to enjoy complimentary breakfast, morning and afternoon tea and happy hour
Size: 43 m²
Option 1
EXECUTIVE BUSINESS UPGRADE (TWIN)
Executive Lounge access with daily breakfast, light snacks, afternoon tea and happy hour (6pm to 10pm) with hot dishes and free-flow alcoholic drinks
KRW30,000 daily per room to spend at the hotel's restaurants and lounges (excludes Executive Lounge and minibar purchases)
Check-in: 3pm / Checkout: 12pm
Inclusions valid for up to two people
Executive Grand Deluxe
Picture-perfect night views from your bathtub come as standard in the Executive Grand Deluxe, thanks to a daringly designed window. Once you've dried off, head on up to the 23rd-floor Executive Lounge for a drink or two – access is included
Size: 53 m²
Option 1
EXECUTIVE GRAND UPGRADE
Executive Lounge access with daily breakfast, light snacks, afternoon tea and happy hour (6pm to 10pm) with hot dishes and free-flow alcoholic drinks
KRW30,000 daily per room to spend at the hotel's restaurants and lounges (excludes Executive Lounge and minibar purchases)
Check-in: 3pm / Checkout: 12pm
Inclusions valid for up to two people
Superior Suite
Spread out over the bedroom, lounge room or bathroom, before venturing upstairs to the Executive Lounge, where your complimentary breakfast, light snacks and afternoon tea, or happy hour drinks await
Size: 66 m²
Executive Lounge access with daily breakfast, light snacks, afternoon tea and happy hour (6pm to 10pm) with hot dishes and free-flow alcoholic drinks
KRW30,000 daily per room to spend at the hotel's restaurants and lounges (excludes Executive Lounge and minibar purchases)
Check-in: 3pm / Checkout: 12pm
Inclusions valid for up to two people