3 to 14 Nights
packages available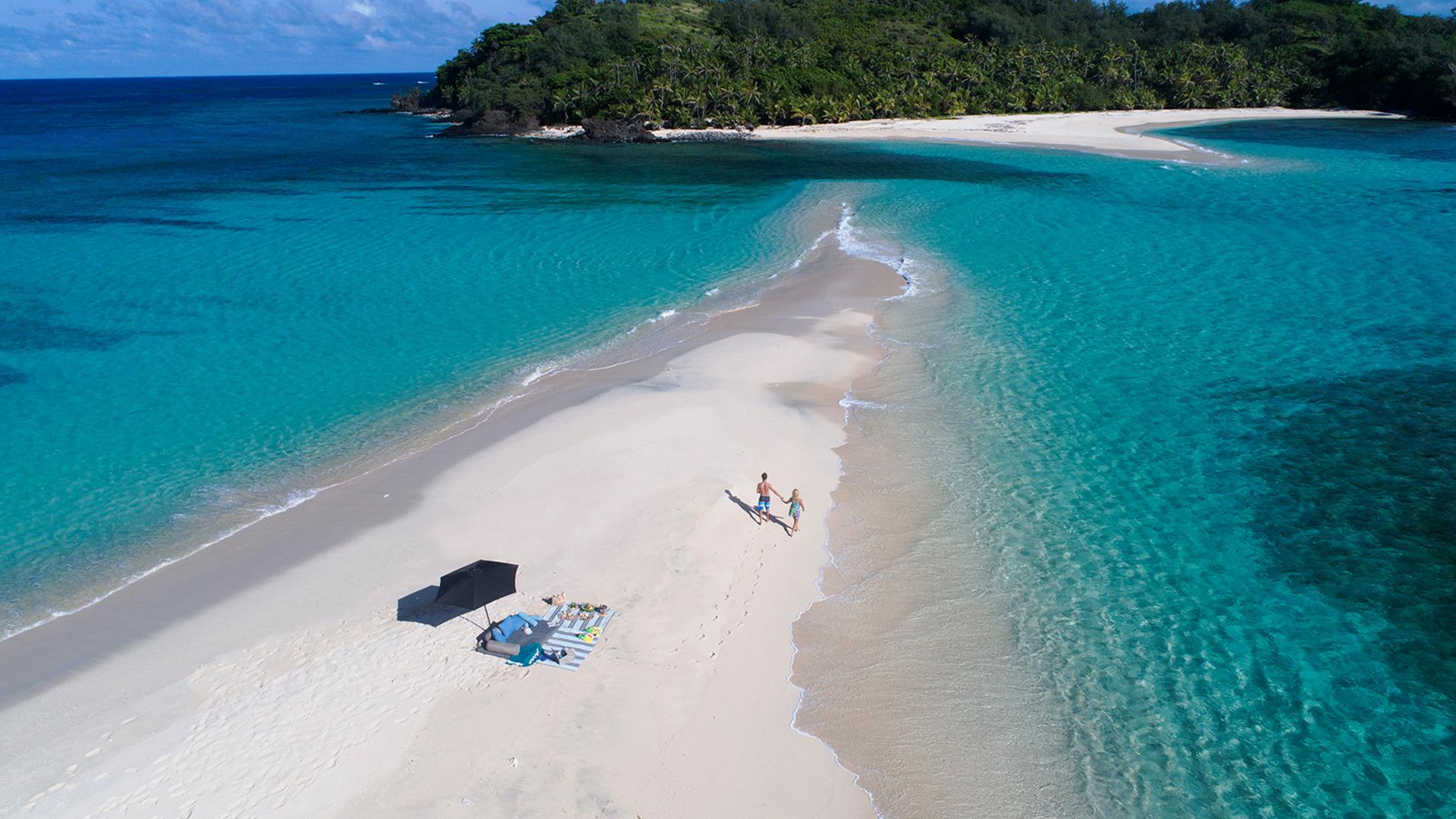 Yasawa Island Resort & Spa
All-Inclusive Fiji Island Paradise with Decadent Daily Dining & Scenic Flight Transfers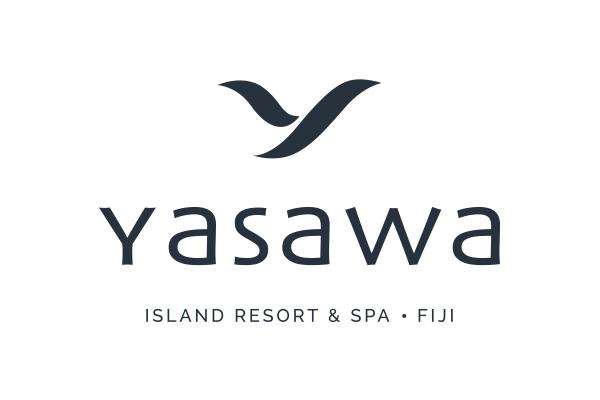 Savour unique seclusion on one of Yasawa Island's remote islets at the exclusive Yasawa Island Resort & Spa, moments from 11 private beaches, where quiet moments on the sugar-fine sands with someone special await.
An adults-only paradise just off the coast of Nadi, this private resort welcomes less than 50 guests at any one time, with just 18 luxury bures hidden among the luscious tropical greenery, each mere moments from silky white-sand beachfront. You might be inclined to dedicate all your time to the champagne shores' endless splendour, but this resort has plenty to offer beyond the stunning backdrop. Snorkel coral reefs, explore the iconic Blue Lagoon Caves (entry fee applies), gain a fascinating insight into local culture with a kava ceremony or participate in cooking demonstrations.
Luxury Escapes inclusions (select nights)
Indulge with daily all-inclusive à la carte breakfast, lunch, dinner and snacks
Enjoy unlimited non-alcoholic drinks throughout your stay, including coffee, tea, juice and mocktails
You'll never have to leave your bure with a non-alcoholic minibar replenished daily
Arrive in style with complimentary return scenic flights for two from Nadi International Airport, as per the resort's schedule (see the Fine Print for details)
Crack open a welcome bottle of wine with fruit basket in-bure on arrival
Let your cares float away with one 30-minute couples' massage at Baravi Spa
Plunge into adventure with complimentary daily scheduled activities, tours and day trips
Make a splash in the crystal-clear water with complimentary motorised and non-motorised watersport equipment hire
Relax with a 60-minute couples' massage (replaces the 30-minute massage; for stays of 5+ nights)
Pamper yourself with FJ$50 resort credit per stay to put towards premium drinks, open-water scuba diving, fishing and spa treatments (for stays of 5+ nights)
If you were unsure you were in paradise then a bonus FJ$50 resort credit will confirm it (FJ$100 total per stay; for stays of 7+ nights)
Travelling as a group? Upgrade to the sprawling Two-Bedroom Bure, valid for up to four adults.
Honeymoon upgrade available: Seclusion and romance are yours when you choose the Honeymoon Bure, located at the quiet end of a silky white-sand beach with a private swimming pool and hammocks.
3 to 14 Nights packages available
holiday Options

Select your holiday type
Bure Suite
Enjoy open-plan living in your spacious Bure Suite nestled by swaying palm trees, featuring ocean panoramas, an outdoor shower and an extra large king bed
Size: 115 m²
Option 1
YASAWA ISLAND PARADISE
Daily à la carte breakfast, lunch and dinner
Unlimited snacks throughout the day
Unlimited non-alcoholic drinks, including coffee, tea, juice and mocktails
A daily non-alcoholic replenished minibar in-bure
Welcome bottle of house white wine and fruit basket in-bure on arrival
Return scenic flights for two from Nadi International Airport
One 30-minute couples' massage at Baravi Spa
Daily scheduled activities, tours and day trips
Complimentary motorised and non-motorised watersport equipment hire
Check-in: 3pm / Checkout: 12pm
Inclusions valid for up to two adults
Deluxe Beachfront Bure
True tranquility awaits in this expansive bure, located moments from the beachfront with a private deck overlooking the ocean and separate lounge and sleeping areas
Size: 135 m²
Option 1
DELUXE BEACHFRONT UPGRADE
Daily à la carte breakfast, lunch and dinner
Unlimited snacks throughout the day
Unlimited non-alcoholic drinks, including coffee, tea, juice and mocktails
A daily non-alcoholic replenished minibar in-bure
Welcome bottle of house white wine and fruit basket in-bure on arrival
Return scenic flights for two from Nadi International Airport
One 30-minute couples' massage at Baravi Spa
Daily scheduled activities, tours and day trips
Complimentary motorised and non-motorised watersport equipment hire
Check-in: 3pm / Checkout: 12pm
Inclusions valid for up to two adults
Honeymoon Bure
Hidden at the end of a deserted beach, this honeymoon bure is a private retreat with its own horizon pool with hammocks and private terrace overlooking the ocean
Size: 135 m²
Option 1
HONEYMOON UPGRADE
Daily à la carte breakfast, lunch and dinner
Unlimited snacks throughout the day
Unlimited non-alcoholic drinks, including coffee, tea, juice and mocktails
A daily non-alcoholic replenished minibar in-bure
Welcome bottle of house white wine and fruit basket in-bure on arrival
Return scenic flights for two from Nadi International Airport
One 30-minute couples' massage at Baravi Spa
Daily scheduled activities, tours and day trips
Complimentary motorised and non-motorised watersport equipment hire
Check-in: 3pm / Checkout: 12pm
Inclusions valid for up to two adults
Two-Bedroom Beachfront Bure
Two-Bedroom Beachfront Bure
The ultimate group escape with two bedrooms and bathrooms either side of a spacious living area and an outdoor deck affording magnificent island and sea vistas
Size: 230 m²
Option 1
TWO-BEDROOM UPGRADE
Daily à la carte breakfast, lunch and dinner
Unlimited snacks throughout the day
Unlimited non-alcoholic drinks, including coffee, tea, juice and mocktails
A daily non-alcoholic replenished minibar in-bure
Welcome bottle of house white wine and fruit basket in-bure on arrival
Return scenic flights for two from Nadi International Airport
One 30-minute couples' massage at Baravi Spa
Daily scheduled activities, tours and day trips
Complimentary motorised and non-motorised watersport equipment hire
Check-in: 3pm / Checkout: 12pm
Inclusions valid for up to four adults