Hilton Dubai The Walk
Partner Property
Rooms
Make yourself at home in one of the 362 air-conditioned rooms featuring minibars and DVD players. Your Select Comfort bed comes with premium bedding. 55-inch flat-screen televisions with cable programming provide entertainment, while complimentary wireless Internet access keeps you connected. Private bathrooms have deep soaking bathtubs and complimentary toiletries.
Facilities
Pamper yourself with onsite massages, body treatments, and facials. After a day at the private beach, you can enjoy other recreational amenities including an outdoor pool and a fitness center. This hotel also features complimentary wireless Internet access, concierge services, and an arcade/game room. If you'd like to spend the day shopping, you can hop on the complimentary shuttle.
Dining
Enjoy international cuisine at Hartisan, one of the hotel's 3 restaurants, or stay in and take advantage of the 24-hour room service. Unwind at the end of the day with a drink at the bar/lounge or the beach bar. Buffet breakfasts are available daily from 7 AM to 11 AM for a fee.
holiday Options
Select your holiday type
Size: 145m²
Sleeps: 4 guests
Courtyard view
About the room:
Maximum room capacity:
4 guests

(up to 4 adults, up to 3 children)
Room facilities:
Bedroom
Sleep Number by Select Comfort mattress
Linens provided
Blackout drapes/curtains
Separate bedroom
Rollaway/extra beds (surcharge)
Premium bedding
Separate sitting area
Air conditioning
Desk
In-room climate control (air conditioning)
Bathroom
Free toiletries
Shower/tub combination
Bathtub or shower
Hair dryer
Deep soaking bathtub
Bidet
Entertainment
DVD player
Cable TV service
Television
HDTV
Flat-panel TV
Food and drink
Dishwasher
Cookware, dishware, and utensils
Coffee/tea maker
Free bottled water
Kitchenette
Minibar
Microwave
Refrigerator
Family friendly
Free cribs/infant beds
More
Balcony
Connecting/adjoining rooms available
Washer/dryer
Iron/ironing board
Daily housekeeping
Separate dining area
In-room safe
In-room safe (laptop compatible)
Phone
Free newspaper
Soundproofed rooms
Room service (24 hours)
Slippers
Non-Smoking
Laptop-friendly workspace
Apartment, 2 Bedrooms, Sea View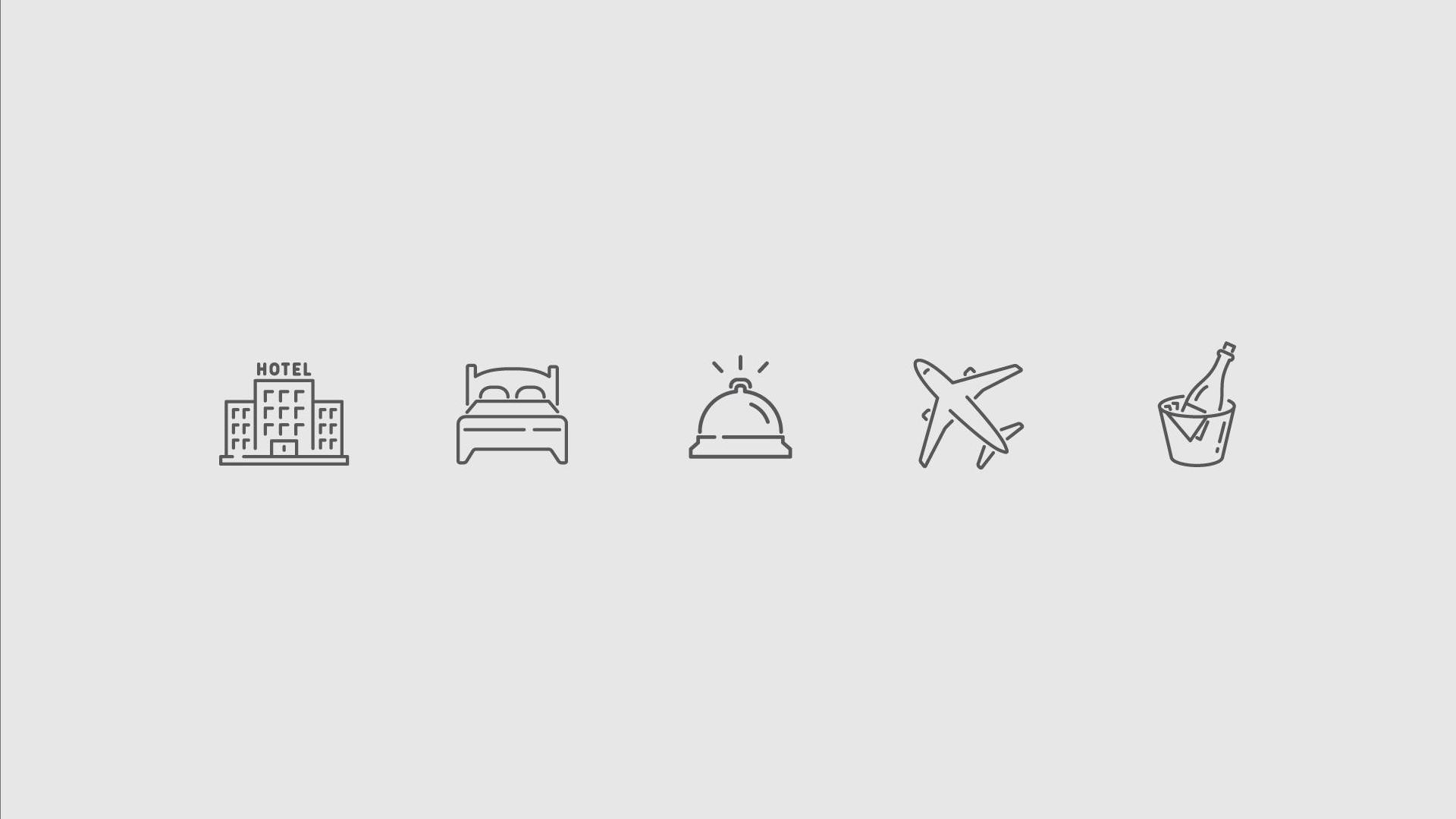 Size: 2145m²
Sleeps: 4 guests
Sea view, Water view
About the room:
Maximum room capacity:
4 guests

(up to 4 adults, up to 3 children)
Room facilities:
Bedroom
Sleep Number by Select Comfort mattress
Linens provided
Blackout drapes/curtains
Separate bedroom
Rollaway/extra beds (surcharge)
Premium bedding
Separate sitting area
Air conditioning
Desk
In-room climate control (air conditioning)
Bathroom
Free toiletries
Bathrobes
Bathtub or shower
Hair dryer
Deep soaking bathtub
Bidet
Entertainment
DVD player
Cable TV service
Television
Flat-panel TV
Food and drink
Espresso maker
Dishwasher
Cookware, dishware, and utensils
Coffee/tea maker
Free bottled water
Kitchenette
Minibar
Microwave
Refrigerator
Stovetop
Family friendly
Free cribs/infant beds
Accessible
Wheelchair accessible
More
Balcony
Connecting/adjoining rooms available
Iron/ironing board
Daily housekeeping
Separate dining area
In-room safe
In-room safe (laptop compatible)
Phone
Free newspaper
Soundproofed rooms
Room service (24 hours)
Non-Smoking
Laptop-friendly workspace
Size: 176m²
Sleeps: 6 guests
Courtyard view
About the room:
Maximum room capacity:
6 guests

(up to 6 adults, up to 5 children)
Room facilities:
Bedroom
Sleep Number by Select Comfort mattress
Linens provided
Blackout drapes/curtains
Rollaway/extra beds (surcharge)
Premium bedding
Separate sitting area
Air conditioning
Desk
In-room climate control (air conditioning)
Bathroom
Free toiletries
Bathrobes
Bathtub or shower
Hair dryer
Deep soaking bathtub
Bidet
Entertainment
DVD player
Cable TV service
Television
HDTV
Flat-panel TV
Food and drink
Espresso maker
Dishwasher
Cookware, dishware, and utensils
Coffee/tea maker
Free bottled water
Kitchenette
Minibar
Microwave
Refrigerator
Stovetop
Family friendly
Free cribs/infant beds
Accessible
Wheelchair accessible
More
Balcony
Connecting/adjoining rooms available
Washer/dryer
Iron/ironing board
Daily housekeeping
Separate dining area
In-room safe
In-room safe (laptop compatible)
Phone
Free newspaper
Soundproofed rooms
Room service (24 hours)
Slippers
Non-Smoking
Laptop-friendly workspace
Apartment, 3 Bedrooms, Sea View
Size: 176m²
Sleeps: 6 guests
Ocean view, Sea view
About the room:
Maximum room capacity:
6 guests

(up to 6 adults, up to 5 children)
Room facilities:
Bedroom
Sleep Number by Select Comfort mattress
Linens provided
Blackout drapes/curtains
Rollaway/extra beds (surcharge)
Premium bedding
Separate sitting area
Air conditioning
Desk
In-room climate control (air conditioning)
Bathroom
Free toiletries
Bathrobes
Bathtub or shower
Hair dryer
Deep soaking bathtub
Bidet
Entertainment
DVD player
Cable TV service
Television
Flat-panel TV
Food and drink
Espresso maker
Dishwasher
Cookware, dishware, and utensils
Coffee/tea maker
Free bottled water
Kitchenette
Minibar
Microwave
Refrigerator
Stovetop
Family friendly
Free cribs/infant beds
Accessible
Wheelchair accessible
More
Balcony
Connecting/adjoining rooms available
Iron/ironing board
Daily housekeeping
Separate dining area
In-room safe
In-room safe (laptop compatible)
Phone
Free newspaper
Soundproofed rooms
Room service (24 hours)
Non-Smoking
Laptop-friendly workspace
Deluxe Studio, 1 King Bed
Size: 60m²
Sleeps: 3 guests
Courtyard view
About the room:
Maximum room capacity:
3 guests

(up to 3 adults, up to 2 children)
Room facilities:
Bedroom
Sleep Number by Select Comfort mattress
Linens provided
Blackout drapes/curtains
Rollaway/extra beds (surcharge)
Premium bedding
Separate sitting area
Air conditioning
Desk
In-room climate control (air conditioning)
Bathroom
Free toiletries
Bathrobes
Bathtub or shower
Hair dryer
Deep soaking bathtub
Bidet
Entertainment
DVD player
Cable TV service
Television
HDTV
Flat-panel TV
Food and drink
Espresso maker
Dishwasher
Cookware, dishware, and utensils
Full-sized refrigerator/freezer
Coffee/tea maker
Free bottled water
Kitchenette
Minibar
Microwave
Stovetop
Family friendly
Free cribs/infant beds
Accessible
Wheelchair accessible
More
Balcony
Connecting/adjoining rooms available
Washer/dryer
Iron/ironing board
Daily housekeeping
In-room safe
In-room safe (laptop compatible)
Phone
Free newspaper
Soundproofed rooms
Room service (24 hours)
Slippers
Non-Smoking
Laptop-friendly workspace
Deluxe Studio, 1 King Bed, Sea View
Size: 60m²
Sleeps: 3 guests
Sea view, Water view
About the room:
Maximum room capacity:
3 guests

(up to 3 adults, up to 2 children)
Room facilities:
Bedroom
Sleep Number by Select Comfort mattress
Linens provided
Blackout drapes/curtains
Rollaway/extra beds (surcharge)
Premium bedding
Separate sitting area
Air conditioning
Desk
In-room climate control (air conditioning)
Bathroom
Free toiletries
Bathrobes
Bathtub or shower
Hair dryer
Deep soaking bathtub
Bidet
Entertainment
DVD player
Cable TV service
Television
HDTV
Flat-panel TV
Food and drink
Espresso maker
Cookware, dishware, and utensils
Full-sized refrigerator/freezer
Coffee/tea maker
Free bottled water
Kitchenette
Minibar
Microwave
Stovetop
Family friendly
Free cribs/infant beds
Accessible
Wheelchair accessible
More
Balcony
Connecting/adjoining rooms available
Washer/dryer
Iron/ironing board
Daily housekeeping
In-room safe
In-room safe (laptop compatible)
Phone
Free newspaper
Soundproofed rooms
Room service (24 hours)
Slippers
Non-Smoking
Laptop-friendly workspace
Size: 50m²
Sleeps: 3 guests
Courtyard view
About the room:
Maximum room capacity:
3 guests

(up to 3 adults, up to 2 children)
Room facilities:
Bedroom
Sleep Number by Select Comfort mattress
Linens provided
Blackout drapes/curtains
Rollaway/extra beds (surcharge)
Premium bedding
Air conditioning
Desk
In-room climate control (air conditioning)
Bathroom
Free toiletries
Bathrobes
Bathtub or shower
Hair dryer
Deep soaking bathtub
Designer toiletries
Bidet
Entertainment
DVD player
Cable TV service
Television
Flat-panel TV
Food and drink
Espresso maker
Dishwasher
Coffee/tea maker
Free bottled water
Minibar
Stovetop
Family friendly
Free cribs/infant beds
Accessible
Wheelchair accessible
More
Balcony
Connecting/adjoining rooms available
Iron/ironing board
Daily housekeeping
In-room safe
In-room safe (laptop compatible)
Phone
Free newspaper
Soundproofed rooms
Room service (24 hours)
Non-Smoking
Laptop-friendly workspace
Studio, 1 King Bed, Sea View
Size: 50m²
Sleeps: 3 guests
Sea view, Water view
About the room:
Maximum room capacity:
3 guests

(up to 3 adults, up to 2 children)
Room facilities:
Bedroom
Sleep Number by Select Comfort mattress
Linens provided
Blackout drapes/curtains
Rollaway/extra beds (surcharge)
Premium bedding
Air conditioning
Desk
In-room climate control (air conditioning)
Bathroom
Free toiletries
Bathtub or shower
Hair dryer
Deep soaking bathtub
Bidet
Entertainment
DVD player
Cable TV service
Television
Flat-panel TV
Food and drink
Coffee/tea maker
Free bottled water
Minibar
Family friendly
Free cribs/infant beds
Accessible
Wheelchair accessible
More
Connecting/adjoining rooms available
Iron/ironing board
Daily housekeeping
In-room safe
In-room safe (laptop compatible)
Phone
Free newspaper
Soundproofed rooms
Room service (24 hours)
Non-Smoking
Laptop-friendly workspace
Apartment, 4 Bedrooms, Sea View
Size: 262m²
Sleeps: 8 guests
Sea view, Water view
About the room:
Maximum room capacity:
8 guests

(up to 8 adults, up to 7 children)
Room facilities:
Bedroom
Sleep Number by Select Comfort mattress
Linens provided
Blackout drapes/curtains
Rollaway/extra beds (surcharge)
Premium bedding
Separate sitting area
Air conditioning
Desk
In-room climate control (air conditioning)
Bathroom
Free toiletries
Bathtub or shower
Hair dryer
Deep soaking bathtub
Bidet
Entertainment
DVD player
Cable TV service
Television
Flat-panel TV
Food and drink
Dishwasher
Cookware, dishware, and utensils
Coffee/tea maker
Free bottled water
Kitchenette
Minibar
Microwave
Refrigerator
Family friendly
Free cribs/infant beds
More
Balcony
Connecting/adjoining rooms available
Iron/ironing board
Daily housekeeping
Separate dining area
Furnished balcony
In-room safe
In-room safe (laptop compatible)
Phone
Free newspaper
Soundproofed rooms
Room service (24 hours)
Non-Smoking
Laptop-friendly workspace
Size: 155m²
Sleeps: 2 guests
Ocean view, Sea view
About the room:
Maximum room capacity:
2 guests

(up to 2 adults, up to 1 child)
Room facilities:
Bedroom
Sleep Number by Select Comfort mattress
Linens provided
Blackout drapes/curtains
Rollaway/extra beds (surcharge)
Premium bedding
Separate sitting area
Air conditioning
Desk
In-room climate control (air conditioning)
Bathroom
Free toiletries
Bathtub or shower
Hair dryer
Deep soaking bathtub
Bidet
Entertainment
DVD player
Cable TV service
Television
Flat-panel TV
Food and drink
Dishwasher
Coffee/tea maker
Free bottled water
Kitchenette
Minibar
Microwave
Refrigerator
Family friendly
Free cribs/infant beds
More
Connecting/adjoining rooms available
Iron/ironing board
Daily housekeeping
Separate dining area
In-room safe
In-room safe (laptop compatible)
Phone
Free newspaper
Soundproofed rooms
Room service (24 hours)
Non-Smoking
Laptop-friendly workspace
Size: 262m²
Sleeps: 8 guests
Courtyard view
About the room:
Maximum room capacity:
8 guests

(up to 8 adults, up to 7 children)
Room facilities:
Bedroom
Sleep Number by Select Comfort mattress
Linens provided
Blackout drapes/curtains
Rollaway/extra beds (surcharge)
Premium bedding
Separate sitting area
Air conditioning
Desk
In-room climate control (air conditioning)
Bathroom
Free toiletries
Bathtub or shower
Hair dryer
Deep soaking bathtub
Bidet
Entertainment
DVD player
Cable TV service
Television
Flat-panel TV
Food and drink
Dishwasher
Cookware, dishware, and utensils
Coffee/tea maker
Free bottled water
Minibar
Microwave
Refrigerator
Family friendly
Free cribs/infant beds
More
Balcony
Connecting/adjoining rooms available
Iron/ironing board
Daily housekeeping
Kitchen
Separate dining area
Furnished balcony
In-room safe
In-room safe (laptop compatible)
Phone
Soundproofed rooms
Room service (24 hours)
Non-Smoking
Laptop-friendly workspace
Executive Studio, 1 King Bed
Size: 50m²
Sleeps: 3 guests
Courtyard view
About the room:
Maximum room capacity:
3 guests

(up to 3 adults, up to 2 children)
Room facilities:
Bedroom
Sleep Number by Select Comfort mattress
Linens provided
Blackout drapes/curtains
Rollaway/extra beds (surcharge)
Premium bedding
Separate sitting area
Air conditioning
Desk
Bathroom
Free toiletries
Bathtub or shower
Hair dryer
Deep soaking bathtub
Bidet
Entertainment
DVD player
Cable TV service
Television
Flat-panel TV
Food and drink
Coffee/tea maker
Free bottled water
Minibar
Family friendly
Free cribs/infant beds
More
Connecting/adjoining rooms available
Iron/ironing board
Daily housekeeping
Executive level room
In-room safe
In-room safe (laptop compatible)
Phone
Free newspaper
Soundproofed rooms
Room service (24 hours)
Non-Smoking
Laptop-friendly workspace
Studio, 1 King Bed, Sea View
Size: 50m²
Sleeps: 3 guests
Sea view
About the room:
Maximum room capacity:
3 guests

(up to 3 adults, up to 2 children)
Room facilities:
Bedroom
Sleep Number by Select Comfort mattress
Linens provided
Blackout drapes/curtains
Rollaway/extra beds (surcharge)
Premium bedding
Air conditioning
Desk
In-room climate control (air conditioning)
Bathroom
Free toiletries
Bathtub or shower
Hair dryer
Deep soaking bathtub
Bidet
Entertainment
DVD player
Cable TV service
Television
Flat-panel TV
Food and drink
Coffee/tea maker
Free bottled water
Minibar
Family friendly
Free cribs/infant beds
More
Connecting/adjoining rooms available
Iron/ironing board
Daily housekeeping
Executive level room
In-room safe
In-room safe (laptop compatible)
Phone
Free newspaper
Soundproofed rooms
Room service (24 hours)
Non-Smoking
Laptop-friendly workspace
Loft, 1 King Bed, Sea View
Size: 155m²
Sleeps: 2 guests
Ocean view, Sea view
About the room:
Maximum room capacity:
2 guests

(up to 2 adults, up to 1 child)
Room facilities:
Bedroom
Sleep Number by Select Comfort mattress
Linens provided
Blackout drapes/curtains
Rollaway/extra beds (surcharge)
Premium bedding
Separate sitting area
Air conditioning
Desk
In-room climate control (air conditioning)
Bathroom
Separate bathtub and shower
Free toiletries
Bathtub or shower
Hair dryer
Deep soaking bathtub
Bidet
Entertainment
DVD player
Cable TV service
Television
Flat-panel TV
Food and drink
Dishwasher
Coffee/tea maker
Free bottled water
Kitchenette
Minibar
Microwave
Refrigerator
Family friendly
Free cribs/infant beds
More
Connecting/adjoining rooms available
Iron/ironing board
Daily housekeeping
Separate dining area
Executive level room
In-room safe
In-room safe (laptop compatible)
Phone
Free newspaper
Soundproofed rooms
Room service (24 hours)
Non-Smoking
Laptop-friendly workspace
Presidential Suite, 4 Bedrooms
Size: 262m²
Sleeps: 8 guests
Sea view
About the room:
Maximum room capacity:
8 guests

(up to 8 adults, up to 7 children)
Room facilities:
Bedroom
Sleep Number by Select Comfort mattress
Linens provided
Blackout drapes/curtains
Rollaway/extra beds (surcharge)
Premium bedding
Separate sitting area
Air conditioning
Desk
In-room climate control (air conditioning)
Bathroom
Separate bathtub and shower
Free toiletries
Bathtub or shower
Hair dryer
Deep soaking bathtub
Bidet
Entertainment
DVD player
Cable TV service
Television
Flat-panel TV
Food and drink
Dishwasher
Coffee/tea maker
Free bottled water
Minibar
Microwave
Refrigerator
Family friendly
Free cribs/infant beds
More
Connecting/adjoining rooms available
Daily housekeeping
Kitchen
Separate dining area
Furnished balcony
In-room safe
In-room safe (laptop compatible)
Phone
Free newspaper
Soundproofed rooms
Room service (24 hours)
Non-Smoking
Laptop-friendly workspace
Size: 262m²
Sleeps: 8 guests
Sea view
About the room:
Maximum room capacity:
8 guests

(up to 8 adults, up to 7 children)
Room facilities:
Bedroom
Sleep Number by Select Comfort mattress
Linens provided
Blackout drapes/curtains
Rollaway/extra beds (surcharge)
Premium bedding
Separate sitting area
Air conditioning
Desk
In-room climate control (air conditioning)
Bathroom
Separate bathtub and shower
Free toiletries
Bathtub or shower
Hair dryer
Deep soaking bathtub
Bidet
Entertainment
DVD player
Cable TV service
Television
Flat-panel TV
Food and drink
Dishwasher
Cookware, dishware, and utensils
Coffee/tea maker
Free bottled water
Minibar
Microwave
Refrigerator
Family friendly
Free cribs/infant beds
More
Connecting/adjoining rooms available
Daily housekeeping
Kitchen
Separate dining area
Furnished balcony
In-room safe
In-room safe (laptop compatible)
Phone
Soundproofed rooms
Room service (24 hours)
Non-Smoking
Laptop-friendly workspace
Size: 50m²
Sleeps: 3 guests
Courtyard view
About the room:
Maximum room capacity:
3 guests

(up to 3 adults, up to 2 children)
Room facilities:
Bedroom
Sleep Number by Select Comfort mattress
Linens provided
Rollaway/extra beds (surcharge)
Premium bedding
Air conditioning
Desk
Bathroom
Free toiletries
Bathtub or shower
Hair dryer
Deep soaking bathtub
Bidet
Entertainment
DVD player
Cable TV service
Television
Flat-panel TV
Food and drink
Coffee/tea maker
Free bottled water
Minibar
Family friendly
Free cribs/infant beds
More
Connecting/adjoining rooms available
Daily housekeeping
In-room safe
In-room safe (laptop compatible)
Soundproofed rooms
Room service (24 hours)
Non-Smoking
Laptop-friendly workspace
Studio, 2 Twin Beds, Sea View
Size: 50m²
Sleeps: 3 guests
Sea view
About the room:
Maximum room capacity:
3 guests

(up to 3 adults, up to 2 children)
Room facilities:
Bedroom
Sleep Number by Select Comfort mattress
Linens provided
Rollaway/extra beds (surcharge)
Premium bedding
Air conditioning
Desk
Bathroom
Free toiletries
Bathtub or shower
Hair dryer
Deep soaking bathtub
Bidet
Entertainment
DVD player
Cable TV service
Television
Flat-panel TV
Food and drink
Coffee/tea maker
Free bottled water
Minibar
Family friendly
Free cribs/infant beds
More
Connecting/adjoining rooms available
Daily housekeeping
In-room safe
In-room safe (laptop compatible)
Soundproofed rooms
Room service (24 hours)
Non-Smoking
Laptop-friendly workspace